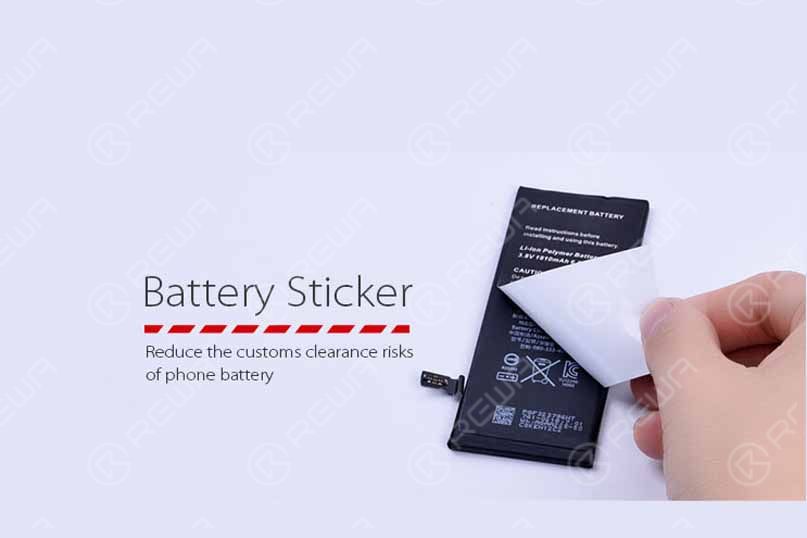 REWA launched a new package sticker for iPhone 4s, 5, 5c, 5s, 6, 6 plus batteries to reduce the risks during customs clearance. This new battery label looks very similar to the original battery in appearance with sensitive information removed which reads on the front:
REPLACEMENT BATTERY
Compatible with: iPhone 6
Read instructions for installing and using this battery.
Li-ion Polymer Battery 3.8V 1810mAh 6.91Whr
CAUTION Do not puncture, crush, disassemble, or short circuit this battery. Do not expose this battery to water or fire. iPhone is the trademark of Apple Inc., registered in the U.S. and other countries. This product has not been licensed or endorsed by the manufacturer of Apple products. All other company names and product names and product names are trademarks or registered trademarks of their respective companies.
On the back writes:
REPLACEMENT BATTERY
COMPATIBLE WITH
iPhone 6
This measure tends to help people who have businesses in mobile phone parts distribution, cell phone spare parts wholesale or cellular phone repair. In the way that without sensitive information visible on the battery surface will efficiently reduce the possibilities to a greater degree of customs clearance issues such as being confiscated, destroyed or repatriated.
If your customers are not willing to accept the stickers, you can also take the labels off easily.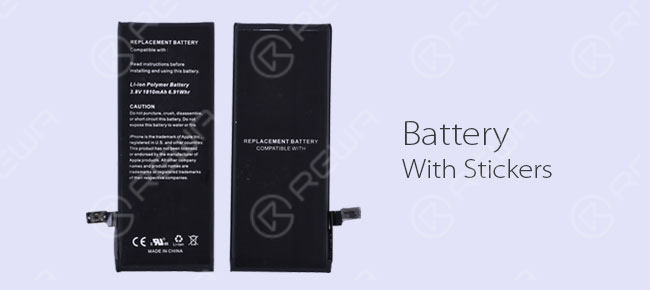 What follows is the whole process of battery packaging in REWA.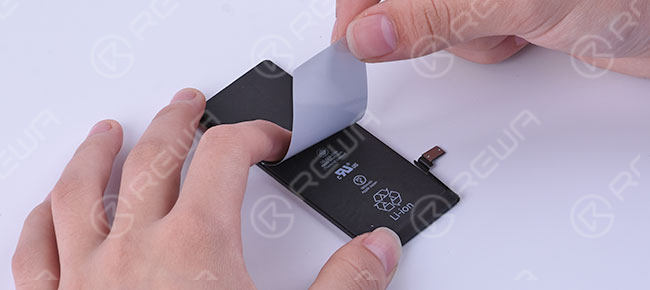 Attach the battery sticker & label to the front and back of the cell phone battery.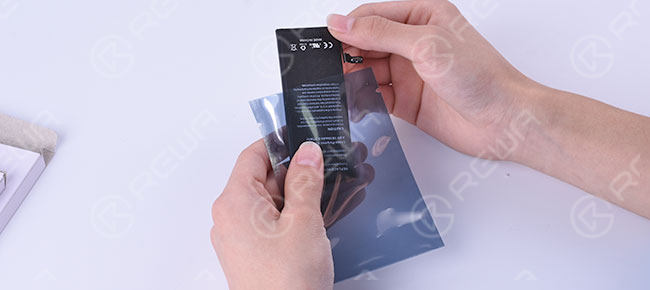 Anti-static Bag Packing to avoid static damage for electronic components.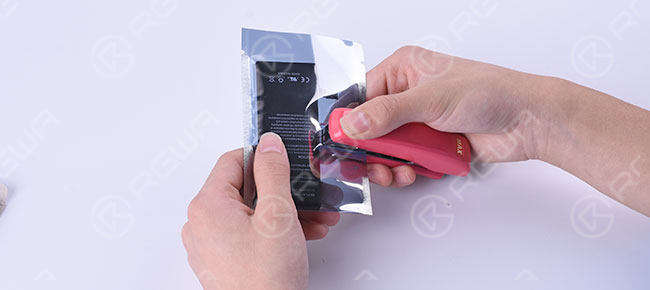 Fix the battery in the anti-static bag by putting the staples into the bag.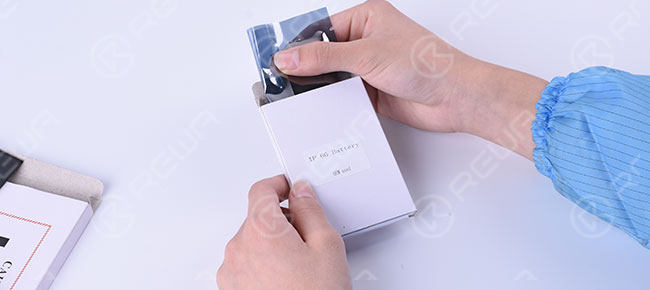 Clean Carton Box Packing to provide the individual and clean package to the hands of end-users.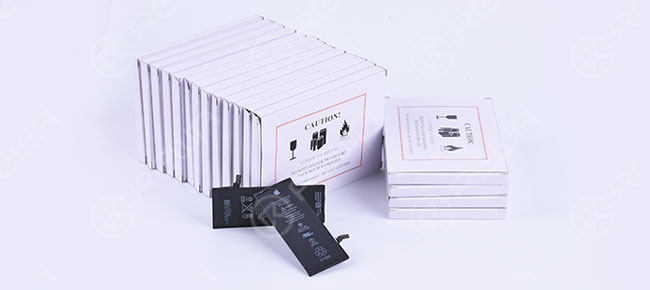 Bigger box with Caution Marks / Lithium Battery Handling Labels to avoid rough handling and harsh environment during transportation. Safely transport these lithium battery packages by air with Caution Labels which are designed in accordance with international air regulations. When it comes to regulatory compliance, we think through all of the details so you don't have to worry. All these packaging methods and the most important factor that REWA launched this brand new package sticker/label for mobile phone batteries which result in a fool-proof shipping label solution is that it helps get your packages delivered on time and fully compliant. Want to order our products? Please go to our online store shop.rewa.tech to get or contact us:
PRE-SALES Skype: rewatech Email: service@rewa.tech
AFTER-SALES Skype: support-rewatech Email: support@rewatechnology.com And you can also check our repair guides:
REWA Screen Repair:
Samsung Galaxy S7 edge glass replacement ,
iPhone 7 touch screen not working ,
iPad Air Touch Screen Partially Unresponsive Repair ,
iPhone X Screen Refurbishing – Glass Only Repair ,
iPhone 8 Broken LCD Screen Refurbishing,
REWA Motherboard Repair:
How to fix water damaged iPhone 6 ,