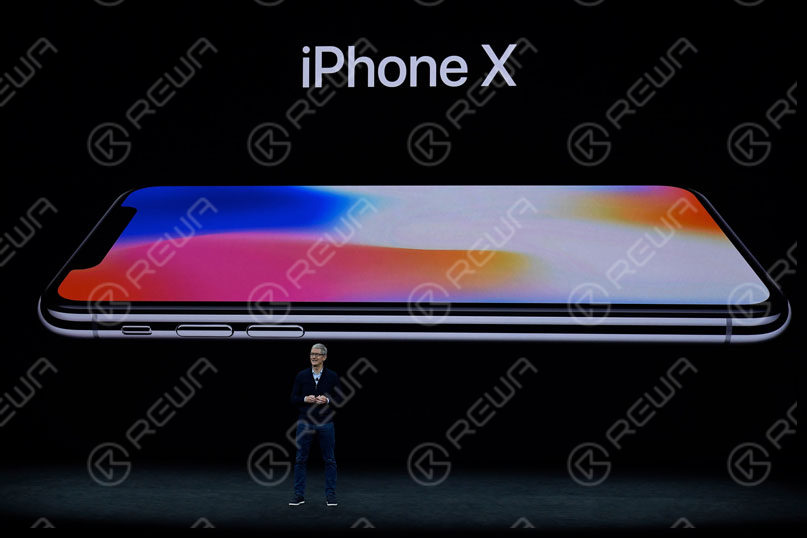 As the Apple iPhone 8 release dates approaching, Apple iPhone 8 is shaping up to be one of the most impressive Apple smartphones to date. Whenever we open the Google site, spilling details about Apple iPhone 8 are here and there. Now in this blog, we round up everything we know about iPhone 8 so far. Still, your information is also warmly welcomed.
NamingLet's take a look at Apple's standard naming scheme at first:
2007 - iPhone
2008 - iPhone 3G
2009 - iPhone 3GS
2010 - iPhone 4
2011 - iPhone 4s
2012 - iPhone 5
2013 - iPhone 5s
2014 - iPhone 6 and iPhone 6 Plus
2015 - iPhone 6s and iPhone 6s Plus2016 - iPhone 7 and iPhone 7 Plus2017-?
Since Apple is rumored to be planning to produce three iPhone models in 2017 for its 10th-anniversary celebration, the potential naming scheme is totally confused. Some rumors are that the two other devices could be called the "iPhone 7s" and the "iPhone 7s Plus" with their similarity in style to the existing iPhone 7 and iPhone 7 Plus. In that way, as Apple's 10th-anniversary smartphone launching alongside the two devices, iPhone 8 is tipped by some to arrive at the 'iPhone Edition' or 'iPhone Pro'.
Release Date
According to with the 10th-anniversary celebration, the iPhone 8 is most likely to be announced in September 2017 if everything goes well. However, some analysts claim that due to issues with its Touch ID sensor, supply chain and "technical challenges", production could be delayed. And so far there is no certain time when the smartphone can make itself onto shelves.
Apple iPhone 8 Design
For screen type, one rumor goes that the iPhone 8 is going to sport a curved AMOLED display instead of the usual flat LCD panel. And the screen size may be around 5.8 inches, just like the Galaxy S8.Just a few days ago, case manufacturer Olixar becomes one of the first to reveal an entire line of cases for the upcoming iPhones. It has also started accepting pre-orders for the cases.
"This time in the form of their new case line-up for the iPhone 8, which are available to pre-order now! Showcasing the front and back of the phone, we now get a further look at Apple's latest handset, thanks to these official Olixar renders." ——MobileFunThe product picture on the site shows off the phone's bezel-less display and lacking of a physical home button, and the back does have a large vertical camera typically used for dual cameras. The protector also appears to indicate a number of cameras which would be used for selfies and potentially even facial recognition. Well, it's still not official news, but we can refer to it anyway.
Other Rumored Specs
-New design with an 'all-glass' construction-Edge-to-edge screen-Wireless charging support-Apple A11 chip-3GB of RAM-iOS 11 with improved Siri, P2P payments-Face-scanning technology-A Smart Connector-Free AirPods-Vertical dual cameras on the rear-Support for LTE speeds up to 450MbpsPrice
With all these rumored fantastic design and features, the iPhone 8 is suggested to be the most expensive iPhone Apple's produced yet. There may be no exact figure by now, so just get your wallet prepared because APPLE is coming your way! Now we have released the newest iPhone X repair solution: How To Fix iPhone 8 Stuck on Apple Logo, if you have a similar question, you can read this guide or iPhone 8 Repair guides.