Technical Background
iPhone XS is Apple's latest smartphone with powerful features and stylish appearance, which is popular among young people. In addition to the stylish exterior design, its motherboard is also extremely complicated. Tens of thousands of components are neatly soldered onto a small space. Compared with other mobile phone logic boards, iPhone XS's motherboard is extraordinarily small.
iPhone XS's motherboard is designed to be a double-stacked board, which are soldered together by a third spaced PCB. When repairing iPhone XS, you need to separate the two layers motherboard. At present, the repair master needs to hold the hot air gun around the motherboard to heat the upper and lower logic board. It is difficult to control the temperature applied, And the motherboard may suffer high-temperature damage, which will also result in more hidden problems.
iPhone Motherboard Soldering/Desoldering Rework Station
One case of successful iPhone XS logic board repair requires years of professional experience, quality parts, and professional tools. REWA provides a magic tool for iPhone X/XS/XS Max motherboard repair. It can help you safely and efficiently desolder and re-solder the motherboard.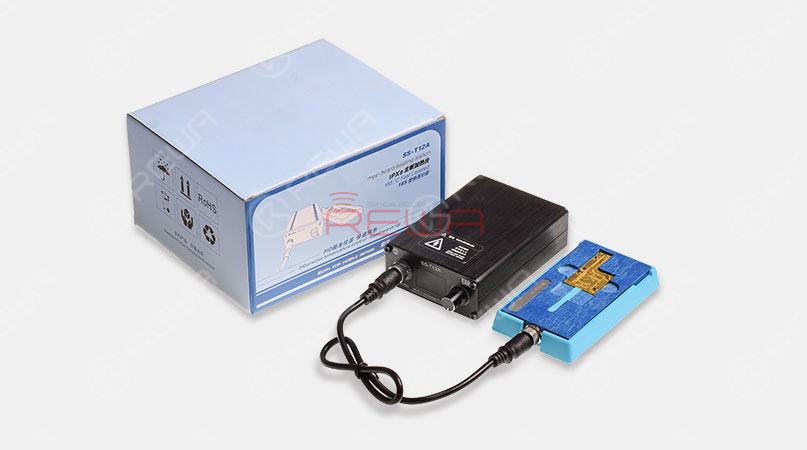 Special Features
iPhone Motherboard Soldering/Desoldering Rework Station Silica Gel Insulation Precise Temperature Control Fast Heating-up LED Digital Display Threaded Coupling Partial Heating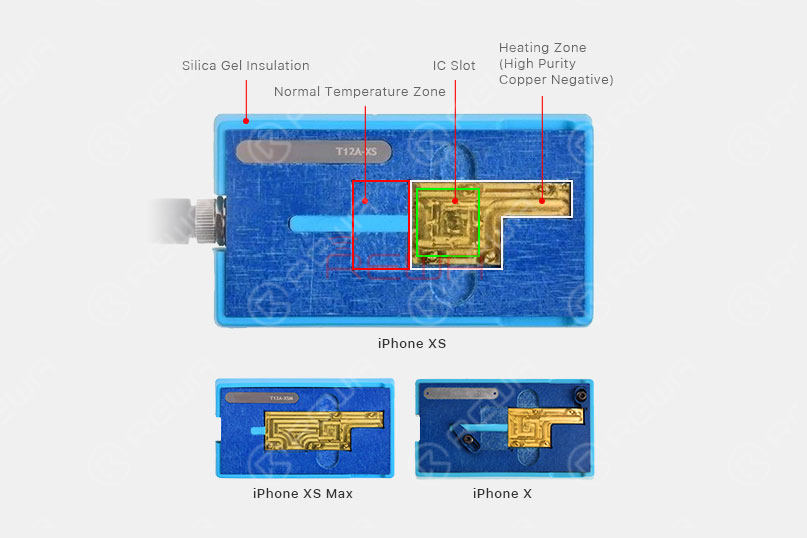 How to Use Operation Guide
iPhone X/XS/XS Max motherboard can be soldered/desoldered successfully in 3 simple steps. Step 1. Place the motherboard on the specialized Rework Station; Step 2. Wait for 1 minute after adjusting the heating temperature; Step 3. Motherboard soldering/desoldering completed. Yes, with the help of our easy operated Rework Station, you can heat the board safely, evenly and efficiently. We have a special video of iPhone XS motherboard repair with this tool. Check it NOW.
Package Information

iPhone X Motherboard Soldering/Desoldering Rework Station - RP300
iPhone XS Motherboard Soldering/Desoldering Rework Station - RP400
iPhone XS Max Motherboard Soldering/Desoldering Rework Station - RP500