The iPhone has a very precise motherboard. Once the phone falls, it is easy to affect the shooting function. Today, REWA LAB will show you how to solve the camera not working problems on iPhone X.
Cosmetic Inspection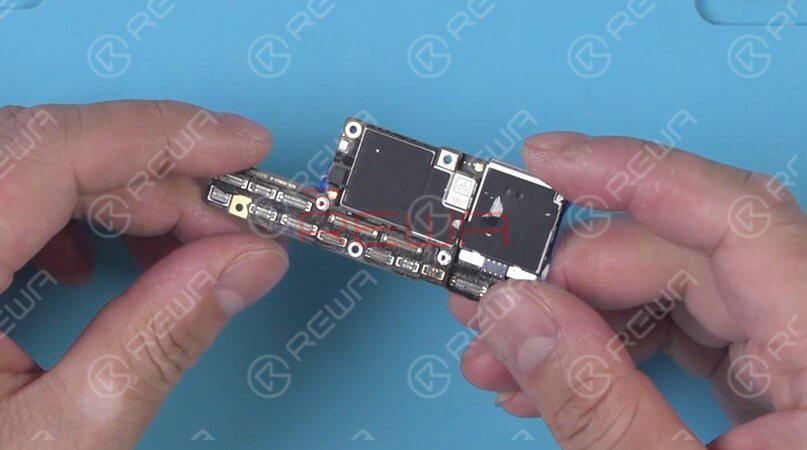 First, run cosmetic inspection. The board hasn't been water damaged or dropped.
Test & Assemble
Second, get the motherboard installed and test. Get a known good iPhone X back glass assembly then get the motherboard well installed. Connect the power flex cable, the charging port flex cable, cameras, etc..
Key Tips: It's necesarry to connect the earpiece speaker and sensor flex cable. Otherwise the screen will dim after booting up.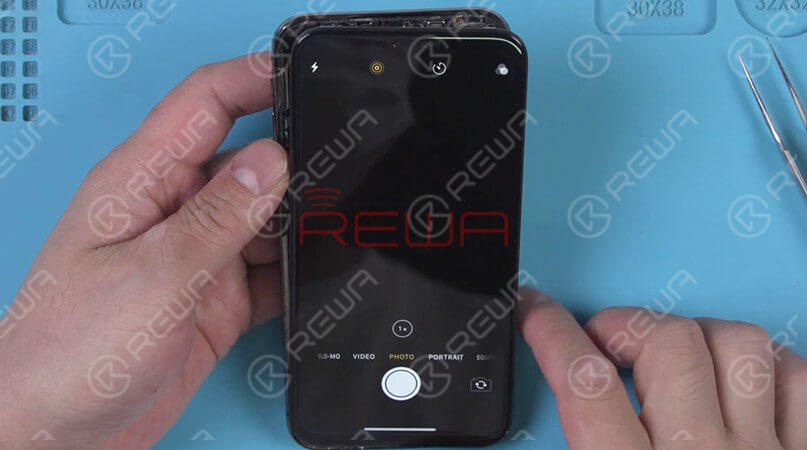 After finish the assemble, turn on the phone. Tap 'Camera' icon and enter into camera mode. We can find that the front camera and the rear camera can not be activated. What's more, the flashlight also can not be activated also. Judging from this, we need to focus on the rear camera circuit.
Diagnosis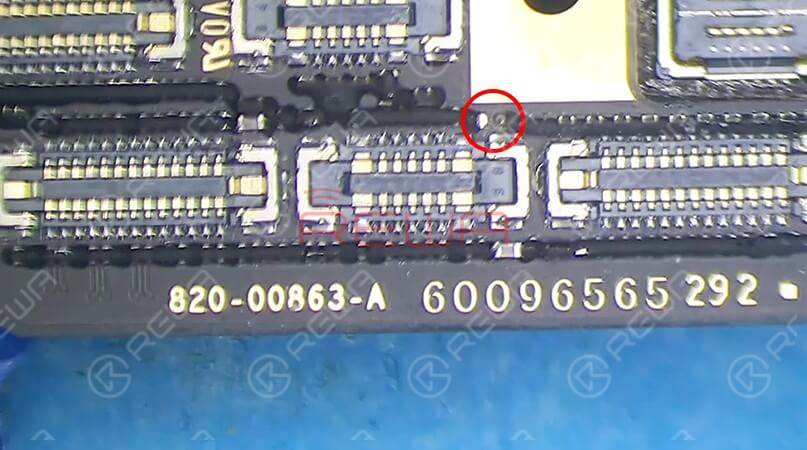 Let's attach the motherboard to the PCB Holder. For better inspection, tear off sponge around connectors first. Then we should check the motherboard under the microscope. We can find that one component next to the power flex cable has fallen off the board.
Our guess is that due to improper operation, the component was pried off when the power flex cable was disconnected by the unknown repairman. Beside, the bonding pad has also been pried off the board.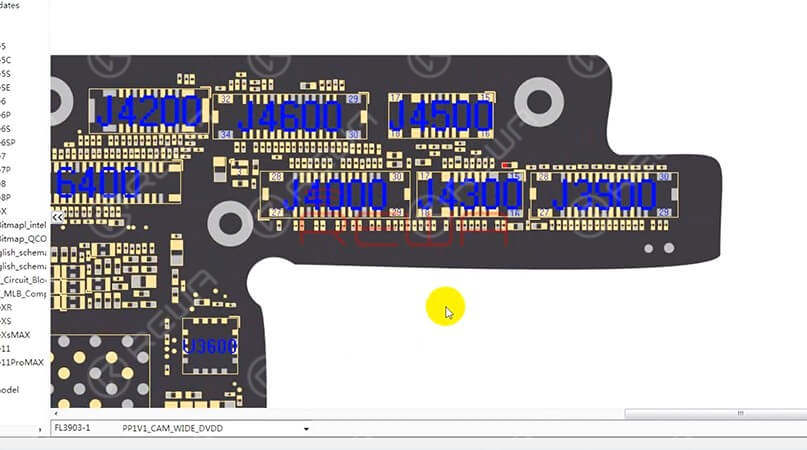 Next we need to open the point map and find the relevant component information. Here we recommend using REFOX. A concise and smooth bitmap software that provides reliable schematics and board files for Apple/Samsung/Huawei (so far) motherboard repair.
The missing component is inductor FL3903 which is the protective inductor on the 1V1 power supply line of the rear camera. Since the bonding pad has also fallen off the board, we need to connect Pin 1 of FL3903 with Pin 1 of C3928 by jumping wire.
Jump Wire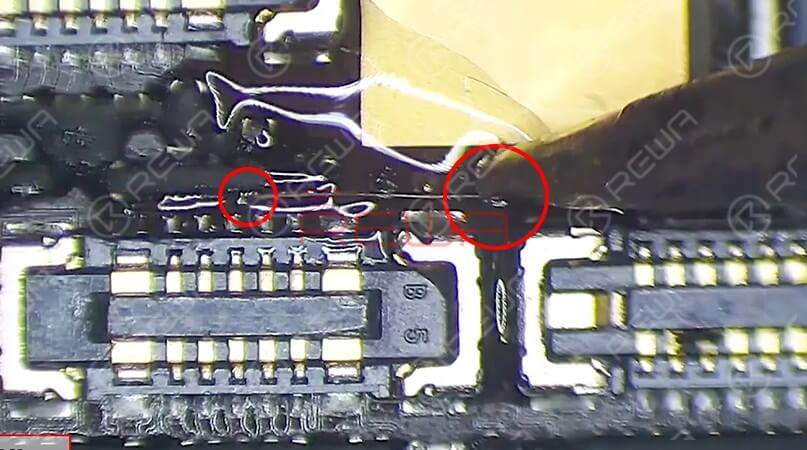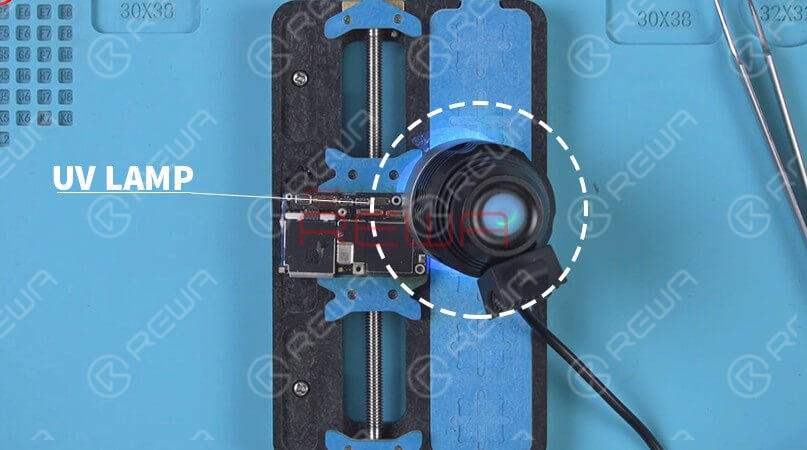 Here are the specific steps:
Assemble & Test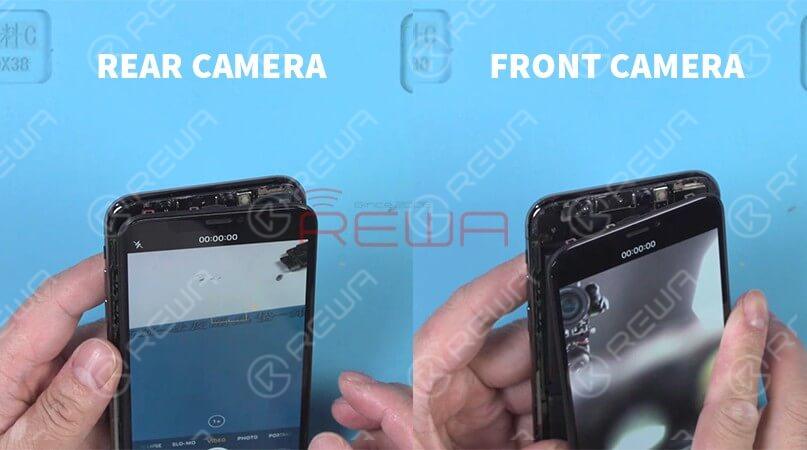 Finally, we can assemble the phone and test. Tap 'Camera' icon and enter into camera mode. The front camera and the rear camera work normally.
Warm tips: get the phone full assembled after confirmation of fault clearance.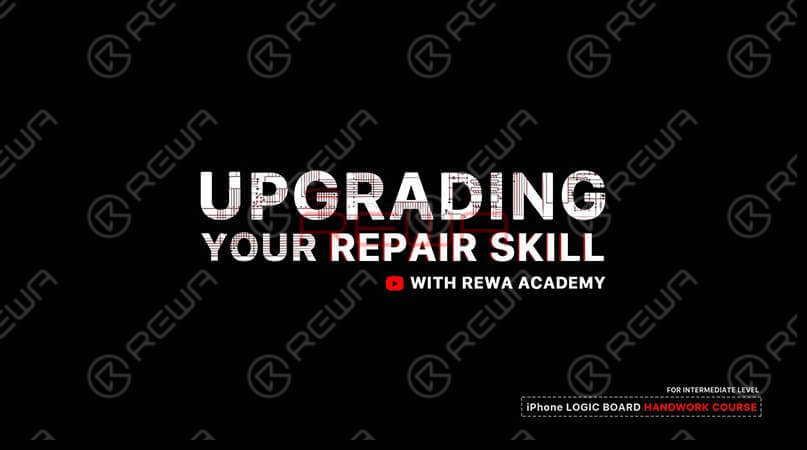 For more details on the repair operation, click on the video below: