iPhone X features vertical lines on the screen and keeps restarting? iPhone keeps restarting and error 9, 14 and 40? How to narrow down the fault possibilities by ruling out one by one? How to confirm the fault and fix the problem? Follow us and learn how to fix this problem step by step.
First, we need to confirm if the fault has anything to do with the screen. Get a new iPhone X display assembly installed. The problem still remains the same as described earlier. We can confirm now that the fault is related to the motherboard.
The next thing we do is to confirm if the fault lies on the display circuit. Run diode mode measurement of the display connector, and measure the working voltage of the screen. All measured value is normal. Judging by this, the fault has nothing to do with the display circuit. It is probably related to PP_GPU_SRAM or CPU.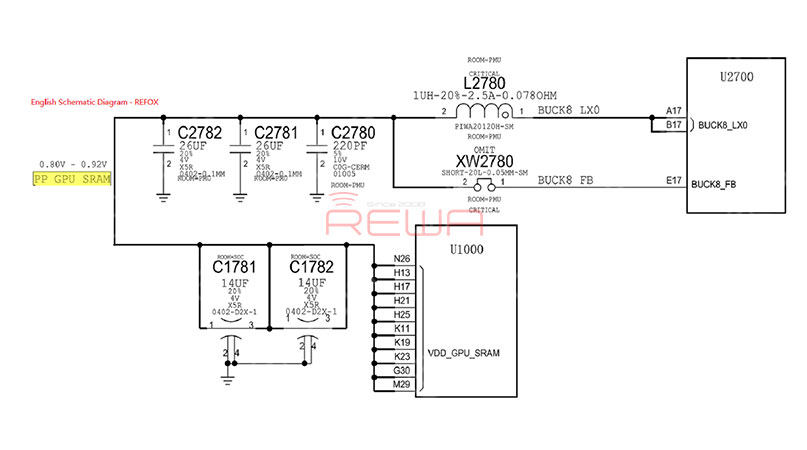 Again, let's measure all the components on this circuit to narrow down the fault possibilities.
Still, we need to separate the motherboard before measurement. Then run diode mode measurement of components on the circuit. The measured value is normal. So we can rule out the possibility of shorted capacitors on the circuit. Which means the fault may be related to L2780, U2700 or U1000.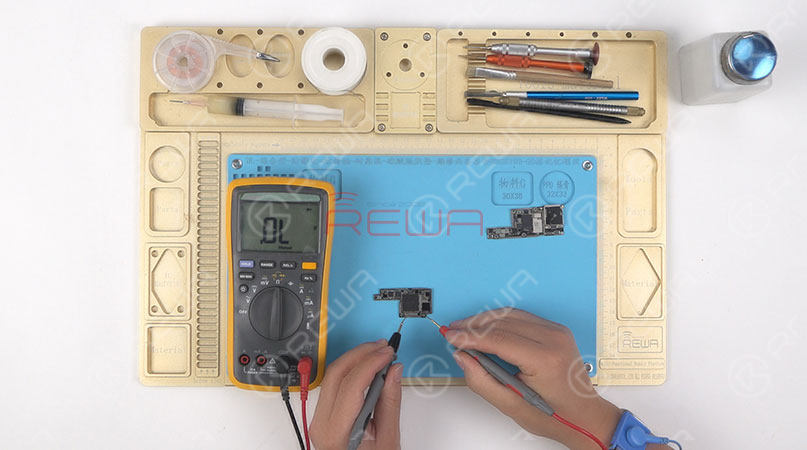 Let's start with L2780 on the circuit. Remove L2780 with Hot Air Gun, and get a new inductor soldered. Test the motherboard with the help of the test fixture afterwards. The phone turns on with normal screen display. Problem solved. Now we need to solder the upper layer and the lower layer back together.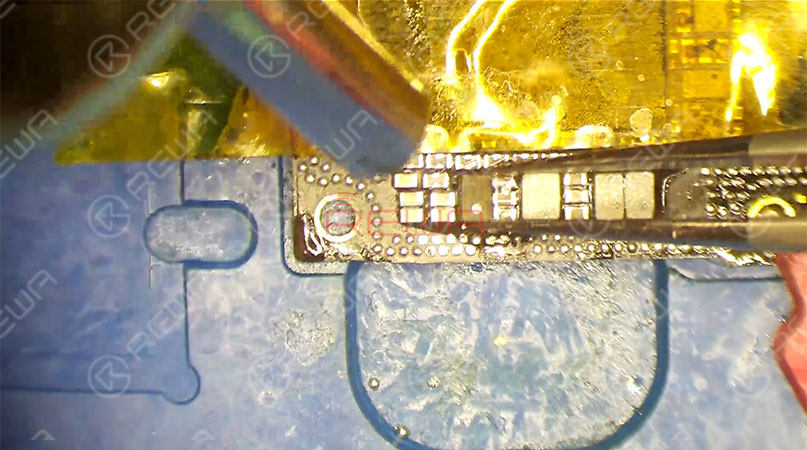 Reball the lower layer first. Continue to apply BGA Paste Flux to the third space PCB, and get the upper layer in position. Solder the two layers together with the Heating Platform. Now we can assemble the phone and test.
Press the power button to turn on the phone. Fault cleared.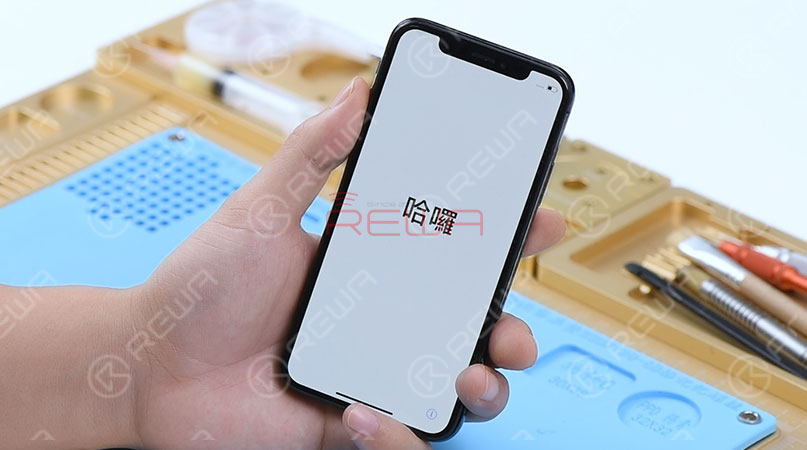 For detailed steps, please visit here:
Tools Used:
Hot Air Gun Rework Station - 990AD
Soldering Iron Rework Station - 969A
Integrated Mobile Phone Repair Platform
Digital Multimeter Motherboard Soldering/Desoldering Rework Station for Apple iPhone X
Needles BGA Flux Paste RMA
Communication Maintenance Power Supply
For Apple iPhone 4 - XS Max Power Supply Test Cable
Logic Motherboard Test Fixture for iPhone X PCB Repair
REWA has dedicated itself to offering cell phone repair parts and tools for over 10 years. We offer iPhone X screen replacement parts in different quality grades, as well as other iPhone X replacement parts for wholesale. In REWA, everything comes with quality. Contact us or leave us your comment if you need our repair technique support. REWA screen and logic board repair guides:
iPhone XS Max broken screen repair iPhone 7 error 4013 iPhone 7 rear camera shaking iPhone X face ID not working iPhone 6 no service