Nowadays, smartphones are no longer just for "answering calls". Payments, socializing, and even traveling and playing games all use the phone, and even sleep tests have corresponding functions. What if you get your phone in the water or fall into it? It might be a good idea to learn motherboard repair to rescue your phone. Today REWA LAB will show you how to pinpoint the faulty cause with the help of the error code and troubleshoot phone water damage step by step. We will take iPhone XR as a demo.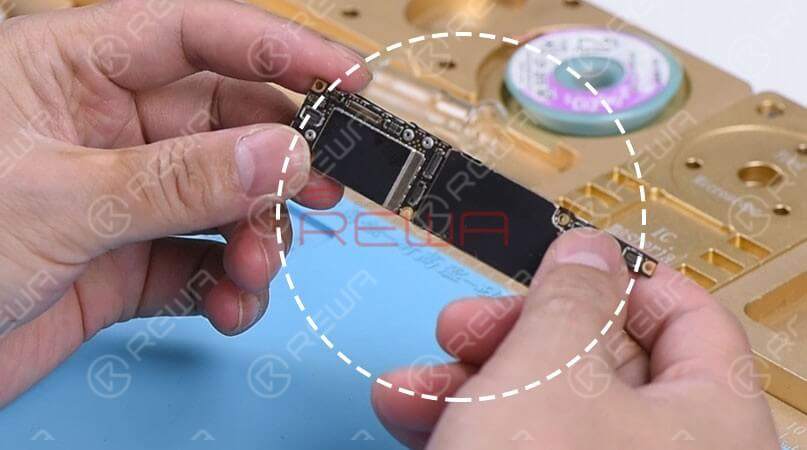 The first step, run a cosmetic inspection of the motherboard. Check whether the motherboard is deformed or shows signs of mold. Next, connect the phone with the computer and restore it via iTunes. We can judge by the iTunes error code and their corresponding analysis. In this case, error 14 appears. Our first guess is that the problem may be with the NAND flash chip or malfunction of NAND relevant circuits. Double-checking the motherboard again, we can see signs of water damage around the NAND flash chip.
Next, we will use Digital Multimeter to run a diode mode measurement of the three rails of the NAND power supply. The measured value is normal which indicates that NAND power supply relevant circuits haven't shorted. Let's continue with the voltage measurement of the three rails of power supply. Connect the battery connector with the DC Power Supply. The current reading on the ammeter is 50mA which indicates that the motherboard is leaking electricity. Run voltage measurement of the three rails of power supply again. We found that the measured value of 1.8V power supply is 2.6V, which is abnormal. So we need to focus on relevant circuits of the main power supply and the 1.8V power supply of NAND.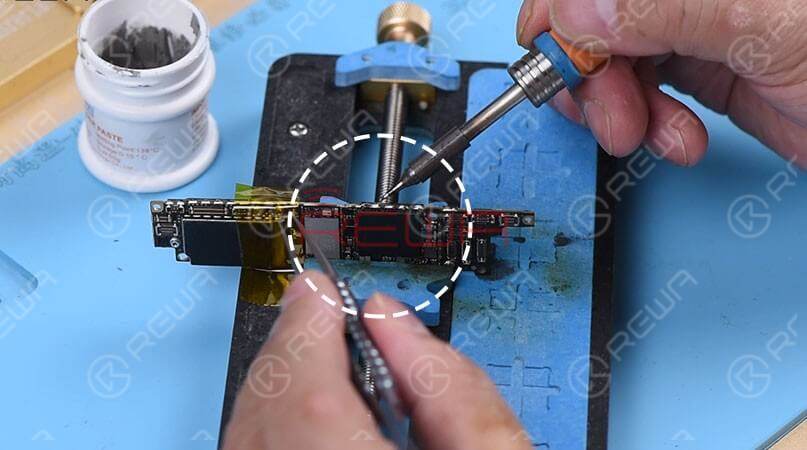 For better inspection, we need to remove metal shields first. There are four metal shields covering the iPhone XR motherboard.
You can follow these steps:
Stick the high-temperature tape on connectors around Heat with Hot Air Gun
Remove the metal shield
Check for signs of water ingress carefully
Cleaning of moldy components and pads
Tips: Please be noted that we can apply some solder paste along the side of the motherboard to lower the melting point.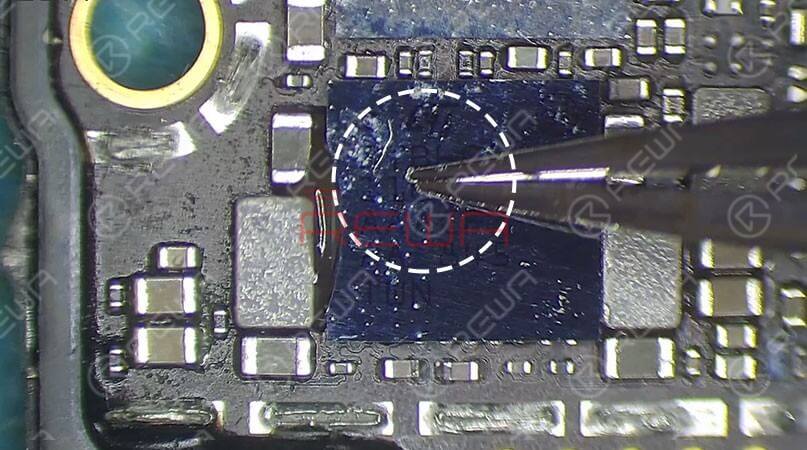 Clean those moldy areas one by one. Once done, connect the battery connector with the DC Power Supply. The current reading is normal this time and the electricity leaking problem has been fixed. Lastly, we will solder those previously removed components to the motherboard. Assemble the phone and test. The phone enters recovery mode automatically. Once again, restore the phone via iTunes. The phone goes to the home screen automatically. iPhone XR iTunes error 14 fixed perfectly. If you want to take a comprehensive motherboard repair course, REWA Academy Complete Package is 20% off until the end of this month. Get trained with REWA and become a qualified repair technician now.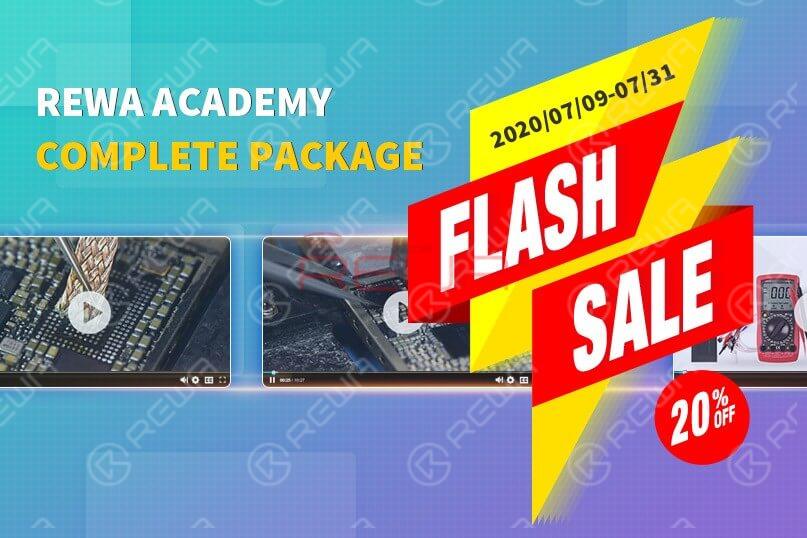 Preview this course:iPhone Motherboard Repair Course Complete Package
For more details on the operation, check the video below: