Quick 861DW Hot Air Gun Rework Station belongs to high-precision tools in the PCB soldering field. This time we will mainly introduce the station features and matters needing attention.
Advantages:
(1) Light weight, small size;
(2) With three working channels, each channel can set the air flow and temperature;
(3) Password protection and button lock function;
(4) Fast reading and auto sleeping mode. Parameters can be set under sleeping mode;
(5) The power is large, the temperature rise is fast, and the temperature is accurate without being affected by air flow 1000W & 100-500 degrees;
(6) Brushless vortex fan, air flow adjustable with large volume;
(7) Self-cooling system, extending the life of the host.
Quick 861DW Overall Display
When not in use, make the machine head and host close to prevent the tube from winding to other things and keep the tube bending in a reasonable scale.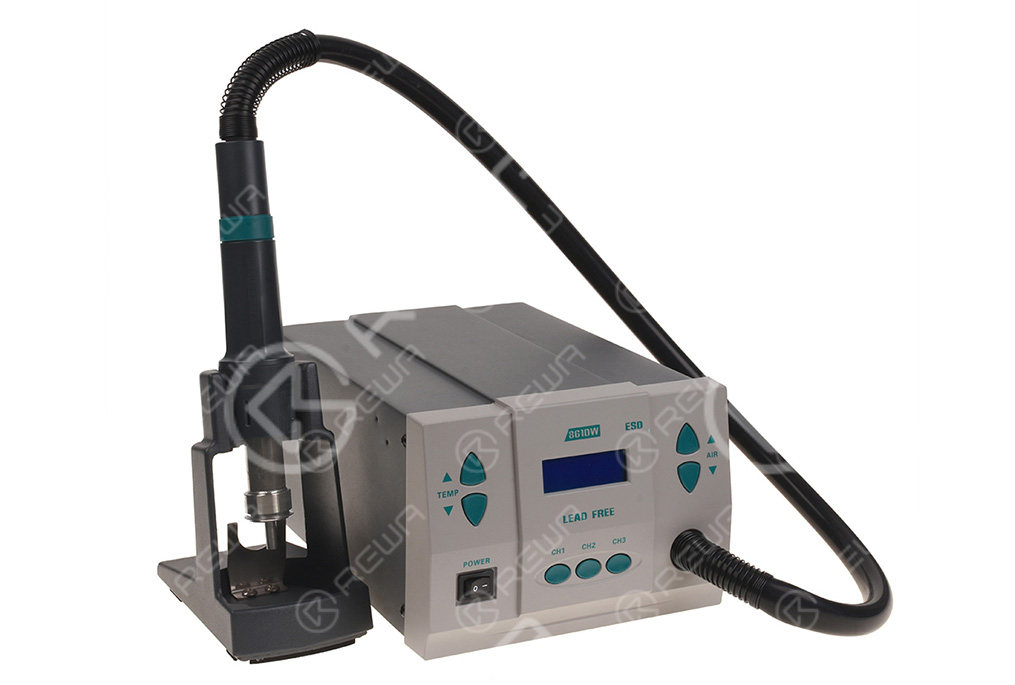 Quick 861DW host display
From the front view of the host, we can see the boot key, the temperature adjustment key, the channel key, etc., and there is a display.
The rear panel refers to the input voltage features, grounding holes, and fuses.
The bottom has 4 waterproof platforms and can play an anti-static effect.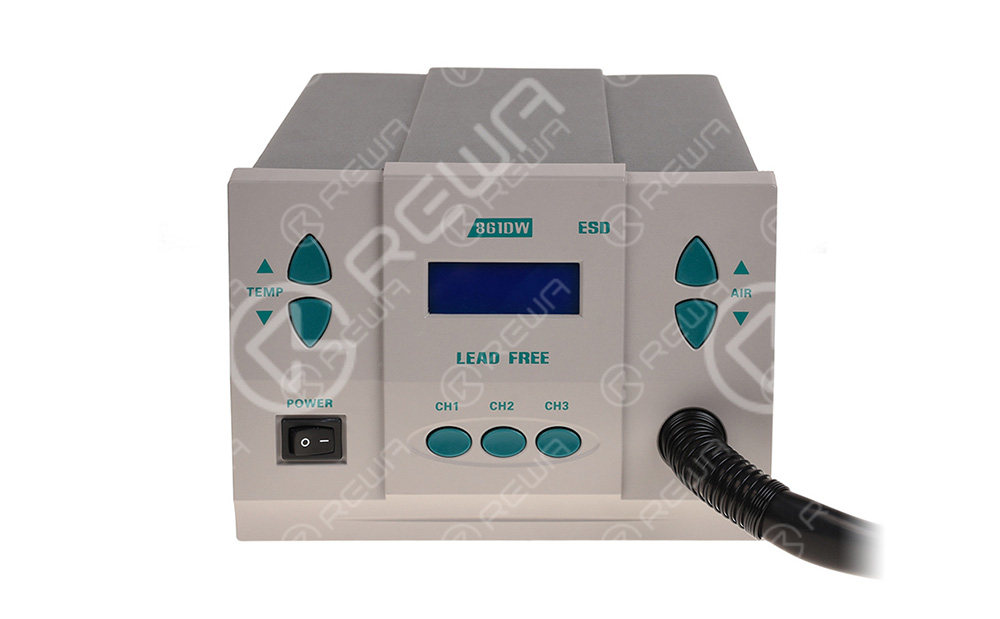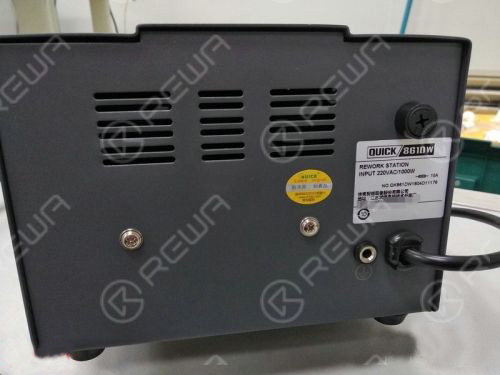 Quick 861DW Gun Head and Holder features
The top of the gun is the air outlet, and the strong head is fixed here through stress.
When using it, you should hold the upper plastic housing. Please do do touch the metal part to avoid burns.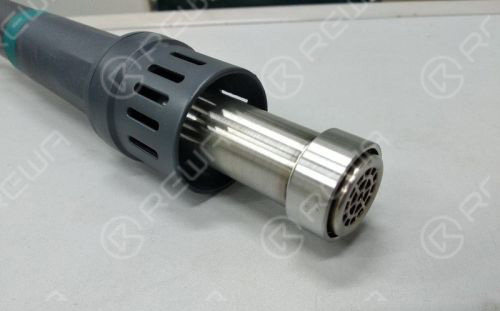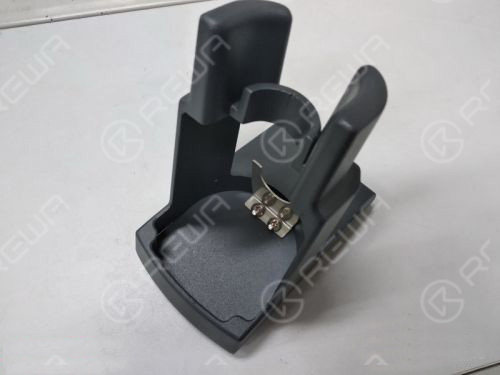 The texture of the head is very thick, and it is the prerequisite for the host to get into sleeping mode.
When you don't have to use, you can put the gun head into the holder. At this time, the cool wind will become large until you enter the sleep mode to shut down.
Quick 861DW Precautions
The hot air gun is a precision device, which is very accurate for temperature feedback and provision; if the temperature is not accurate and stable, it is easy to burn the chip, so be careful of each step.
Precautions
After use, the air outlet temperature is high and be careful of burns;
After use, the gun should be placed on the head of the gun, and cannot be turned off immediately. After entering the sleep mode, it will be completely shut down;
Make sure there is no obstruction in the air outlet;
The air outlet shouldn't be too close to the object, at least 2 mm distance;
Turn off the power only if the temperature is cooled to 100 degrees or less;
When working, you can't aim the gun at human body;
The tube cannot be placed next to the sharp object to prevent damage to the tube.