There's no doubt that we will go through heartbreak if our lovely iPhone13 Pro,the back glass of the super expensive electronic product is broken. How can we solve this problem if its back glass is damaged? It's an annoying issue we come across very often. Because the refurbishment or repair of its back glass will cost us a lot. And the requirement of repair skill is asked for too much.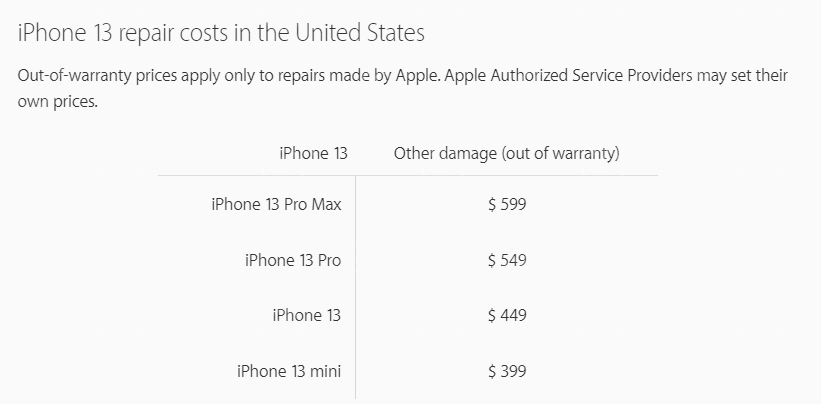 Price of Repair on Apple Website
---
But here we have REFOX LM-80B/E Laser Machine that can help us fix it more easily. This time, it comes back with the updated version which is more functional than the first version. There are some details about the powerful functions introduced as below:
Advantages of Upgraded Version
3 in 1, higher integration
Built-in operating system, no extra computer required.
It will save space and be portable for your work.
Built-in fume extractor to prevent harmful smoke from spreading. Mostly, the smoke from the disassembly of the back glass is poisonous. This function will cut down its damage to workers as well as raise customers' good experience.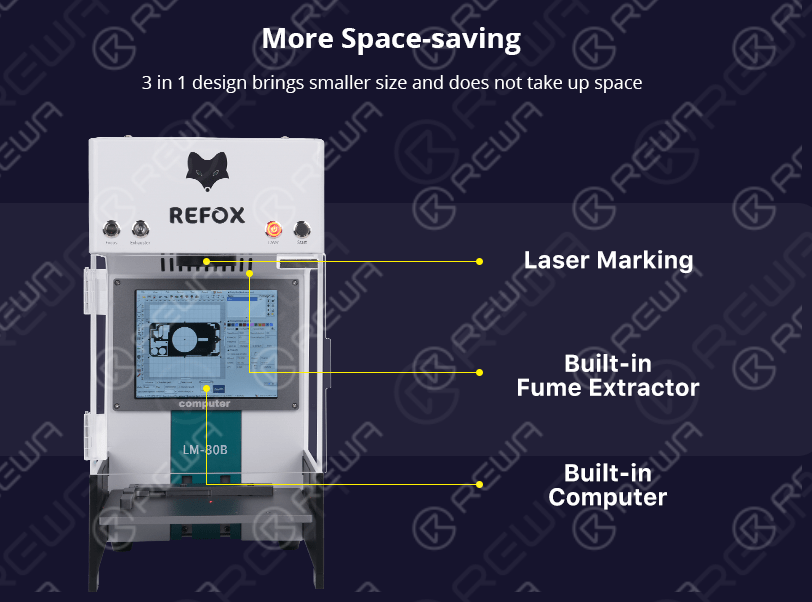 Red Light Auto-focus for convenience and accuracy.
It can detect the specific location of the item automatically without any other external force. In this way, it's more sensitive and accurate.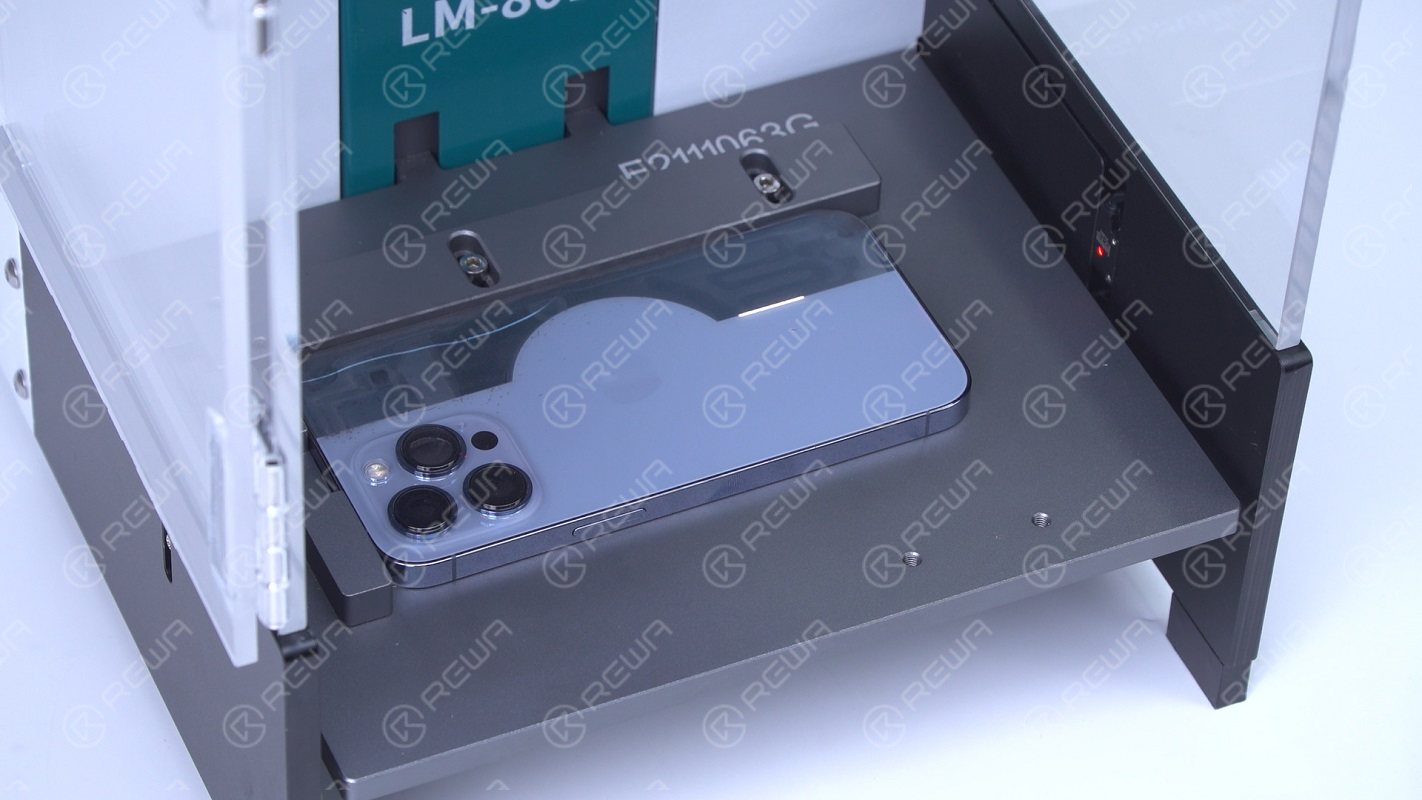 With a thicker filter, it's cleaner.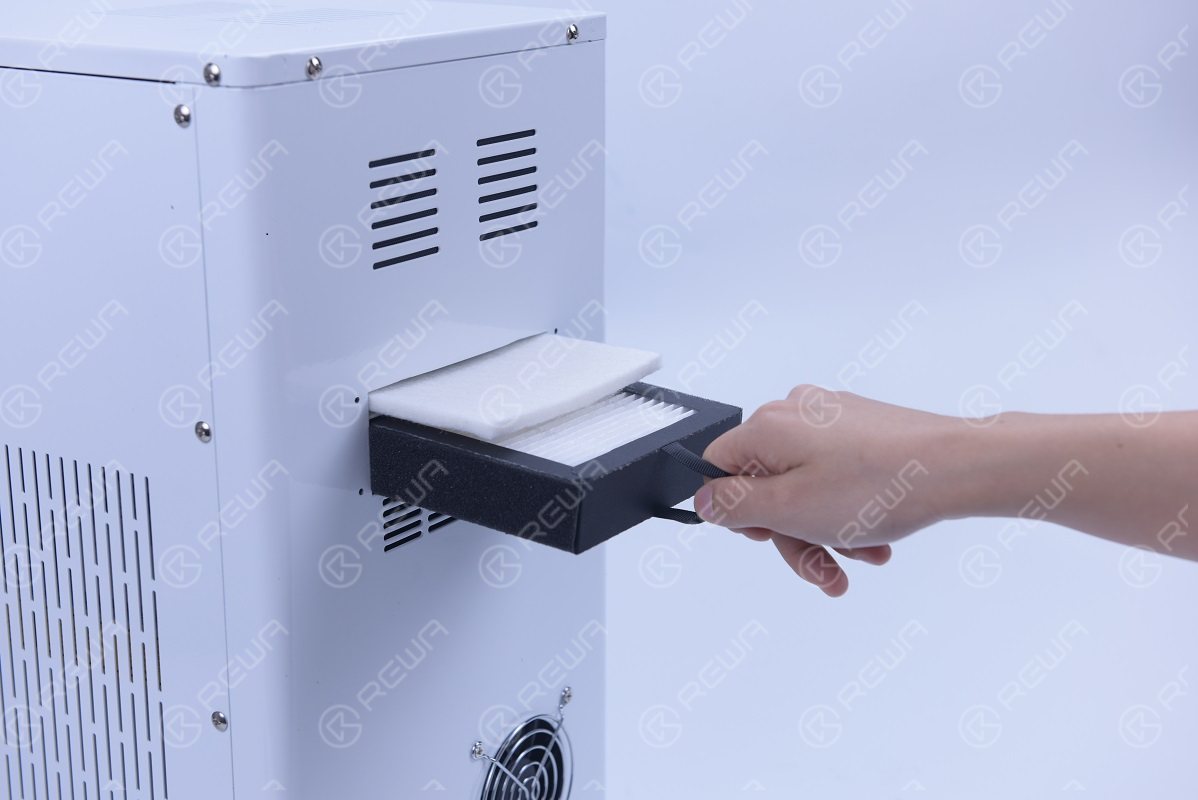 Here are some suggested steps to fix the damaged back glass of the iPhone13 Pro:
Firstly, we put the iPhone 13 Pro glass back glass under the focus pin, press the auto-focus button. After the indicator is on, we place the iPhone13 Pro on the workbench. Next, we open the drawing (kindly remind that various types of drawings can be found in the system and iPhone13 Pro's will be updated automatically soon), we prepared our own one already. To make sure of its accuracy, it's necessary to adjust and relocate the drawing before we start.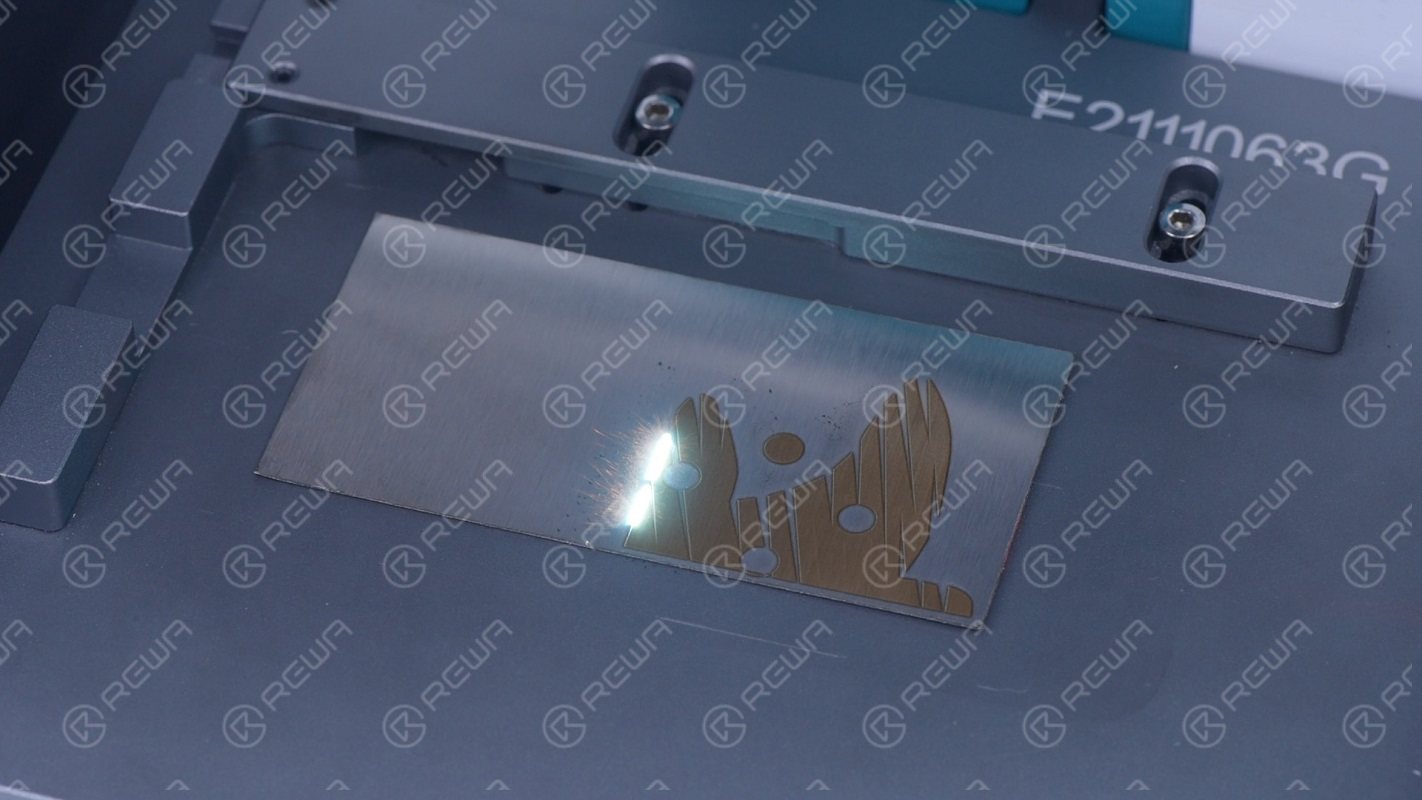 Steel Plate Material
About the polishing process (compared to the 6W laser machine, you can see that the 20w power LM-80B/E only takes one polishing to complete the work, and the refurbishment efficiency has been greatly improved. Please be aware to put on goggles and gloves when disassembling the back glass.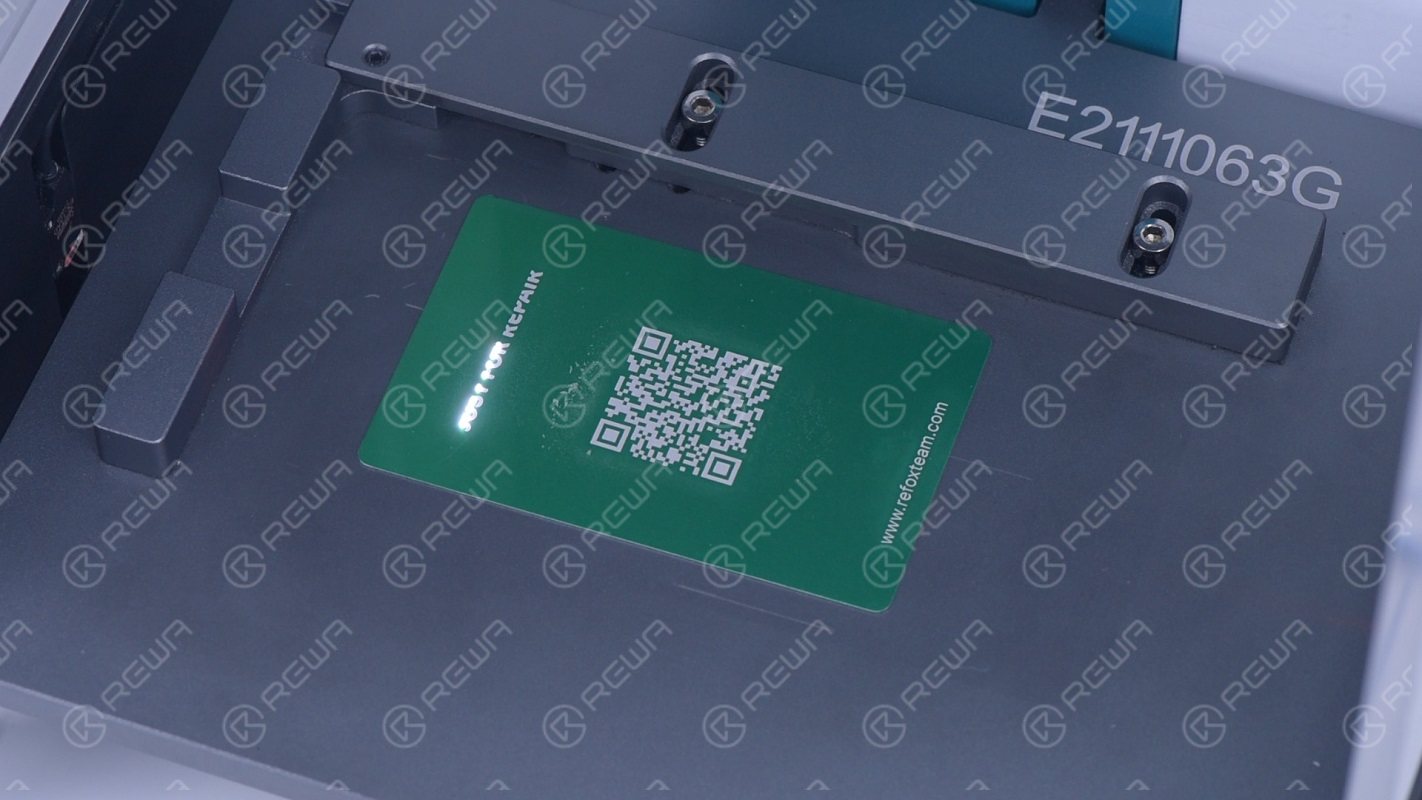 Aluminium Alloy Material
Besides the application to refurbishment, it is also applied to the customized item marking. The LM-80B/E laser machine can mark on different materials, including steel, wood, leather, silicone cushion, and so on. Please adjust the laser power according to the corresponding material so as not to harm the object itself.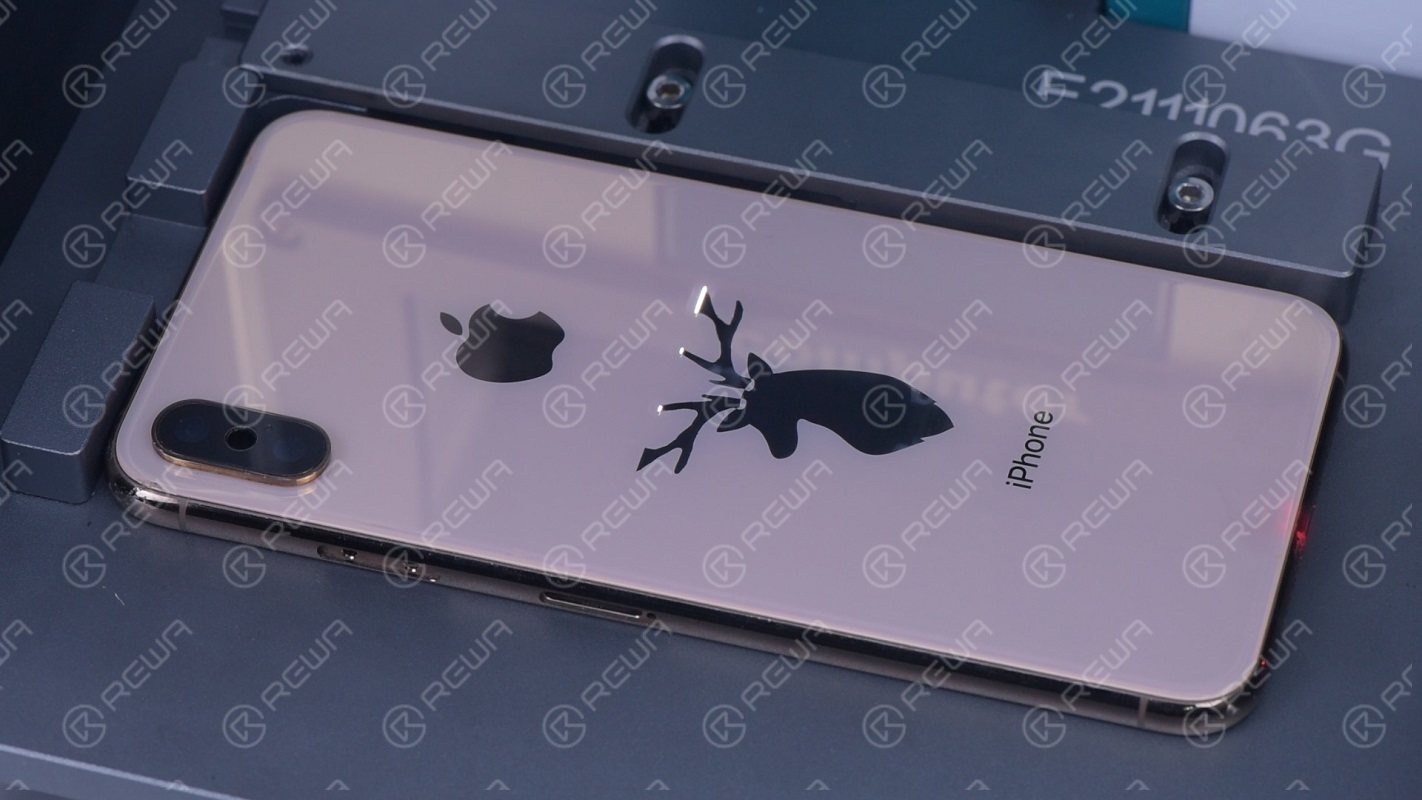 Black Glass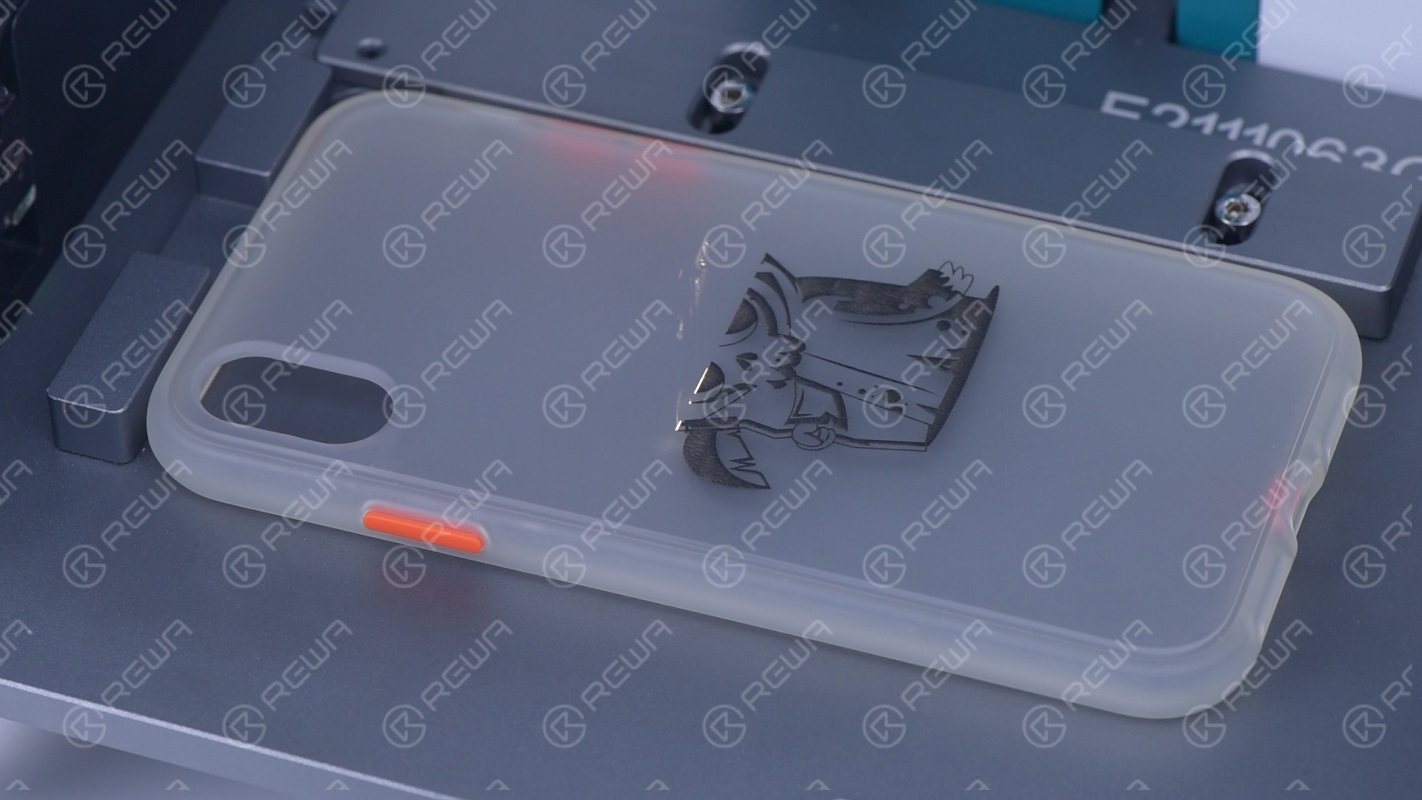 TPU Material
If you are interested in the hot selling product Laser Machine, please go forward to REWA Shop to make your order.
Get ready to power your refurbishing business with the REFOX LM-80B/E Laser Machine!
Feel free to contact our account managers if you need to buy wholesale or have any questions.