In iOS 14 and updated systems, users can go to iPhone Settings - Accessibility – Display & Text Size. Pull down to the bottom to turn on the "Auto-Brightness", which adjusts the brightness of the iPhone display according to the light of the environment.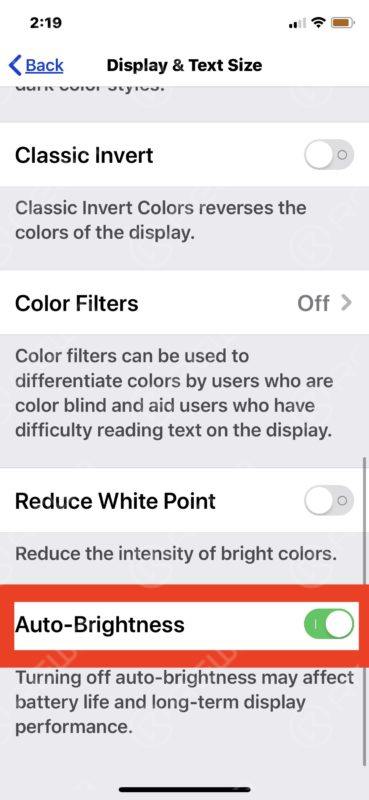 If the automatic brightness adjustment function is not working, you can refer to the following:
1. Restart your iPhone, check whether the automatic brightness adjustment function is restored to normal after a restart;
2. If the problem continues, check if the iPhone is currently the latest version. You can update to the latest system after backing up important data.
3. If this problem occurs after installing the protective film or the protective case, you can try to remove all the protective cases or the screen protector films.
4. Make sure your iPhone is running at the appropriate temperature.
The iPhone temperature will get high when running graphic intensively or tries to enhance application or function. When the internal temperature of the iPhone exceeds the normal operating temperature range, the device will attempt to adjust the temperature to protect the internal components, and the screen may dim. If this happens, you should temporarily stop using the device and stand to the cool position waiting the phone to cool down.
5. If the above situation is excluded, the problem is still happening. You can try to restore all settings:
Go to "Settings" - "General" - "Restore", tap "Reset All Settings". Your device will restart, and all settings will be reset to default settings, but no data will be erased.