Watching videos on YouTube, reading news, playing games and replying email will all consume the battery life greatly.
There are many ways that can be used to save power. Some are not very convenient or not effective, while some are useless on the latest operating system, but below are proven ways to extend battery life.
Turn off auto- brightness
The brighter the screen, the faster the power consumed by the iPhone battery.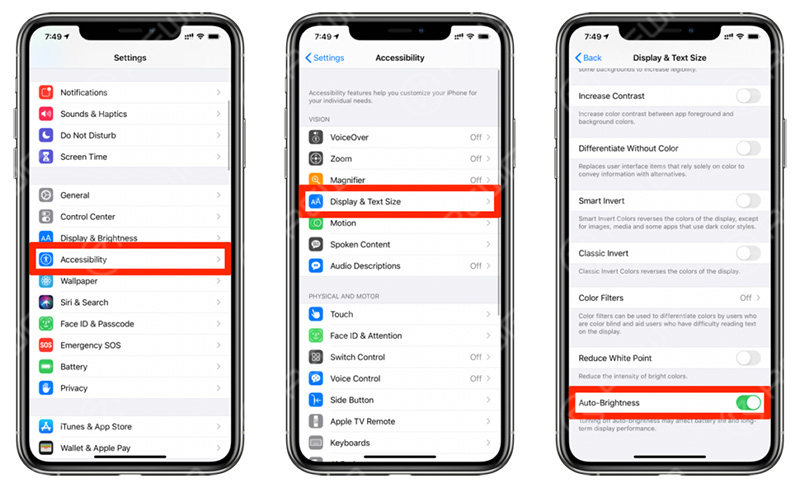 Go to Settings > Accessibility > Display & Text Size > Auto-Brightness.
The brightness of the screen depends on the surrounding environment. Turning off this feature can avoid unnecessary power consumption. In the future, if you want to change the brightness, open the control center and use the slider to control the screen brightness.
Switch to dark mode
Dark mode is a feature starting from iOS 13. It browses the part that is displayed in the white so far and switches to color matching in black.OLED's iPhone will help increase the battery. OLED does not use the power to display in black, so dark mode is used to increase the battery time.
The corresponding model is as follows
iPhone X
iPhone XS / XS Max
iPhone 11 Pro / Pro Max
iPhone 12/12 Mini / 12 Pro / 12 Pro Max
Setting - display and brightness, light and dark, switch here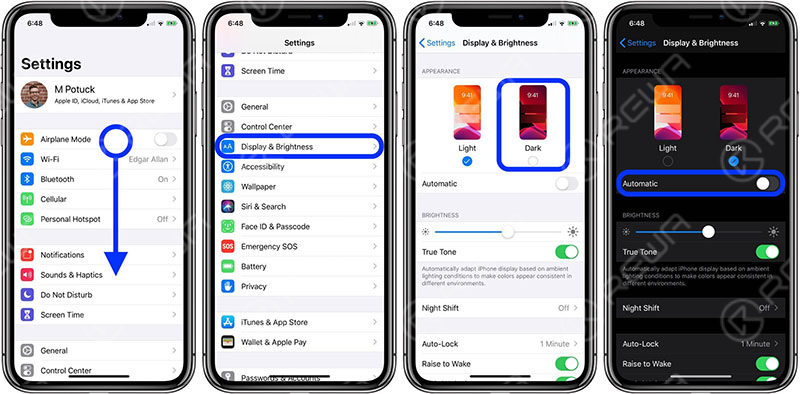 Reduce unnecessary notifications
When the iPhone receives the notification, the battery is powered by the battery, so you can manage the battery consumption by managing the required and unnecessary notifications.
Which application notification is not important, turn off the notice.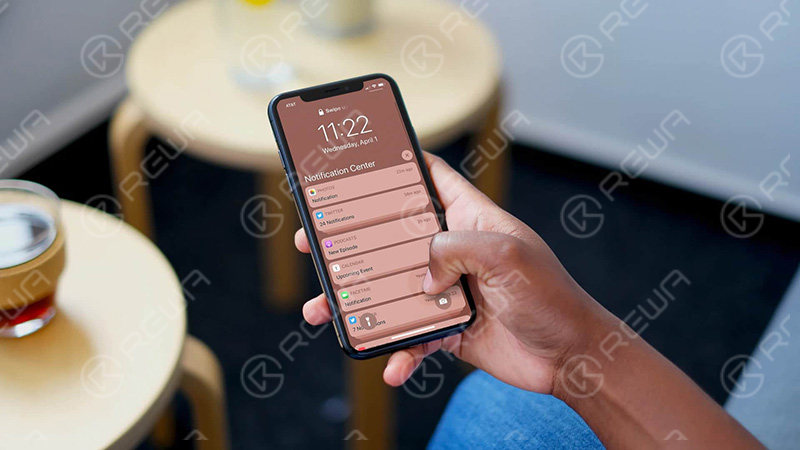 Open the "Settings" app and proceed to "Notification". Then select the app from the list and switch off "Allow notification" and disable it.
Summary
This time, we introduced settings to suppress the battery consumption of the iPhone.
By customizing the 3 choices introduced above, the battery consumption of the day is considerably reduced.