The battery capacity reduction of iPhone 12 directly affects the battery life of the phone, so the battery capacity is a primary concern in our daily use, wanting to know how much the current power is left. By default, iPhone will display power in a graphical way. So how to show battery percentage on iPhone 12? REWA will show you how to do it.
1.Set the percentage of battery
In the first place, turn on the phone. Go to Settings > Battery, and you can see the battery percentage button switch down in the settings. The function is turned off by default. Tap the button and the function is on. You can see the battery percentage by turning on the switch, which is very easy.
2.View battery percentage in a quick way
Turn on iPhone 12. The battery is not displayed in the upper right corner. We need to scroll down the screen. Scroll down and you will see the battery percentage in the lower right corner, which doesn't require the settings.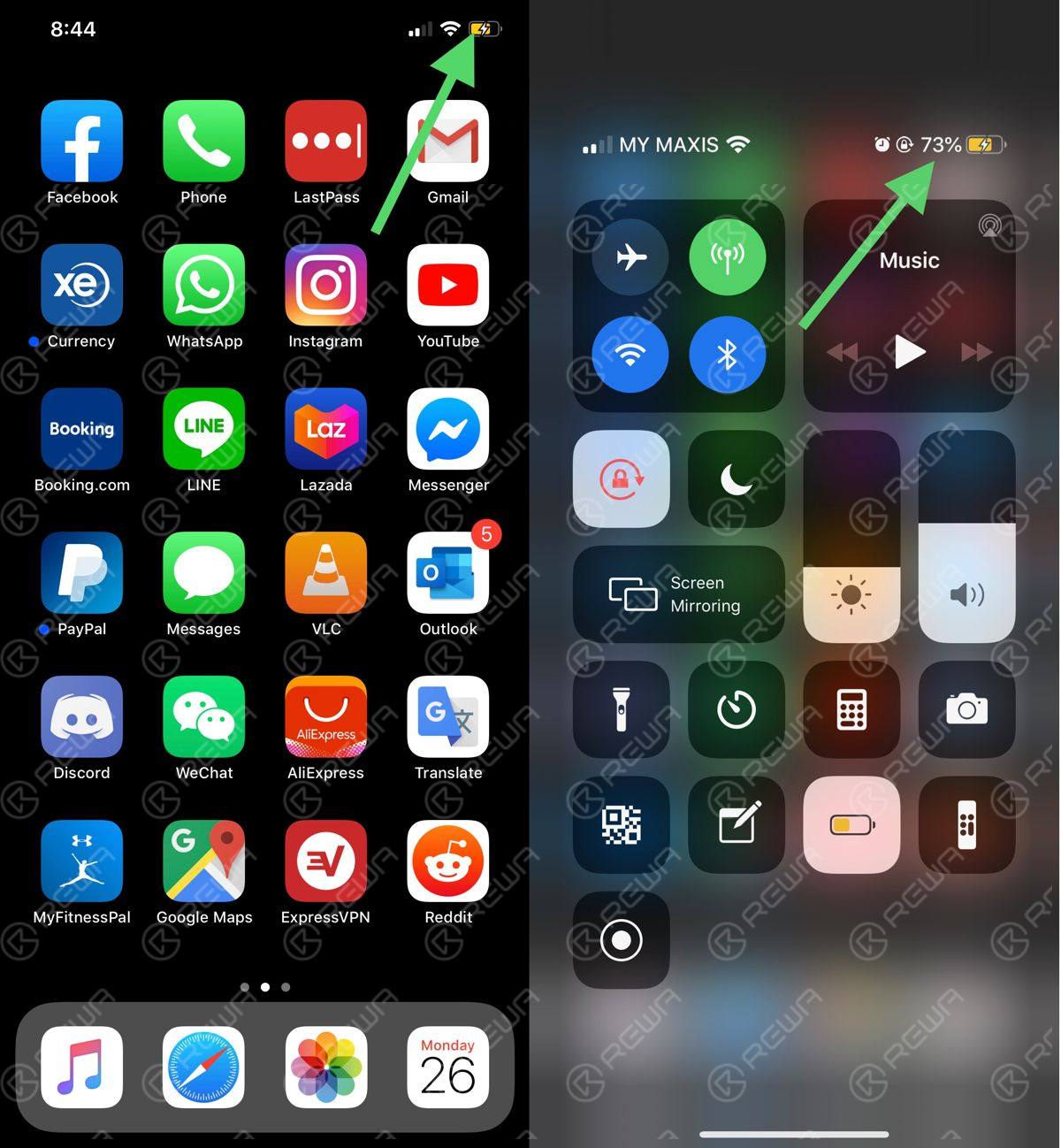 3.Connect to the charger to view the battery percentage
When the phone is connected to the charger, it is also possible to see the percentage of the battery. Of course, you need to scroll down the screen. The method is easy and convenient as the second one. The charging sign will turn green during charging.
That's all for how to show the battery percentage on iPhone 12. Hope the above content is helpful.