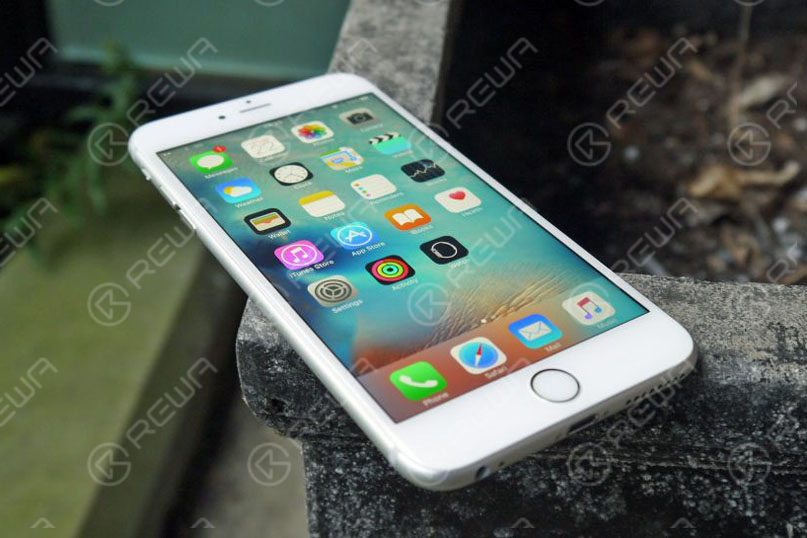 iPhone Standby Time refers to the accumulation of all powered on time since its last full charge. Whether iPhone is actively being used, running with the screen off or sleeping, this time counts towards the standby category.Generally speaking, the iPhone standby time is calculated based on the capacity of the battery versus the draw of the system since its lasts full charge. Which also means that within the same battery capacity, the lower the power consumption is, the longer the standby time will be. And vice versa.Here are some REWA tips to improve the iPhone standby time.Tip 1 Stop Shutting Apps DownApple Store Genius Scotty Loveless explains that when you close an App, you take it out of RAM. You think you did the right thing, but it's not. The next time you open the same App again, the iPhone has to load it back into memory. "All of that loading and unloading puts more stress on your device than just leaving it alone," he writes.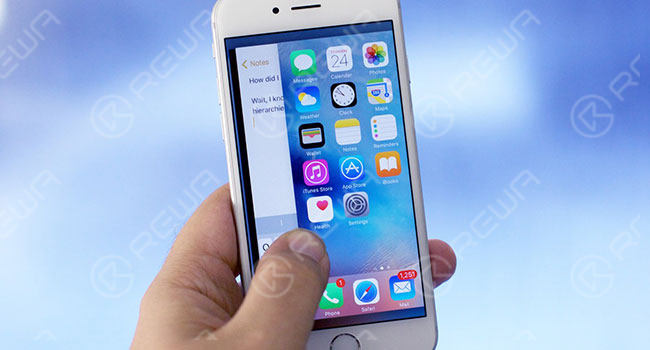 The fact is that Apps "running" in the background usually aren't really running—they're frozen, waiting for you to fire them up again. Still, there are also exceptions. Once you have enabled Background App Refresh, some Apps that are designed to do things in the background, like navigation Apps or email Apps, are also running in the background. To get Apps' problem done effectively, you can turn off notifications, location service and background refreshing to prevent applications from burning battery in the background.Tip 2 Turn On Low Power ModeLow Power Mode is to reduce overall power requirements and makes the battery last longer. Apple even claims that the low power mode will allow you to gain three extra hours of battery life from your iPhone.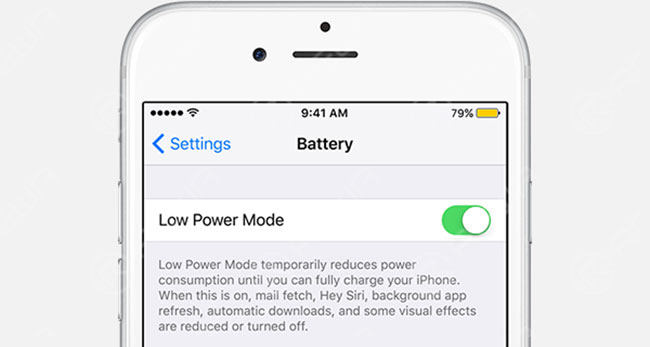 Below is what ''Apple's documentation on Low Power Mode'' writes about.Low Power Mode reduces or affects these features: Email fetch "Hey Siri" Background app refresh Automatic downloads Some visual effects Auto-Lock (defaults to 30 seconds)Tip 3 Check The Battery StatusIf the iPhone battery is in normal status and the iPhone power is simply not enough, then the problem can be fixed with an external battery pack or battery protection cover.
Or the problem may be that the iPhone's battery is coming to the end of its life. A quick way to check whether there really is a problem with the battery in your iPhone is to head over to Settings > General > Battery and wait for your Battery Usage report to load up. The usage time and standby time can indicate whether there is a battery drain problem. If something goes wrong, well, just repair or replace the battery with a new one.Tip 4 Turn On Airplane Mode When NeededOne of the biggest drains of battery life is the antenna. Since it's constantly checking for nearby cellular and Wi-Fi networks. If there is no need to access data, make or receive calls, open GPS, then just put the phone into flight mode and stop all use of the iPhone's antenna. What's more, Wi-Fi connection can also work with Airplane Mode.
Tip 5 Some Other Settings
Here are some other iPhone settings to save the iPhone standby time. 1. Reduce screen brightness 2. Turn off automatic downloads, iCloud and auto time zone 3. Disable Bluetooth & Wi-Fi 4. Turn off AirDrop, Fitness Tracking, Hey Siri and Spotlight 5. Set the Auto Lock 6. Disable 3G, 4G 7. Turn down volume 8. Stop vibrating 9. Tone down visual effects 10. Stop push email and remove multiple email accounts.
You can check our other guides: How to fix water damaged iPhone 6; How to fix iPhone 6 won't turn on; Samsung Galaxy S7 edge glass replacement.