As the old saying goes, laymen are overwhelmed by the fun, while professionals try to find out the trick. Apple has impressed the repair industry again with its new iPhone series. What does the new design mean to our repair work? Follow us and explore more...
Firstly, let's tear down the iPhone 11 Pro. The method and tips are as same as iPhone X teardown process.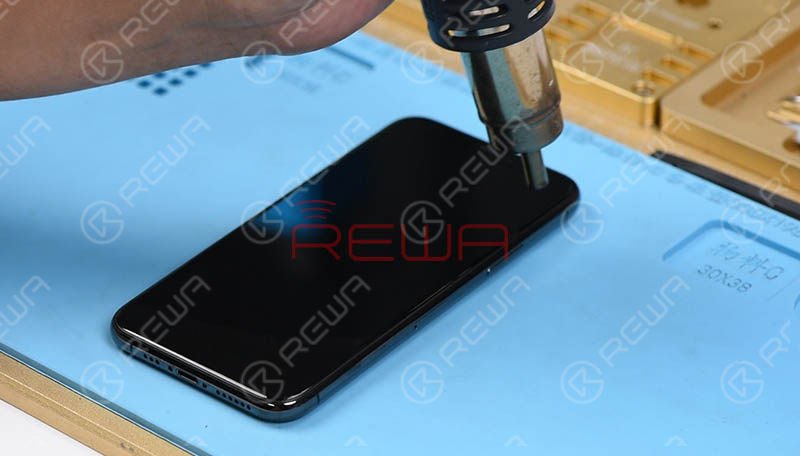 iPhone 11 Pro has a bigger battery capacity than iPhone X series, we can see clearly that the battery is a little thicker.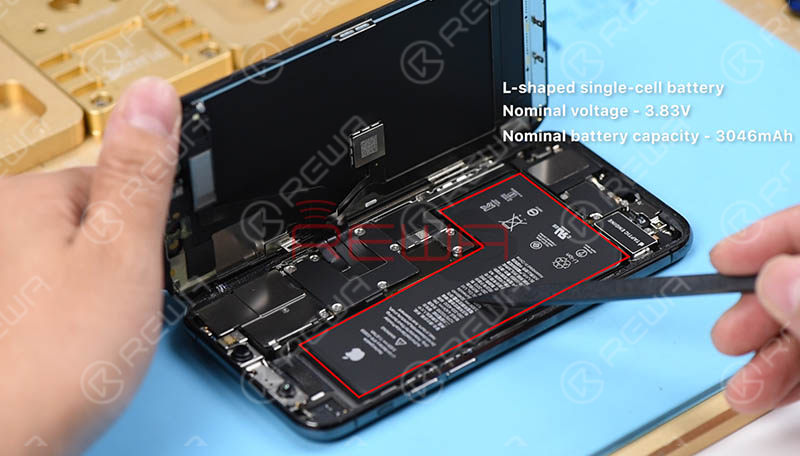 And there is a newly added module on the charging port flex cable that is probably used to support bidirectional wireless charging. Therefore, the Taptic Engine of iPhone 11 Pro is smaller than iPhone X series.
The lack of the 3D touch layer of iPhone 11 Pro makes the screen slightly slimmer. It is obvious that the newly added bracket protection on the bonding area of the screen also increases the difficulty of screen repair.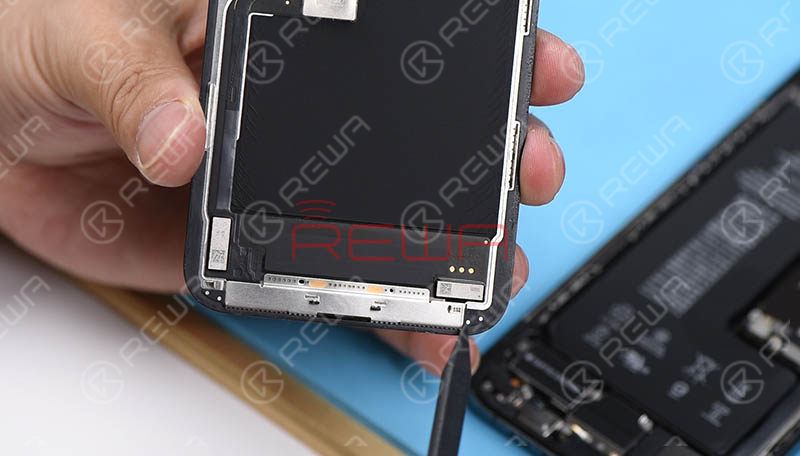 Let's remove the Face ID parts. Face ID flex cables of iPhone 11 Pro are no longer trapped under the battery, which makes the removal much easier than before. iPhone 11 Pro's Face ID parts is designed just like iPhone X series, so it can still be hardly repaired once malfunctioned.
Continue to remove the cameras. We can see that the three cameras are nestled together each with their own independent cable, which also means that if one camera is damaged, we can replace the damaged one separately.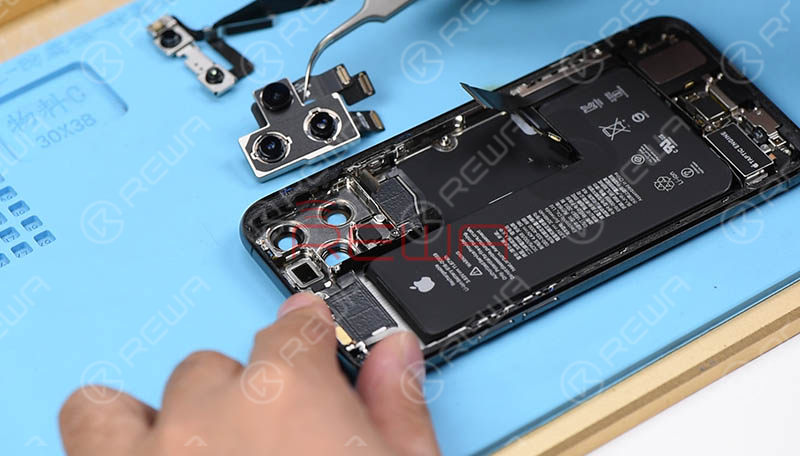 The biggest difference inside iPhone new iPhones is motherboard. Compared with iPhone X series, iPhone 11 Pro's motherboard is smaller, which means high integration of the board. iPhone 11 Pro's motherboard is also designed to be more squared. In this way, the third space PCB will not be so easily pseudo soldered due to external forces. Dense components array of the motherboard also means that professional repair techniques are required during the repair work.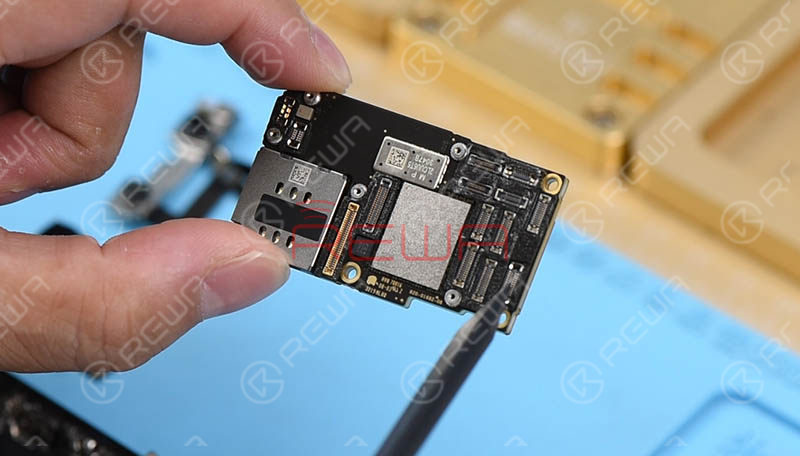 SUMMARY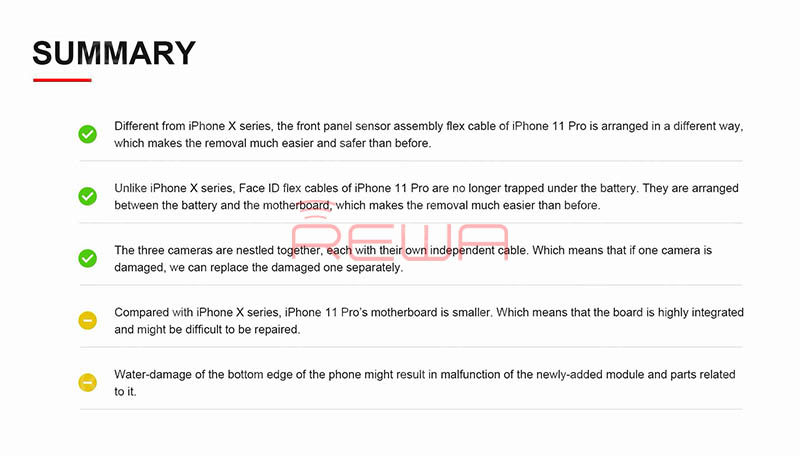 Please visit our video for the full version about iPhone 11 Pro teardown and REWA Exclusive Repair Tips. And please stay tuned for our next video, you will be surprised!