For repair shops, mobile phone accessories account for a particularly high percentage of sales volume. And screen protectors are unquestionably the most popular among all accessories. Are you tired of stocking screen protectors of different models and worrying about the sales volume of them? Well, REFOX Screen Protector Film Cutter Machine at your service. This machine is a product developed for cutting flexible PET screen protector, TPU screen protector, hydraulic screen protector and other mobile phone flexible shatterproof screen protector. The operation is simple and fast.The built-in database can update the newly launched models in time, which can greatly help repair shops to save the cost of stocking mobile phone screen protector inventory, and use it whenever you want.
FEATURES To meet the needs of various products film - Mobile Phones, Watches, Bands etc. Simple operation, ultra-precision cutting, can quickly and accurately cut out the model you want. ( The time only about 15 seconds ) Flexible shatterproof film can seamlessly covers the whole screen without warp, especially suitable for curved screen. Extensive models with real-time update. The database includes data for thousands of mainstream models and niche models, newly-released models of major brands will be updated dynamically.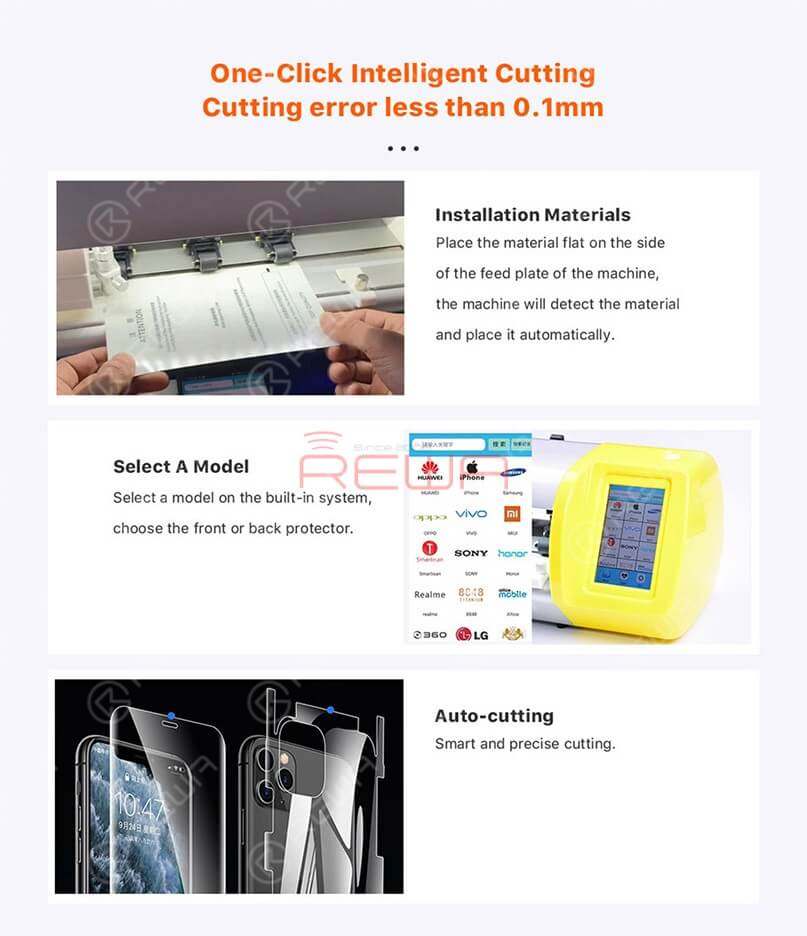 Three different types of phone films to meet the needs of customers:
Notice: The machine can only cut the film made of soft materials, you can buy the screen protector film on our shop.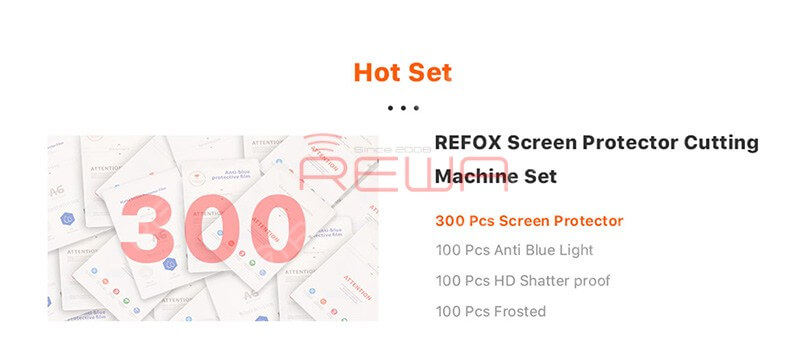 For more product demonstrations, click on the video below:
The REFOX Screen Protector Cutting Machine is available now. You can place an order for the whole set or buy a separate one on REWA ONLINE SHOP. For bulk ordering, please contact REWA Account Manager to get an exclusive discount.