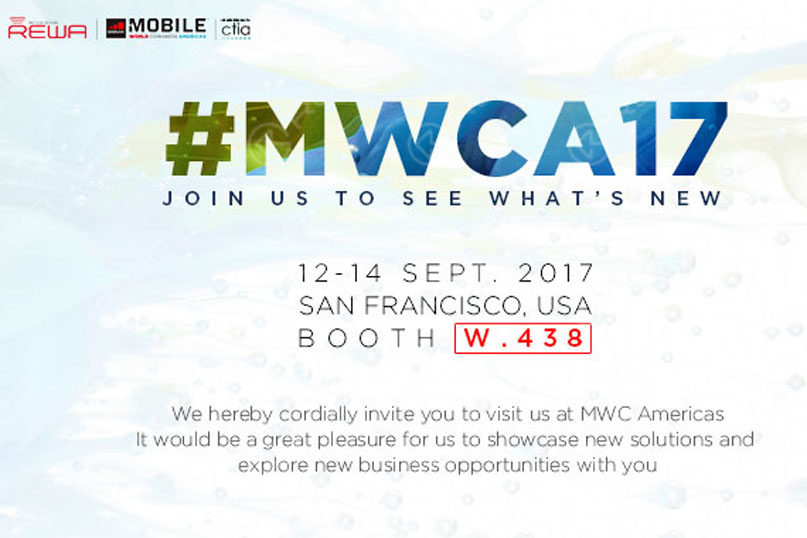 Want to embrace all facets of the mobile industry and get first-hand information about the electronic world?
Join us at MWCA 2017!
REWA Technology will exhibit at the Mobile World Congress Americas (MWCA 2017)- a combination of the world's largest exhibition for the mobile industry and a conference featuring C-level speakers and leading industry experts, device manufacturers, leading players from across the mobile ecosystem as well as adjacent industry sectors, technology providers, vendors and content owners from across the world.
As the first large-scale event addressing North, Central and South American markets, Mobile World Congress Americas is scheduled to run from September 12-14, 2017 at the Moscone Center in San Francisco, CA. Under the theme 'The Tech Element', the inaugural event will attract 30,000 industry visitors and 1,000 exhibitors from across the mobile industry and adjacent industry sectors.
You will be able to find REWA experts at booth W.438, in Wireless Repair Zone.
REWA's booth here will present you not only new products but also latest repair techniques. And we are honored to offer you high-quality solutions regarding mobile phone parts and MacBook parts, chip level logic board repair and broken screen repair, broken LCD and used phone recycle etc.
Interested in mobile industry and consumer electronics industry? Stuck in the frustrating repair process and need help on repair techniques? Looking for high-quality and economical repair parts and machines? Come to visit us at Mobile World Congress Americas, REWA will be here waiting for you!
Floorplan