The Mobile World Congress, which is considered the largest show in the industry, was held in the Mobile World Capital Barcelona, 27 February - 2 March 2017, gathering numerous outstanding mobile entrepreneurs and flourishing start-ups. REWA was honored to take part in such a remarkable event. The big picture trends of 2017 MWC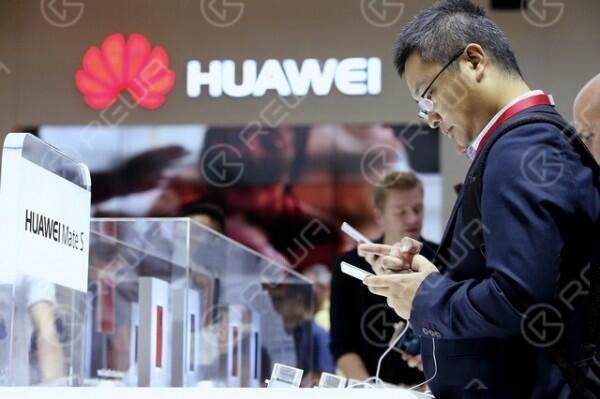 Smartphone Device Obviously, many Andriod devices were being revealed over the course of the show: Huawei, Sony, Samsung, LG etc. A rival revolution was simmering beneath the surface. We were so lucky to witness these big launches.
1. Huawei took much more than 15 minutes to reveal its new flagship smartphone P10 and version 2.0 of its smartwatch at MWC. P10 features a 40 percent boost in phone battery life.
2. Sony announced 4 devices (XA1, XA1 Ultra, XZ Premium and XZs) at the press conference on Feb. 27. XZ premium thought to be the world first phone with a 4K screen and HDR supporting as well.
3. ZTE presented 2 budget-friendly Blade V8 phones.
4. Samsung rolled out 2 tablets but no phone. However, the only trouble was, global tablet shipments dropped for months.
5. LG G6 officially unveiled at MWC as the flagship successor of G5, with an extra taller screen for dual app use.
6. Meizu introduced "Supercharge" fast battery charging solution, fully charge your device just in 20 minutes.
7. KeyOne launched by BlackBerry may refresh your memory keyboard.
8. Lenovo announced a new lineup of devices including the detachable Miix 320, blending affordability with connectivity on-the-go and mobile powerhouses Yoga 720 and 520. Moreover, Lenovo-owned Motorola launched two new smartphones –Moto G5 and G5 Plus.
9. HTC U Ultra was announced between CES and MWC, along with the HTC U Play.
Drones and Robots Drones and Robots were everywhere at this year's tradeshow. The show set up a special "drone zone" to demonstrate the device. DJI introduced M200 enterprise drone with AD S-B. Softbank caught eyes with its robot Pepper which can be employed in the shops to greet customers and demonstrate products as human beings.
5G 5G seemed to be another highlight at MWC, even though the full technical standards will take a while. Think about a download speed 1,000 times faster than the current US 4G average. Every major exhibitor here was excited about the coming 5G revolution
Those were the major launches and highlights of MWC 2017. For us, what really presented insight is not a new phone, nor a drone or 5G, but a really big electronic aftermarket. Since the demand for electronic devices like mobile phones, drones etc. keep increasing, their after-sale markets become more and more splendid with the unmeasurable prospect. As the clamor for "Right to Repair" grows, the huge market potential for mobile phone repair, recycle and refurbish service is a treasure house waiting for digging.