The on-going CeBIT event announced pioneering concepts this year, enclosing not only Expo, Conference and Business, but also a Festival. Staged from 11-15 June 2018, the show features three main segments - d!conomy, d!tec and d!talk, delivering a new approach, but keeping its core which is generating leads and business.
More than 4,000 companies from over 70 countries use this platform to present the most important and latest products, innovations, techniques, and business patterns. For the first time REWA being involved in this great event, we also debut with the latest and hottest repair techniques.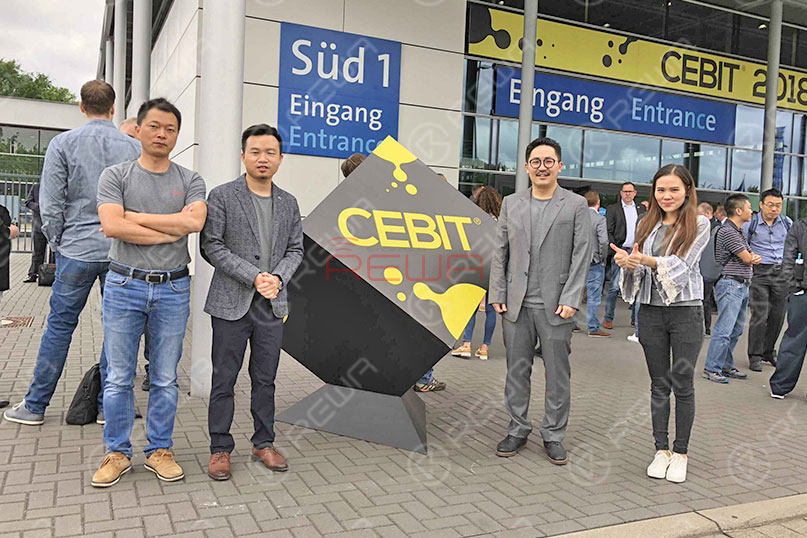 REWA at cebit 2018
Our exhibition theme this year is "repair business partner", aimed to offer you quality and one-stop services concentrating on electronics repair. Repair master from REWA came here with onsite iPhone troubleshooting and repair operations every day during the expo. Below is the detailed arrangement of the repairs.
12 June 2018 iPhone X Motherboard Separating Skills
13 June 2018 iPhone 7/7P Home Button Failure Repair
14 June 2018 iPhone 6/6s Fingerprint Failure Repair
15 June 2018 iPhone Power Leakage Repair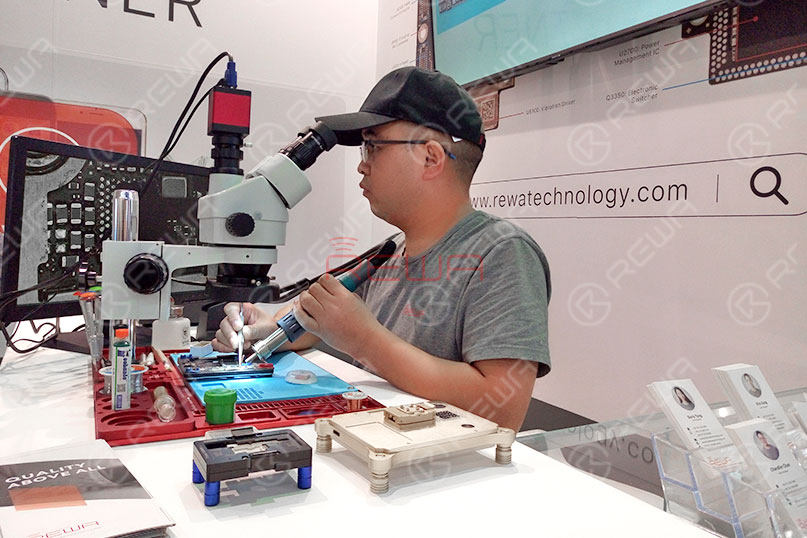 REWA repair demo at CeBIT
Since the expo will end on two days, please seize the day and come to our booth B46-37 at Hall 11 to get the firsthand repair techniques and industry information. Here you can reach all your need from one place arranged from mobile phone spare parts, MacBook repair parts, repair tools & materials, refurbishing machines & materials, repair services, repair training, broken screen recycle &resell to used phone recycle & resell service. Contact us to see what's new in REWA booth and we expect to meet you there!