If iPhone 8 comes, can iPhone 9 be far behind? So you are ready to sell or give away your used iPhone so that you can upgrade to the new one? Or you are interested in the LCD Buyback Program and wanna know some notes relating to it? Well, wherever it goes, the used iPhone that generally contains a lot of personal data can be a big problem and needs to be treated carefully. Below is a REWA checklist that briefly introduced things you must do before leaving your used iPhone behind.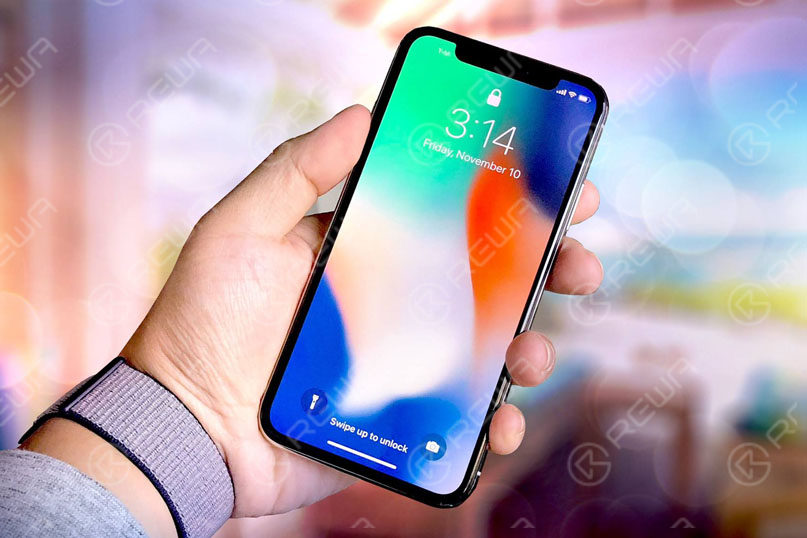 Back Up Your Used iPhone
The first and most important step in dealing with your used iPhone is to back up the data of your used iPhone so that you can restore the data to your new iPhone timely.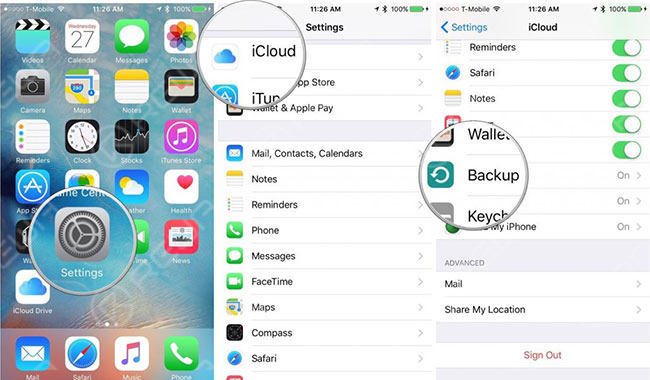 There are usually two different backup methods for iPhone users. You can make a backup of your device using iCloud. Or you can make a backup of your device in iTunes. What's more, you can also make a backup in iCloud and another in iTunes for dual insurance.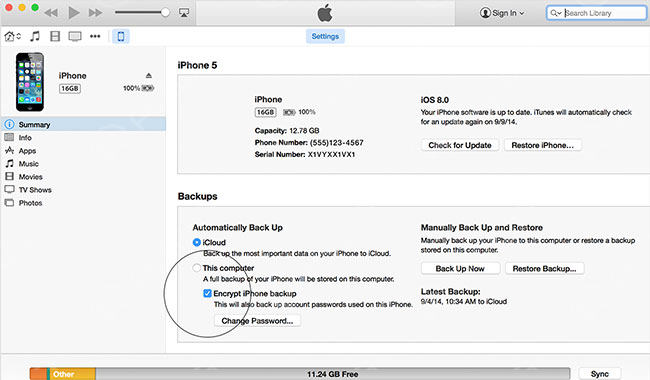 Erase All Content And SettingsSince you have finished the backup process, now we can move on to the wipe process.Although a general reset can help to clear all data of your used iPhone with just a few steps, it's always safer to individually delete some tough items before that.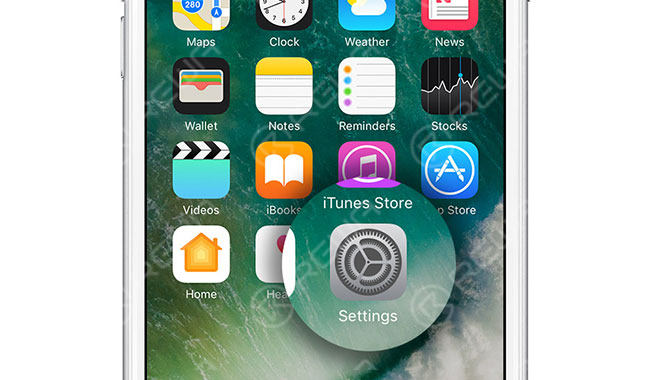 1. Remove photos and delete Apps.
2. Turn off Find My iPhone. Heading to Settings > iCloud > Find My iPhone. Enter your Apple ID password when prompted.
3. Turn iMessage off. Heading to Settings > Messages > iMessage, toggle it off.
4. Turn FaceTime off. Heading to Settings > FaceTime, toggle it off.
5. Delete all accounts. Open Settings, tap on Mail, Contacts, Calendars, and tap on each account you've added and tap Delete Account.
6. Disable all passcodes/restriction codes. Head over to Settings > General > Restrictions and Disable Restrictions (enter the restriction passcode).
7. Disable your iCloud account. Heading to Settings > iCloud, tap "Sign Out". 8. Log out of Apple ID. Heading to Settings > iTunes & App Store, tap Apple ID and sign out. Now Goes General Reset (Erase All Content/Settings)Open Settings and tap on General, scroll to the bottom and tap on Reset, then tap on Erase All Content and Settings.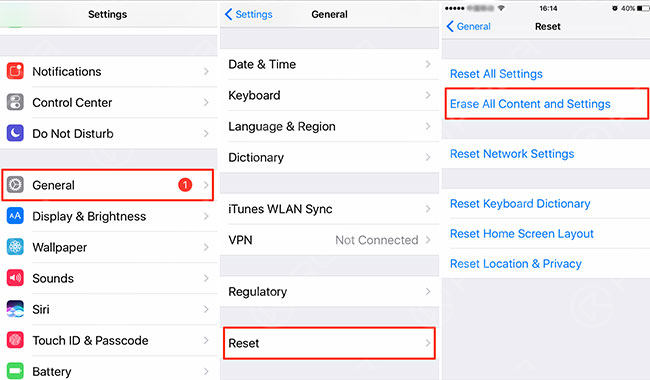 Apple Pay/Credit Card and Touch ID Fingerprint Wiping
For security reasons, you can manually remove individual cards and fingerprints on the used iPhone.
For Touch ID fingerprint wiping, go to Settings > Touch ID & Passcode menu. The Passbook & Apple Pay (iOS 8) or Wallet & Apple Pay (iOS 9) menu handle cards. For Safari web transactions, go to Settings > Safari > AutoFill > Credit Cards.Unpair Your Used iPhoneTake a backup of your data before unpairing the used iPhone with all the other devices (for instance, Apple watch).
Unregister Your Used iPhoneUnregister your account from Apple Support.Disassociate Your Used iPhone From Your AccountCall your carrier and ask them to disassociate the old iPhone from your account. By the way, when you get a Second-hand lock iPhone, what should you do? You can check this how to bypass icloud lock on iPhone 6.