Last weekend, REWA administrative staff took the two-day course hosted by Shenzhen Zhongxu Enterprise Management Consultant Limited Company in Guanlan Grand Skylight Hotel. The course was mainly set to analyze the inner logic of Human Resource Management to help build a new competitive advantage for companies and organizations.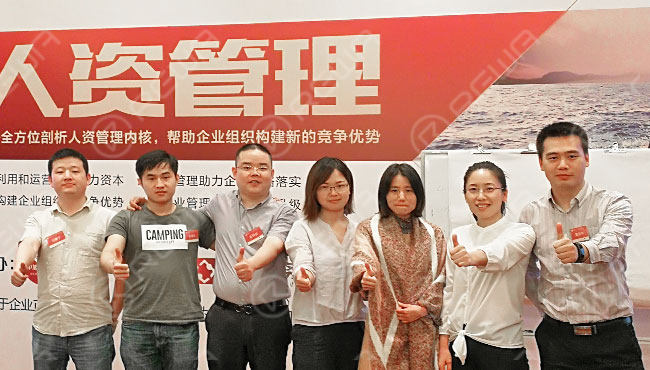 Course Name: GET INSIDE THE HRM TO BUILD NEW COMPETITIVE ADVANTAGESLecturer: Professor Tao from NJU
Typical Case AnalysisLogic Of Human Resource Management - General Electric Co. Experience In Making Use Of Personnel
Planning Of Human Resource Management - Starbucks Strategy In Excellent Baristas For Better Customer Experience
Amoeba Operating Model - From Transparent Information Share To Post Execution
Google Emphasize The Awarding Of Employees With Failed Innovation - All Innovation Means Something
With the belief of 'making the best use of everything and giving full scope to the talents', REWA devotes to maximizing the value of both electronics and high-caliber personnel. For the development of high-caliber personnel, REWA has established long-term cooperation with Shenzhen Zhongxu Enterprise Management Consultant Limited Company. We believe in the importance of our staff, and all the quality repair solutions we can offer are based on the belief. REWA works to maximize employee performance in service of an employer's strategic objectives by providing orientation and induction, talents training and development. The rapid growth of REWA is also a demonstration of our strategy in talents training and treasuring of talented people.REWA News...