One of the features that makes iPhones so appealing is likewise what makes them extremely flimsy: the back glass. If you own an iPhone 8 or later model, chances are you've coincidentally broken the back glass eventually. It happens to potentially anyone.
Regardless of whether your phone's back glass just has a little break or chip, it can rapidly expand and make extra harm to your device. Not only can cracked glass cut your hands and fingers but also makes it harder for you to utilize your iPhone appropriately.
Apple's attention on making its devices however slight and smooth as conceivable seems to be notable. Current iPhones are no different and may be the best illustration of this.
The glass backs of the iPhone 8, X, XR, 11, and 12 series are melded to the inside segments of the phone. Apple utilizes epoxy paste and little welds to join the circuit board and different segments to the back. This makes it hard to replace the back glass. Indeed, it's harder to replace the rear of the phone than it is to replace the screen.
Here comes a business for iPhone repair – back glass replacement. An efficient and profitable back glass replacement business necessitates a laser marking machine. The laser machine is used to pulverize all the adhesive underneath the glass and separate the glass from the metal frame.
Traditional laser marking machine needs to be equipped with a computer as well as a fume extractor. The computer is connected to the laser machine to offer marking diagrams for the machine to work while a fume extractor is used to extract fumes during marking. There is no doubt that for a traditional laser machine to work, it needs to take up lots of space, which sometimes can be annoying for small repair shops.
REFOX LM-80 Laser Machine can effectively solve the problem with its 3 in 1 feature. REFOX LM-80 combines laser marking machine with fume extractor and computer.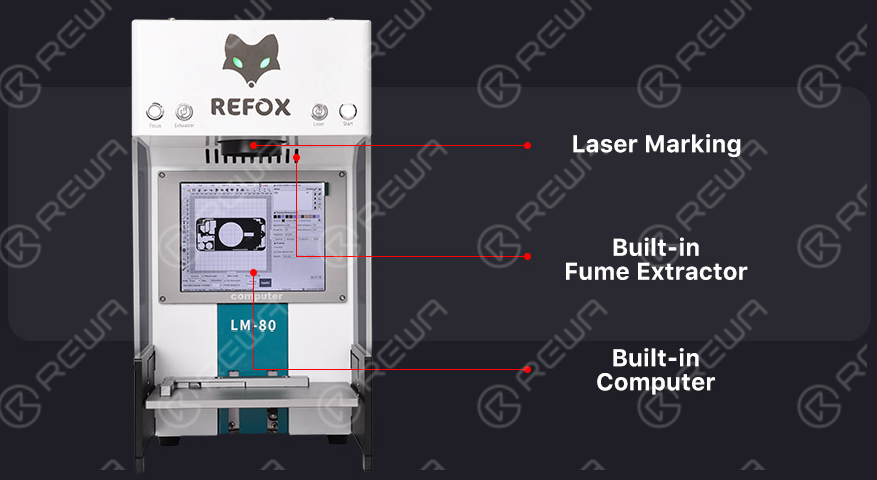 It is currently one of the most powerful three-in-one laser marking machines that can remove back glass and engrave with laser. The 3 in 1 design not only brings smaller size but also handy operation. By one click, you can begin extracting fume, autofocus, and laser engraving.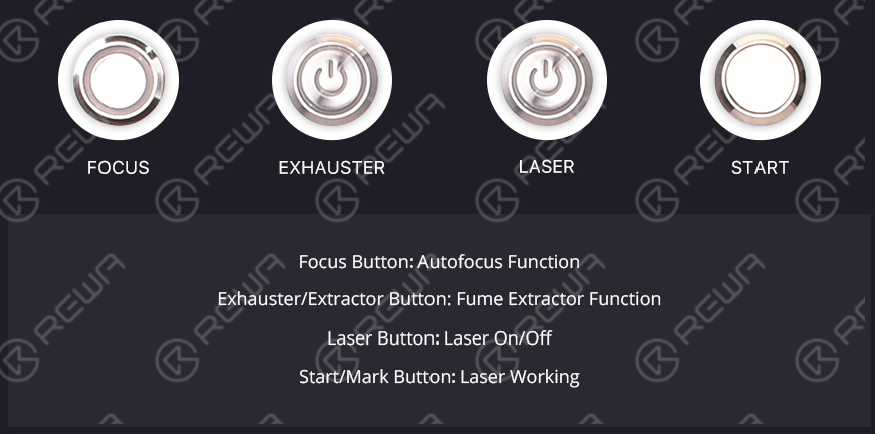 Other than back glass separation, LM-80 supports personalization such as customized gift, package engraving, logo engraving, glass engraving, etc. The machine can engrave more than 30 kinds of material with the laser, enabling each consumer to personalize the image they like and adding extra profits for shop owners while repairing back glass.

REFOX LM-80 Laser Machine can be reserved now. During the pre-order period, you can enjoy the best offer of 1698 USD with free shipping. Beyond that, you can get free video teaching, remote technical support, and 13 months extended warranty.
Get ready to power your refurbishing business with the REFOX LM-80 Laser Machine!
Please visit REWA Shop for a pre-order. Feel free to contact our account managers if you need to buy wholesale or have any questions.