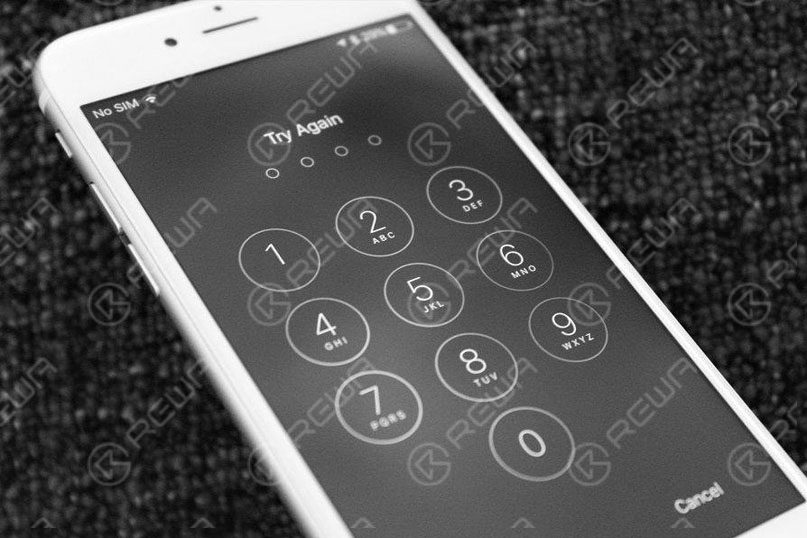 It is not a surprising thing that ordinary people, like most of us, prefer convenience over security. Especially when it comes to our daily used iPhones. Sure, we are not celebrities who have lots of things to hide from the public. But still, there is a risk that someday someone might want access to other people's digital life. Thieves, for example, can be an animated example to violate the privacy and security of ordinary people by breaking in their iPhone. So, what can we do to avoid the violation of iPhone security?
Here are some REWA tips to help to increase the iPhone security!
Passcode & Touch ID
The first but also most important security setting to enable is the passcode. If you already have one, then try to improve it with a 6-digit or alphanumeric code. Go to Settings>Touch ID & Passcode, choose Change Passcode. (First, you'll have to enter in your current one.) Then tap Passcode Options and choose Custom Alphanumeric Code to set your new, more complex passcode.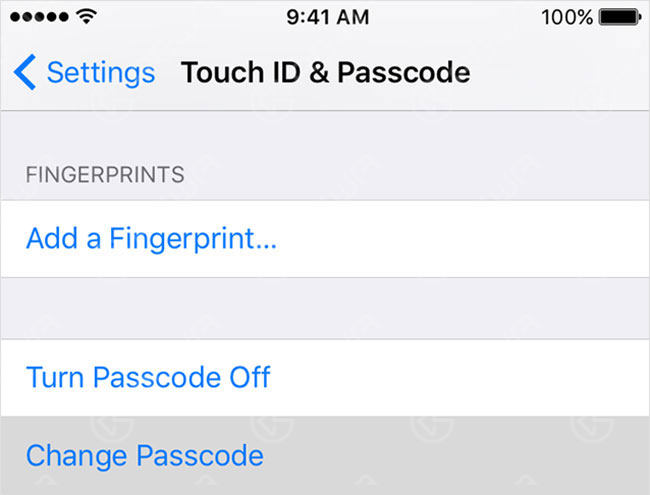 As for touch ID, some users might set up Touch ID so that they can unlock the iPhone quickly and easily using their fingerprint. Yet the touch ID also adds a layer of iPhone security by allowing users to use a fingerprint scan in lieu of typing in their passcode.Simply go to Settings and tap on Touch ID & Passcode to set it up.Home Screen Features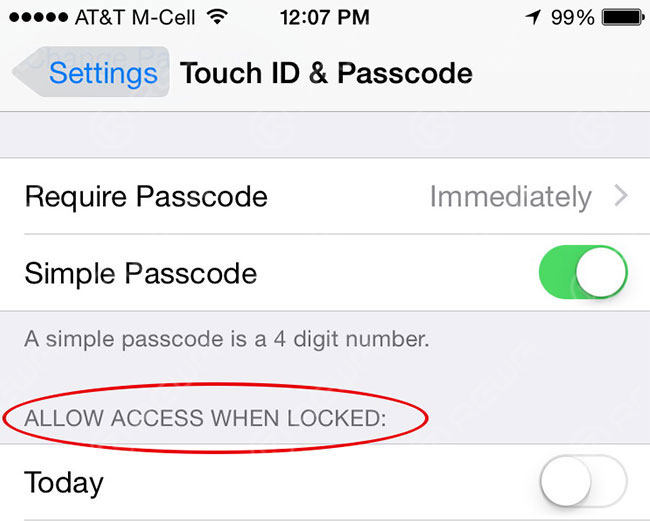 One more assignment with Touch ID & Passcode. Go to Settings > Touch ID & Passcode, and scroll down to see your lock screen access. Items here can truly reveal a lot of things and the fewer that are on, the better. Turn off as many features as you'd like under the Allow Access When Locked section. Once turned off, you won't be able to access these features until you unlock your iPhone.Location Protection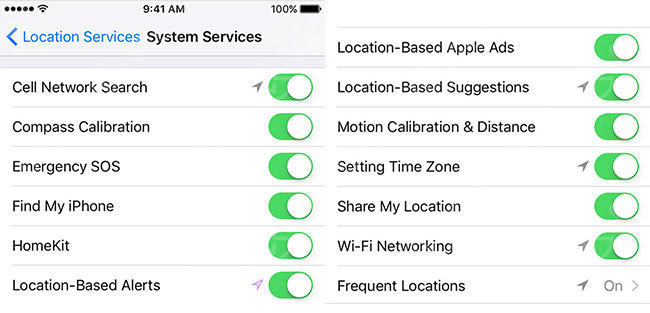 Your iPhone can track you wherever you go - Go to Settings>Privacy>Location Services>System Services and figure out which of Apple's system services are tracking your location. Disable the ones you don't use. And for senior privacy purpose, you can also turn the feature off in Settings>Privacy>Location Services>System Services>Frequent Locations.Control Center
Control Center can be really convenient for your operation with unlocking. But it also lets a thief turn on Airplane Mode, disable the GPS as well as cellular and WiFi. In this way, the iPhone they have just stole cannot be tracked. Go to Settings and select Control Center. From there, disable Access on Lock Screen.Erase data
With the Touch ID & Passcode category, there is a built-in security setting many people don't know. At the bottom of the Settings>Touch ID & Passcode screen, you'll find the Erase Data toggle. Enable it and all data on your iPhone will be erased after 10 failed passcode attempts. Well, don't be anxious, back up through iCloud and you should be able to retrieve most of it later on.Two-Factor Authentication
For iPhone security layer, you have a passcode, and you have touch id. The sad thing is that Apple doesn't allow you to use both passcode and Touch ID for added iPhone security. That's when we put up with two-factor authentication. Which means that when you enter your Apple ID and password for the first time on a new device, there are two steps waiting for you. Enter your regular password at the beginning. Then you will have to verify your identity with a six-digit verification code using one of your other devices. You can manage this on your Apple ID account page.
Of course, there are other iPhone security settings waiting for us to dig out. Do you have any iPhone security suggestions to share? Please leave comments below.
If you forget your iCloud password, you can read how to bypass icloud lock on iPhone 6.