Is 16gb enough for iphone? Where there is a demand, there is an opportunity. As more and more iPhone 16G users are not satisfied with its storage, a new technology - upgrade iPhone storage emerged at the right moment. But we often heard: How to upgrade iphone storage? Can you add memory to an iPhone? How to add memory to iPhone? I think most iPhone users may be asked for these questions, so REWA will tell you how to upgrade iPhone 6s memory from 16GB to 128GB.
Warm Reminder:
1. The PCIE NAND Flash Chip Programmer involved is mainly applied to iPhone 6s / 6s Plus / SE / iPad Pro
2. This upgrade may not be suitable for doing at home, skilled repair-man is required.
3. It's about to upgrade iPhone 6s internal memory, but not expansion cards or plug-in memory or sort of.
4. Hi-speed performance, the 128GB brand new flash drive enjoys the same-level fast speed as previous 16GB.
5. The empty bonding pads caused when taking off the old flash drive will not affect the performance.
6. Apple official after-sales support does not accept the phone repaired by third-party.
7. There is a possible risk for the upgraded iPhone. If this upgrade iphone storage technology was widely applied, Apple official may take some measures to stop this.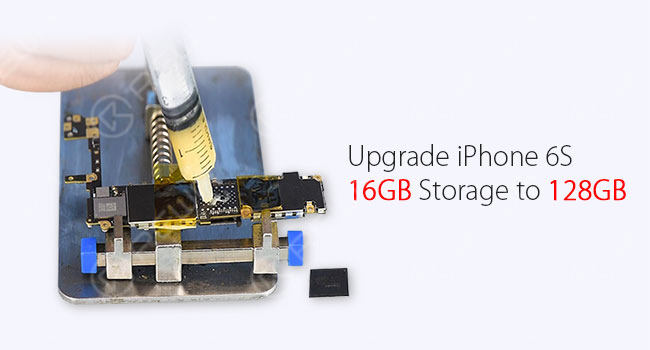 This iphone 6s memory upgrade process involves an easy-to-use but powerful tool - PCIE NAND Flash Memory Chip Programmer for Apple Devices that will enable you to write previous data into the brand new flash drive. The operation generally follows these main steps: 1) Connect the PCIE NAND Flash Chip Programmer with computer through 2 USB-to-Lightening data cable , then press the on/off button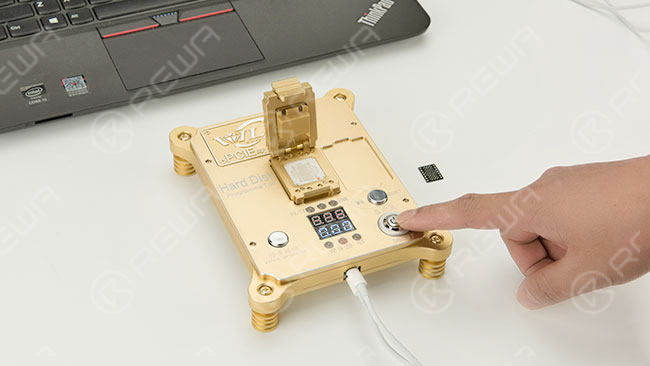 2) Sign in the "WL Software", select the specific disk type "PCIE Disk" 3) Click "Refresh Port", then "Open Port" to be prepared for data writing 4) Install the old Nand flash chip and press the reset button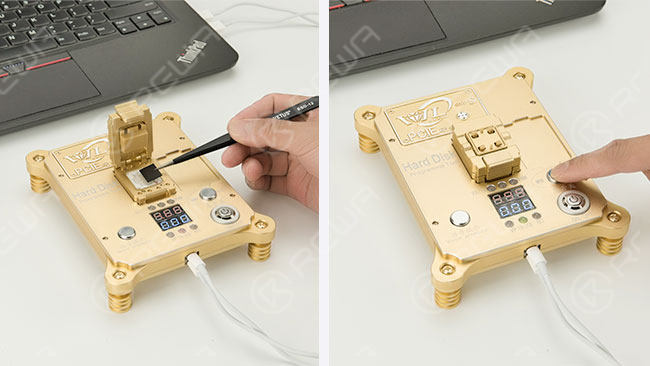 5) Click "All Data Query" to read and check whether the information queried is correct 6) Then "back the original data" by software at a regular path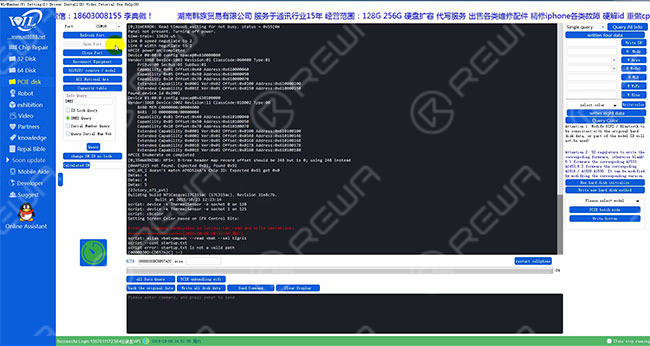 7) Take out the old flash chip, install the brand new one instead 8) Press the "Reset" button, then select the specific model iPhone 6s, click "write bottom" 9) Click "Write all disk data" to write iPhone 6s data to a brand new 128G flash drive with the PCIE NAND Flash Chip Programmer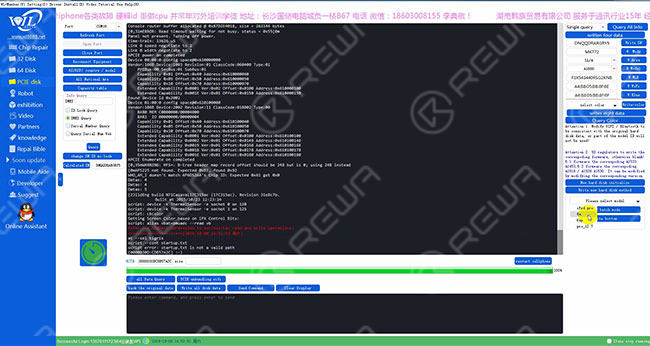 10) "All data query" to check if the data writing operation successful 11) Bonding the new flash drive onto the motherboard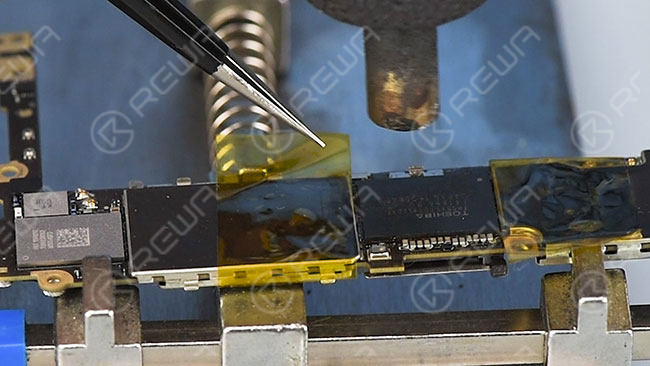 12) Install motherboard to the phone body, and then install LCD screen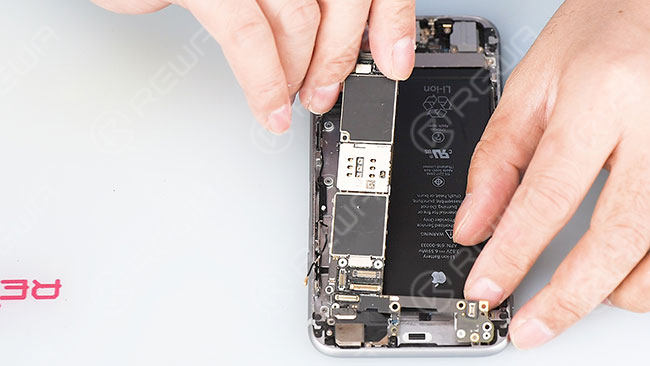 13) Restore iPhone via iTunes then activate it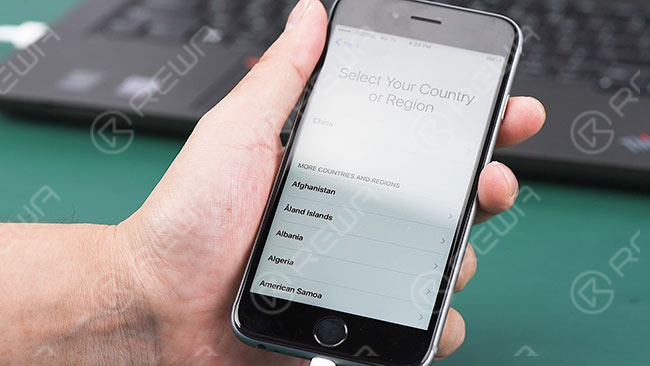 14) Test and verify the upgraded storage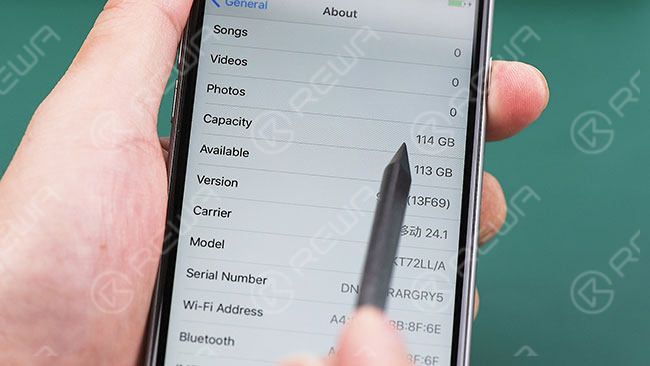 We'd like to state that there are 3 major practical applications of this tool: Upgrade iPhone Storage, Unlock iPad and WiFi Module Repair . The above-mentioned is only one of them.
By the way, welcome to watch the upgrade iphone storage tutorial video on our YouTube Channel:
REWA offers iPhone replacement parts and cell phone repair tools for 10 years. If you are interested in repair tools used in the video, please go shop.rewa.tech to get. Any questions please contact service@rewa.tech at any time.