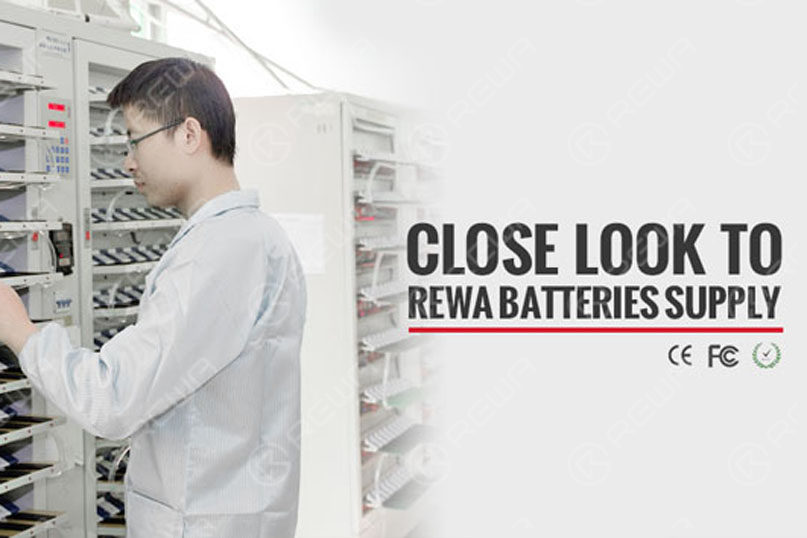 In our previous articles, REWA explained what should a qualified battery actually be and how we inspect batteries. Now we will lead you deep into the battery manufacture to find out how lithium polymer batteries are made and what should qualified batteries go through before being safely delivered.
Battery Producing Process There are four major steps: incoming inspection, battery assembling, battery performance testing and labeling/printing . 1. Incoming inspection includes cell inspection, protection board inspection and battery grading. All material used for the battery must pass strict inspection before assembling.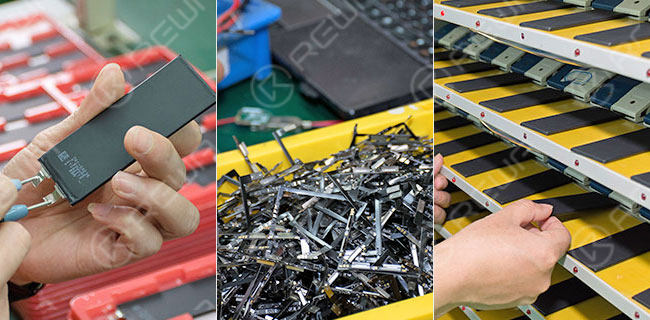 2.T here are 6 steps in battery assembling process: protection board trimming, anode and cathode tab cutting, anode and cathode spot welding, insulating tape sticking, protection board bracket installation and bracket fixing.
3.Battery performance testing is a simple but significant process. All batteries are double checked to ensure it is sufficient capacity and safety.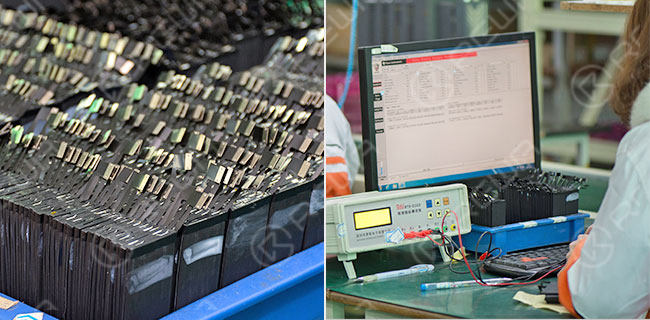 4. Labeling and printing, is the last step for the battery producing process. Information about the battery can be labeled or printed to the battery by a special machine. One of REWA's advantages for batteries is that we offer customized labeling and printing for our customers' needs.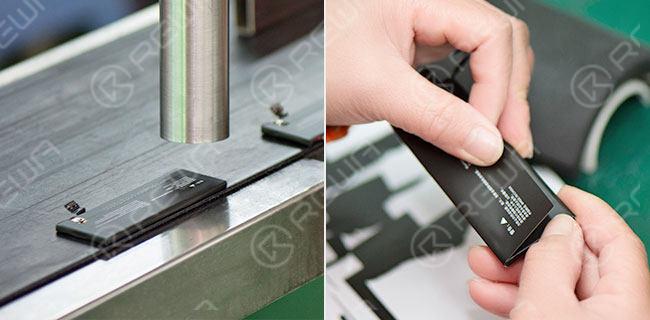 Packaging Battery contains high levels of electric energy. If improperly packaged in transit, it may short-circuit, overheat and catch fire. To ensure batteries are safely delivered to our customers, batteries from REWA are packed in a blister box to protect them from any damages during the transportation. The blister box was designed for easy storage and unboxing, it is utility and will help saving your time.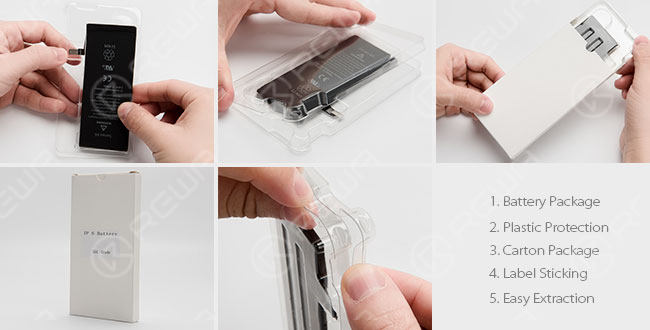 Customized Service REWA offer customized labeling and printing service for our customer. Whether a logo you want to display, a warning note, or a description, you can make the right shape here.
Logistics We all know that batteries may be fully regulated as hazardous materials for transportation. REWA here ensures smooth, efficient, reliable and safe logistics channel to bring you the most valuable and reliable logistic service. To cut down the expenses on transportation, we have exploited logistics service from UPS, DHL, TNT, FedEx and some other special lines.
Certifications As the lithium battery control becomes more and more strict, many countries have had its relevant certifications. In addition to CE, FCC, RoHs, MSDS, batteries from REWA also have passed other authoritative certifications like: ICE62133, EMC and UN38.3. Those certifications not only ensure safe using of the battery, but also are helpful for customs clearance.
At REWA, you'll find just the right batteries at great prices, which is not only qualified, but also economical yet customizable. So, why not give a shot?