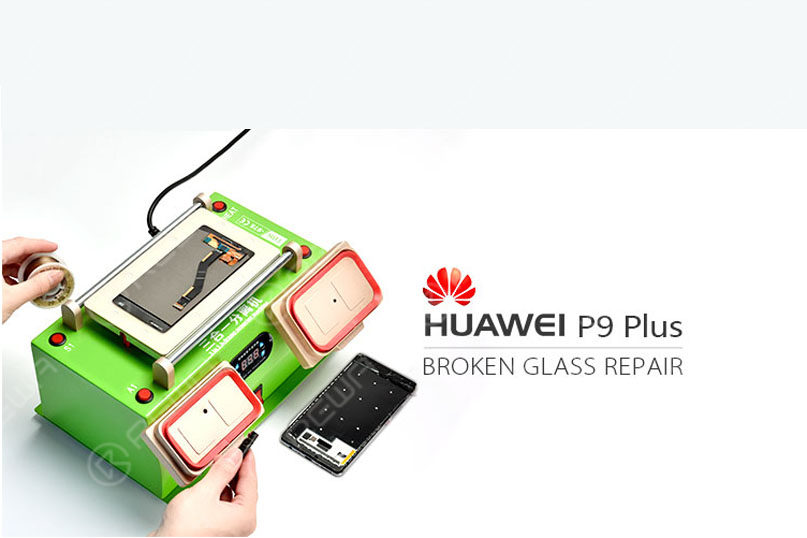 From our previous article, we have learned the difference between OLED and LCD, an OLED can be a really big trend in the future. HUAWEI, one of the most popular Chinese smartphone brands, has also impressed users all around the world with its 5.5-inch Super AMOLED display of 1080p resolution on HUAWEI P9 Plus . This innovation gives HUAWEI P9 Plus almost perfect viewing angles, which means nice big canvas for films and games. The use of an AMOLED screen also guarantees superb contrast while ensuring no brightness loss at an angle.
We can not deny that HUAWEI P9 Plus has a generous dollop of luxury to it with the AMOLED screen. So it is a real pity if this amazing experience got stuck by a broken glass lens. That's why REWA put up with this tutorial for broken screen glass only repair . Hope we can enlighten you somehow.
Testing
Start up your phone, testing whether display and touch function works well on the glass-cracked screen.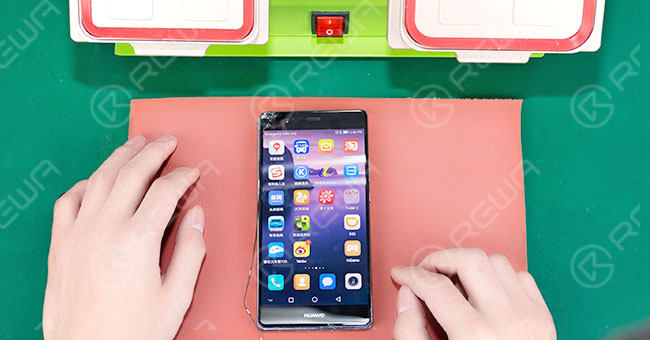 Frame Separating
Put the OLED on the Heat Platform to heat it up, 30 seconds later, use a metal pry bar to lift one corner of the screen and spray some 530 cleaner into the gap(Be aware of the 530 cleaner, make sure it does not go inside OLED). After that, separate the OLED and frame preliminarily with plastic pry piece, then separate them completely with Frame Separator.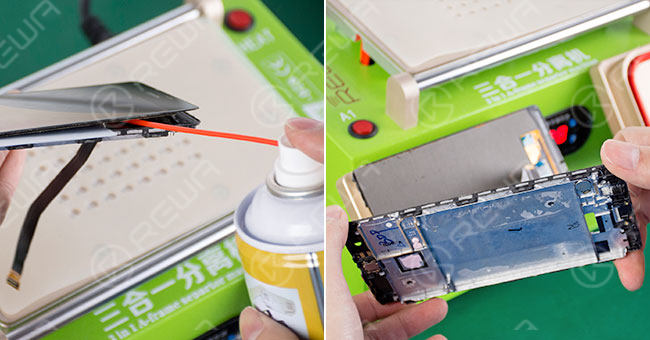 Glass Separating
Stick a layer of adhesive tape on the full surface of the cracked screen to prevent further damage. Place the screen upside down on Heat Platform and heat it up for the 30s. Then take it down, put it upside down on the separator machine. Press the vacuum button and use Gold Cutting Wire to separate the glass from OLED screen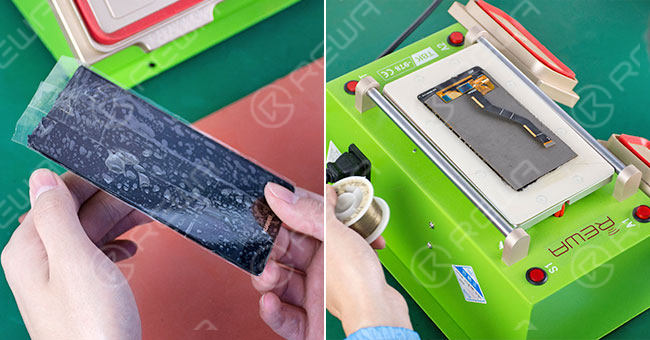 Glue Removing
Use the Glue/POL Film Removing Machine to remove the POL, then use LCM Glue Cleaner to remove OCA residue. After all has been done, clean it up with N-hexane.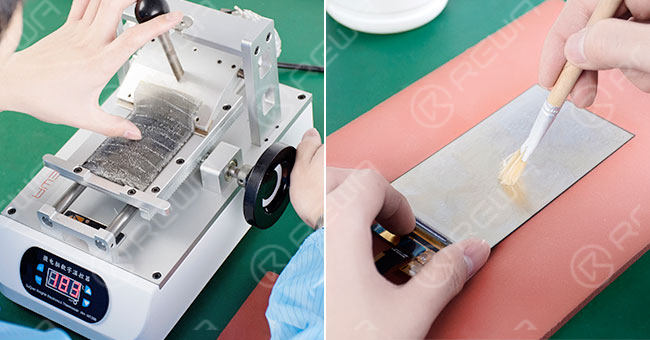 Film Adhering
Align POL film and OCA respectively to the OLED, then laminate with the help of OCA Laminating Machine.
Laminating
Put the OLED into Alignment Mold, tear off the protective film on OCA glue and align glass lens to it. Turn it upside down and take out the OLED screen, then put it into Glass Laminating Machine with a laminate cushion placed under it.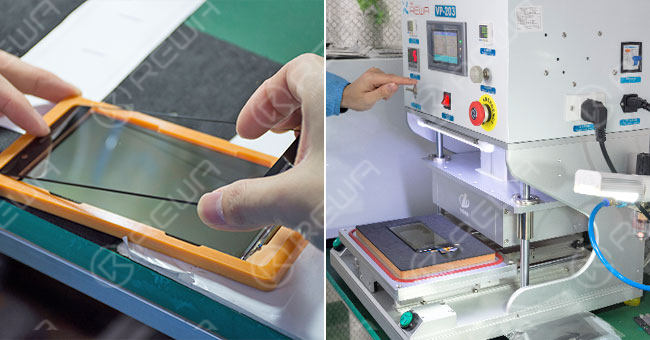 Bubble Removing
Put it into Bubble Removing Machine for 10 minutes. Make sure the OCA is bubble free on OLED.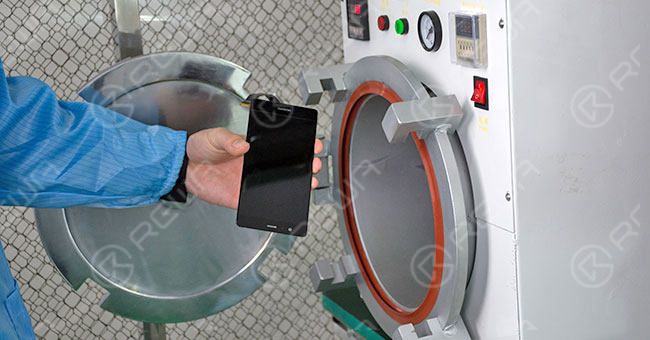 Repaired Screen Testing
Connect the screen to a motherboard and test the display and touch functionality again, both are OK.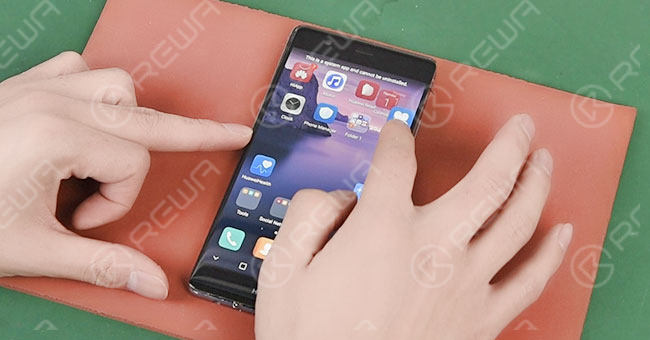 For more details on repairing guide, please go to REWA Youtube channel. REWA provides screen repair services as well as repair training for those in need, such as Samsung Galaxy S7 edge glass replacement . As for LCD refurbish machines, materials, demo videos and technical support, please feel free to contact us via service@rewa.tech or visit the online store at shop.rewa.tech .
Video Tutorial