When your iPhone won't turn on, what can you do? The first step is to find the reason of iPhone won't turn on, there could be any hardware or software issue related to your device. Such as physically damaged or dropped in water or some other reason, and there are many solutions form internet, such as charge your iPhone, restart, Hard restart, use software to fix... for these solutions, you can have a try, but here we will provide a high level and professional solution to fix iPhone won't turn on.
We have released three iPhone devices won't turn on solutions:
iPhone X won't turn on,
If you have any questions, you can go to our Ask forums to ask a question. Next let's introduce How to fix iPhone X won't turn on.
iPhone X, with its super-sized display, latest biometric technology - Face ID, most durable glass, wireless charging and so on, hits the heart of the majority upon its release in October 2017. However perfect it is, it shows malfunctions as time goes by. In the beginning, it has malfunctions of unresponsive touch, stuck screen, and other display issues. Lately, some logic board malfunctions show up. For example, iPhone X won't turn on etc,. If you get to know the structure of iPhone X logic board, you should know iPhone X logic board was folded in half, and the two layers then were soldered together - the upper layer is the main board, and the lower layer is the signal board. Which made our repair much difficult to proceed. Today, we share a repair case of iPhone X won't turn on logic board repair. Let's see which is the hardest part.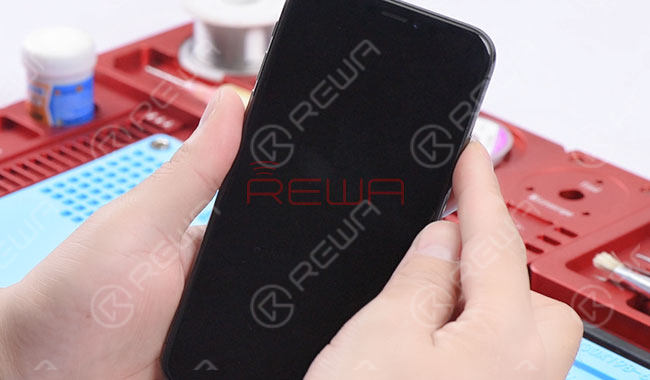 Disassemble
Disassemble the won't turn on iPhone X. Take out the double layer motherboard. Here comes the first difficulty - separate the folded motherboard. which requires severely temperature controlling. Excessively high temperature would damage the components around, but too low temperature cannot separate them. With patience and time, we separate the logic board successfully.
Diagnosis
After the logic board was separated, connect the upper layer with DC Power Supply. The reading current is abnormal. So we locate the fault to the upper layer. To continue our diagnosis, we measure power supply voltage of the upper layer with Multimeter. And find out there is no voltage value on C2771 and C2770. Measure with Multimeter and we can confirm that the inductor L2770 is damaged.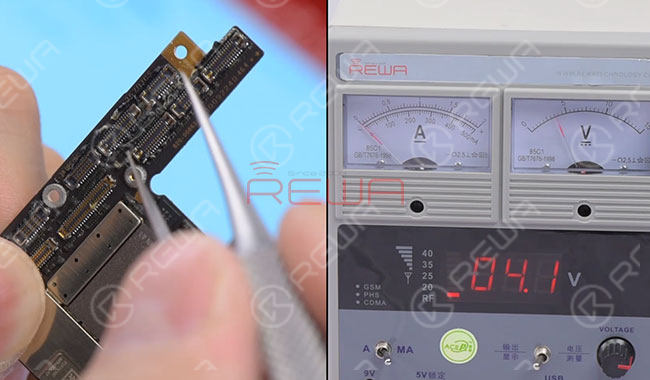 Maintenance & Test
So we need to take down inductor L2770 and replace with a new inductor. Firstly, attach the upper layer to the PCB Holder. And stick High-Temperature Adhesive Tape on components around L2770 for protection. Then re-solder with a new inductor. After cooling down, measure the current value again via connect it with DC Power Supply. The measured current value on the ammeter is normal this time. Fault cleared.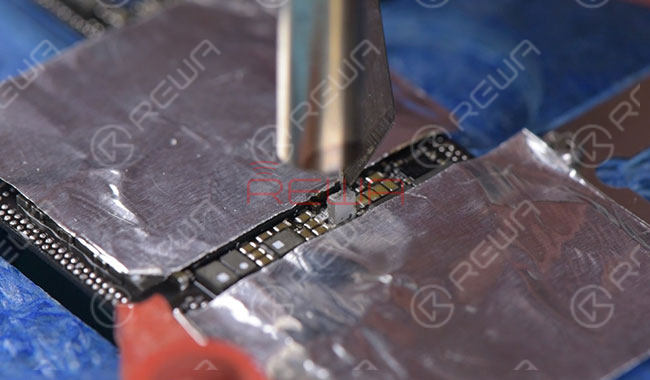 Reassemble
Guess what? Here comes the most difficult part of the repair - to remove tins from the two layers separately. We transfer the direction for 5 times and finally finish the tin removing process. Then another difficult part - to reball the lower layer. We actually made it only at our second attempt. Eventually, we got re-solder the two boards and reassemble the phone, the iPhone X won't turn on the issue was finally solved.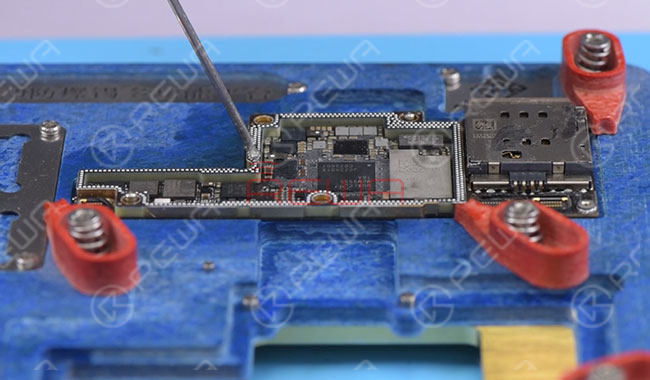 Please refer to the video for more details.
Tool List:
And we have some other cases of iPhone won't turn on: