Apple upgraded its new models of iPhone X/XS/XS Max in an impressive way in several aspects. The most incredible work from an engineering viewpoint is the double-steak logic board. Due to limited internal space, the board is folded in half and soldered together during manufacturing. Thus to make the logic board smaller. However, for repair technicians, the repairability of iPhone X/XS XS Max has also increased correspondingly. Because repair technicians have to separate the upper and lower boards, and reball the lower board. After repairing, then resolder the two layers back together again every time. As we all know, micro soldering is never an easy job. Technicians are required to apply an appropriate temperature. Get the balls in the right position. And be very careful not to damage the components around. It requires lots of practice for one to acquire micro soldering skills. Only professional technicians can manage it.
So today, we'll introduce a repair kit for iPhone X/XS/XS Max. This repair kit includes pre-heating rework station, BGA reballing fixture and low-temperature solder paste. With the help of this REWA selected iPhone X/XS/XS Max repair kit, you can complete iPhone X/XS/XS Max motherboard repair easily and safely without strict handwork requirements. It's a good opportunity to expand your repair business and make more profit.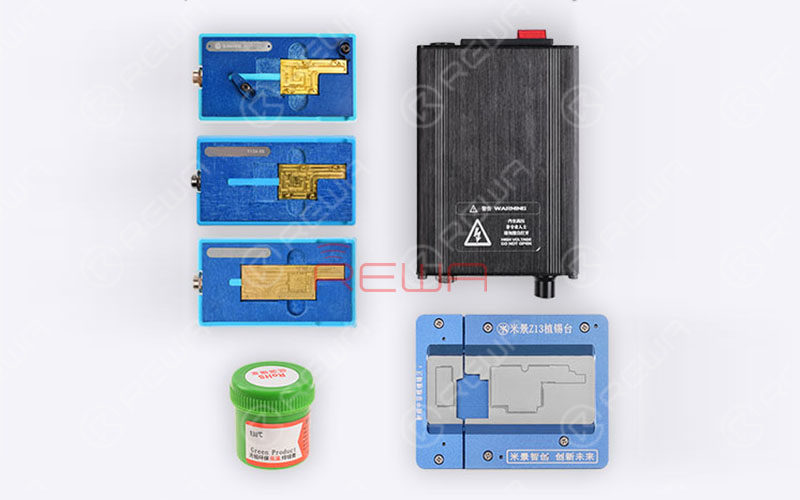 MOTHERBOARD SOLDERING/DESOLDERING REWORK STATION
This pre-heating rework station includes a temperature controller and a heating station. The heating station has 5 models for option. And the heating area in the middle is made of pure copper that can provide even heat. What's more, the station heat only the desoldering area. Which will significantly prevent the components around from pseudo soldering compared to traditional hot air gun separation.

BGA REBALLING FIXTURE
This tool is designed for iPhone X/XS/XS MAX. And for this one, I think all the technicians will love it after using it. It's not only a BGA reballing stencil but also a motherboard fixture. When smearing the solder paste to the middle layer, the station could fix the board firmly in position, which will contribute to precision reballing afterward. Therefore, this fixture will greatly increase the success rate of reballing.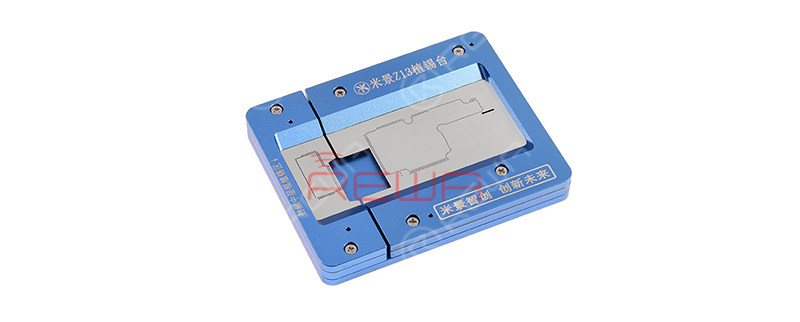 LOW-TEMPERATURE LEAD-FREE SOLDER PASTE
Because of the structural design of a double-layer motherboard, low-temperature solder paste has been applied to the third space PCB. REWA selected 138℃ low-temperature lead-free solder paste to help you complete reballing work of the motherboard safely and efficiently.

Professional tools made for professional repair. Get this repair kit. And say no to all the miserable and tough micro soldering work of iPhone X/XS/XS Max. For more professional cell phone repair tools please go to REWA online store to get.
ORDER LINK:
Motherboard Soldering/Desoldering Rework Station
BGA reballing fixture low-temperature solder paste
REWA screen and logic board repair guides:
iPhone XS Max broken screen repair