Have you checked our newly released about cracked iPhone 7 screen repair tutorial ? It is worth to take a look. Compare to iPhone 7, iPhone 8 and iPhone X look gorgeous, but also make them vulnerable, especially the back glass. The fragile back glass is long reported extremely difficult to repair and may cost you more than expected due to the new design with wireless charging, embed camera and stubborn glue. Have no idea about how to start your repair? Don't be frustrated. After the iPhone X OLED screen glass-only repair guide , REWA here rolls out a new and quick solution for iPhone 8 and iPhone X back glass repair .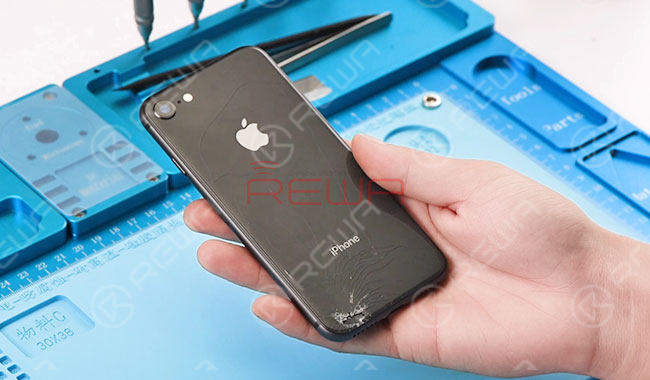 iPhone 8 broken back glass
Damaged Back Glass iPhone 8 back glass is damaged but still comes with normal wireless charging.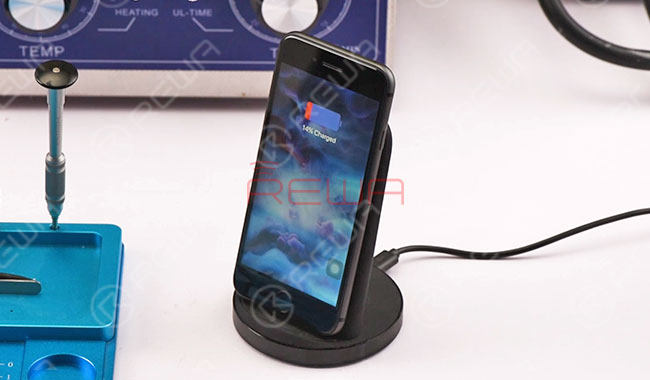 iPhone 8 wireless charging
DisassemblingTake down the display assembly. Remove the screws, rear camera, logic board, louder speaker and taptic engine, then take out the battery and disconnect the charging port flex cable. Remove the wireless charging coil by heating with Hot Air Gun , and disconnect the power switch volume flex cable.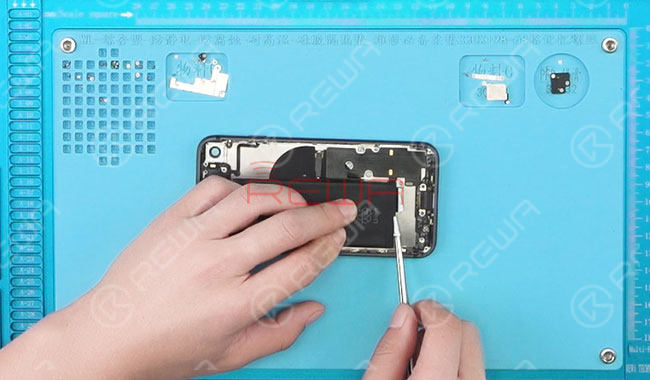 Disassemble the iPhone 8
Back Glass Repairing
Pour adequate dispergator into the container of Ultrasonic Cleaner, then soak the back glass in the container and get the lid on. Set the time of the Ultrasonic Cleaner at 30m , and temperature at 60℃ .
After 30 minutes, take out the glass back. Separate the broken back glass from the middle frame with Pry Sheet . In case the broken glasses hurt your hands, please clean the table and be careful during the separating process.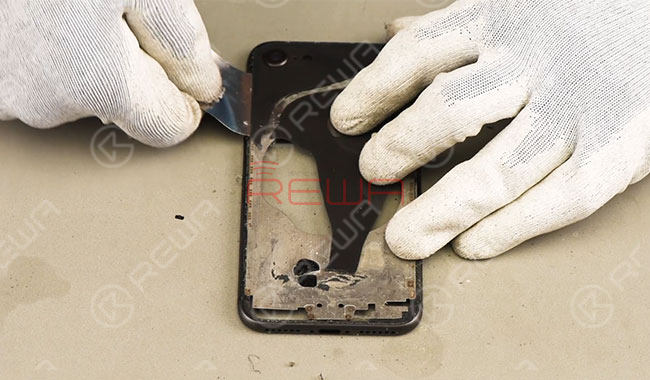 iPhone 8 back glass repair
Remove the glue residue on the middle frame with Razor Blade and clean it with N-hexane. So far back glass separating completed without any injuries on the sides.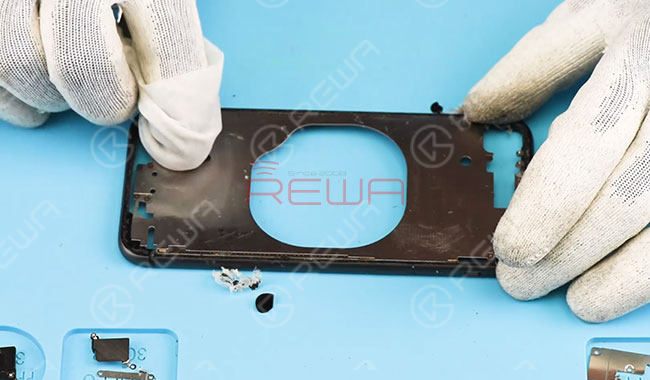 iPhone 8 back glass repair
Apply some glue to the middle frame and spread it evenly. After that, align the rear camera to the right position, then apply pressure and attach the back glass to middle frame tightly. Once done, clean the glue residue.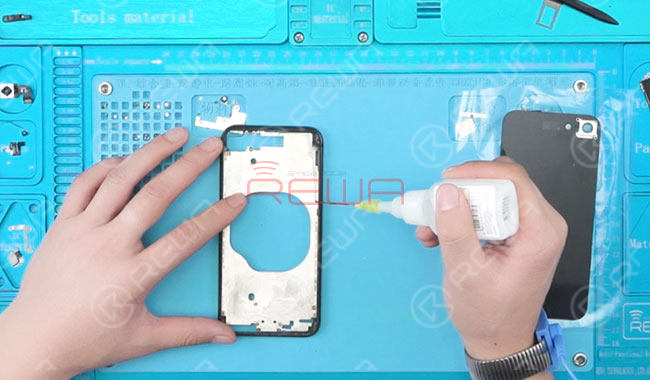 Apply glue on the middle frame
ssemble the phone and test, and the phone runs normally with wireless charging.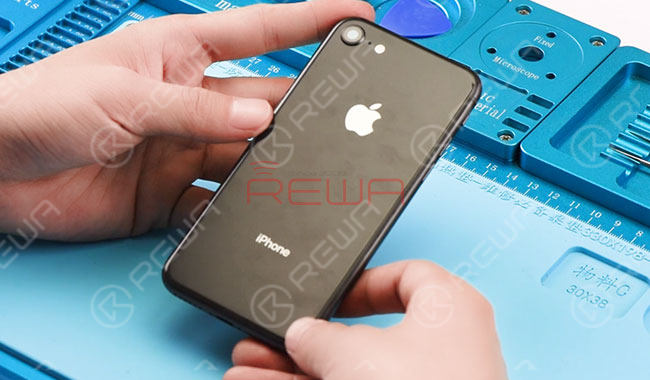 iPhone 8 glass back repair
For more details about
iPhone 8/X Back Glass Repair , please check our video guide.
Now you can order Tools & Parts used in this video on our online shop. Any questions about these replacement parts/tools, or need assistance when placing your order, please contact us at sales@rewatechnology.com and we will help you ASAP. You can also check out our FAQs for the information you need.
Apple iPhone 8 plus Spare Parts
You can also read:
How To Repair iPhone 7 Touch Screen Not Working
iPhone 8/8 Plus/ X Ambient Light Sensor Issues
How To Fix iPhone 8 Stuck on Apple Logo
iPhone 7 Plus Broken Screen Refurbishing