There are mainly three steps for the manufacturing of a battery. Battery cell packaging, protection board trimming and battery assembling. Today we will introduce the battery assembling process of REWA batteries. With different automation equipment applied during the whole core process, the battery assembling process is highly ensured. The application of industry-leading battery automatic tester also achieves multipoint monitoring from raw materials, manufacturing procedure to the finished product. In this way, defective products can be ruled out in time. Follow us and take a closer look at the battery assembling process now!
1.) Warehousing
One temperature-controlled storage warehouse for battery cells, another one storage warehouse for other materials.
2.) Inspecting
Check parameters of the battery cell, soldering techniques of the PCB and run cosmetic inspection of other materials. Ensure the quality of all materials from the source and complete the first task of incoming material control.
3.) Automatic Assembling
As an important procedure that can directly affect the defective rate and stability. The whole procedure is ensured by automation equipment to lower the defective rate and improve battery stability to the most extent.
A. Battery Cell Preparation
With the help of the multi-functional machine battery cell preparation, lug shaping, OVC test and lug cutting are completed to ensure that the lug of the battery can be shaped perfectly.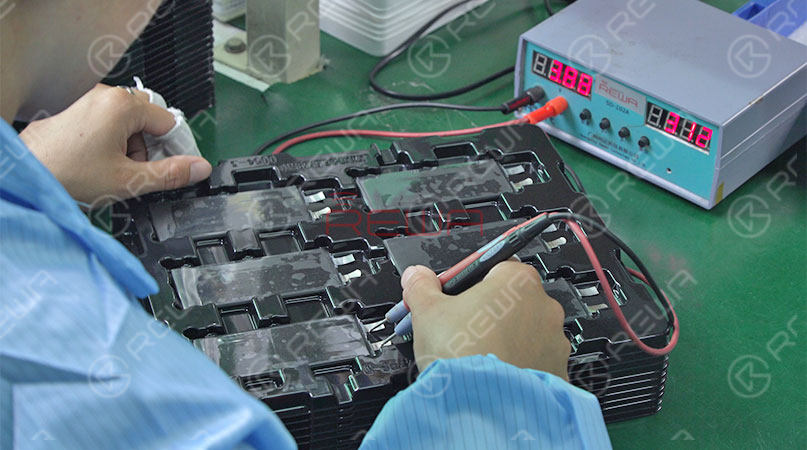 B.Laser Welding
Laser welding is the most important procedure during the assembling process. Weld the protection board with laser precisely can definitely avoid unstable battery quality caused by poor welding.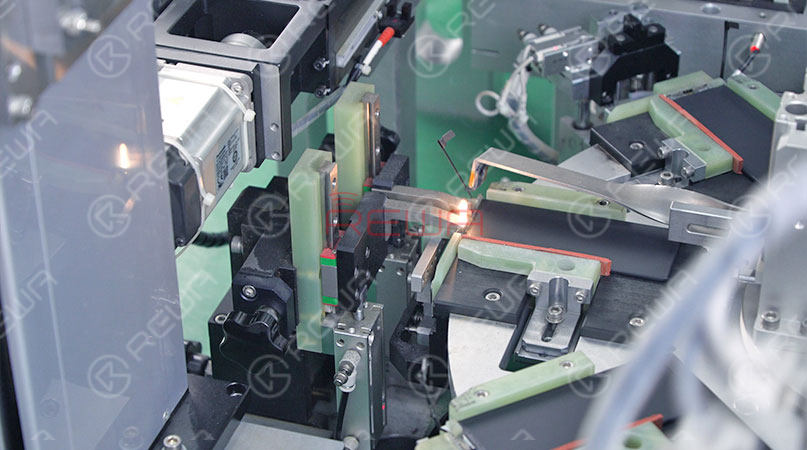 C. Insulating Tape Sticking + L-shaped Nickle Bending + Protection Board Bending
Complete insulating tape sticking, L-shaped Nickle bending and protection board bending with the help of the three-in-one multi-functional machine.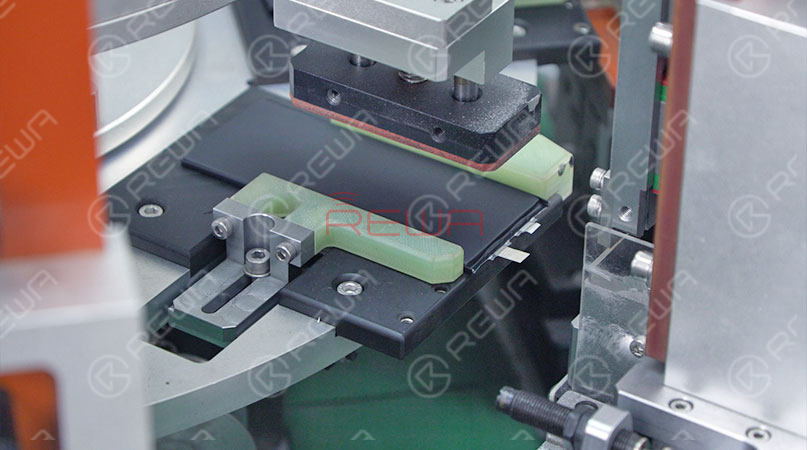 D.Manual FPC Shaping
This step is to stabilize the battery cell and the protection board.
E.Forming Tape Sticking
Complete the forming tape sticking with the specialized machine. Run cosmetic inspection of the semi-finished battery once confirmed, move on to the Logo printing process.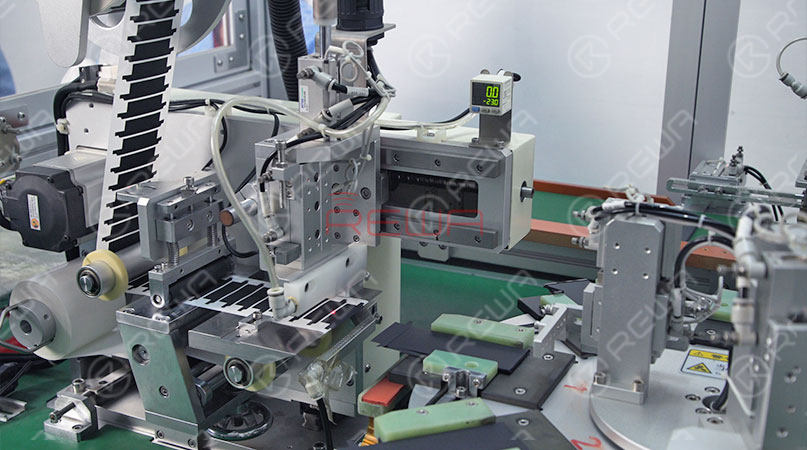 4.) Function Test
Run precise voltage test and internal resistance test on the semi-finished battery. Therefore the functional stability of the battery can be ensured.
5.) Function Test & Cosmetic Inspection
Run function test and cosmetic inspection before shipment. Every single battery you received is qualified and certified.
Conclusion Thanks to the superior battery cell packaging and protection board trimming of the upstream factory and precise automation equipment support of the battery assembling factory, REWA battery has enjoyed a low RMA rate all the time. Cooperating with the strict quality control process, REWA battery has been quality&stability guaranteed to bring you worry-free user experience that shall be your best choice!
REWA certified Replacement Battery for iPhone/iPad/Samsung/Huawei: http://bit.ly/2MpJHwk