The day 7th, Jan. 2019, REWA welcomed a group of people who are enthusiastic about technology. Gathered from different places all around the world, And inspired by the repairing skills of our technicians and students last year(Mostly from our YouTube Channel), They decided to come here in Shenzhen and attend the first phase 10-days REWA iPhone logic board repair training course.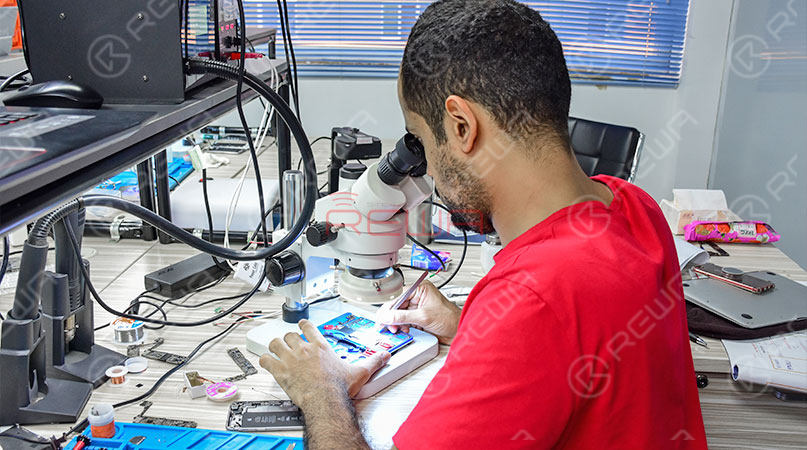 They are wise men submitting to circumstances. Hope they get what they want&need to learn and to be successful in their repairing business after this training.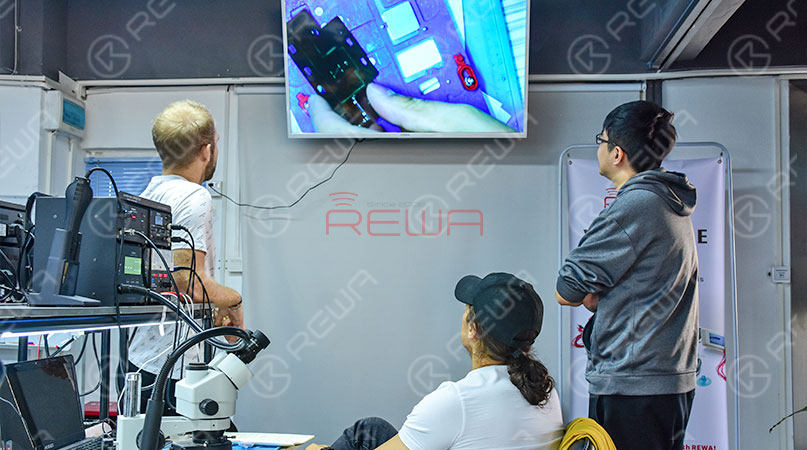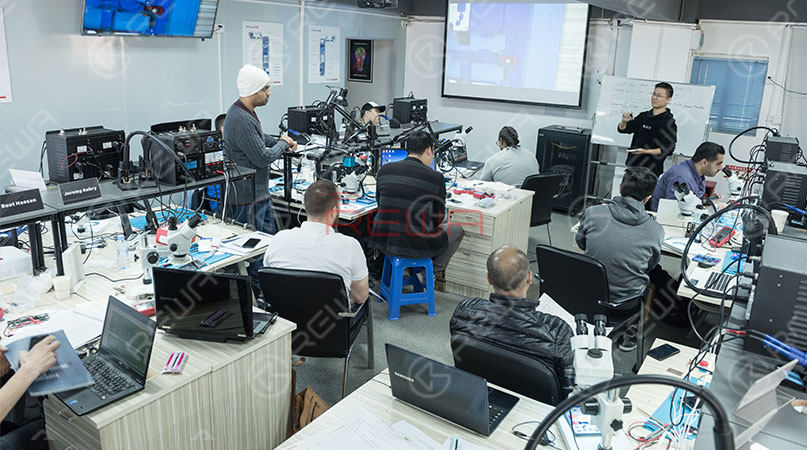 Course schedule of 2019
If you are the one also gets inspired, yet you didn't take to action thus miss the chance for the first semester of 10 days' training course. Don't be panic. REWA has launched a global program for iPhone logic board repair training course in 2019.
The details are as follows.You can choose the time and location for your convenience. Never miss out again.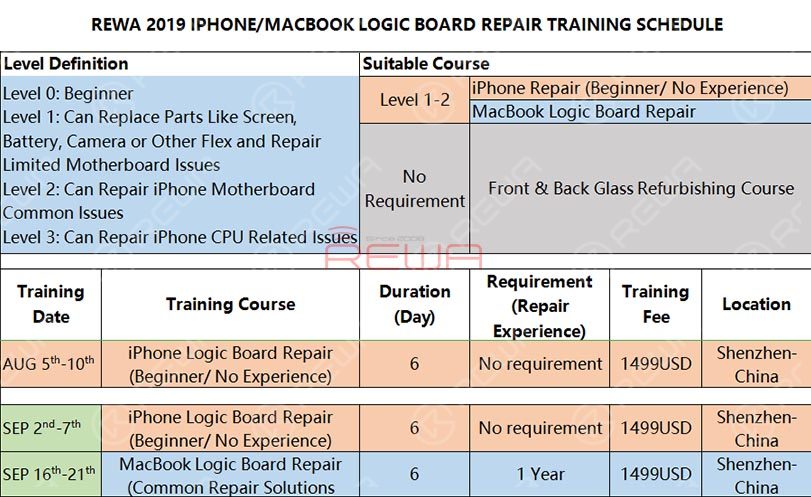 Course content:
REWA iPhone logic board repair training course requires no prerequisite knowledge of logic board repair. Our course content from basic knowledge to advanced troubleshooting. In other words, you will fully understand how electricity works on the logic board circuit. And get to practice your hand-work at the guidance of our chief technician. Hence, you can get back to your business knowing the way to how to troubleshooting as well as the skills of how to exchange a component on the logic board. So as to solve the problem for your customers.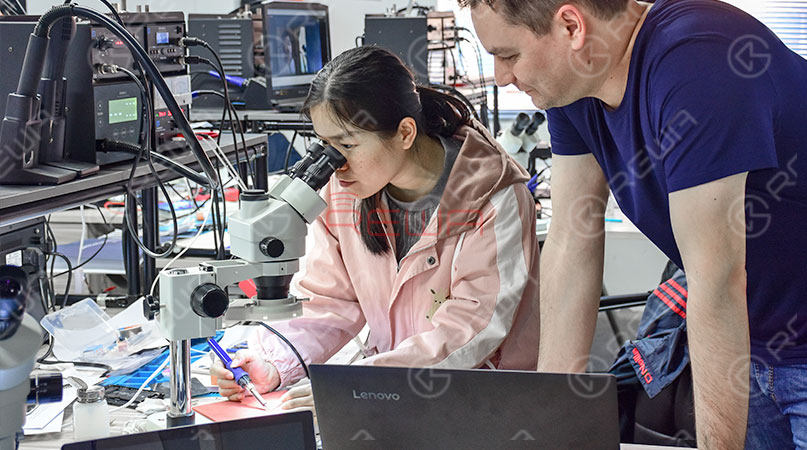 one on one answering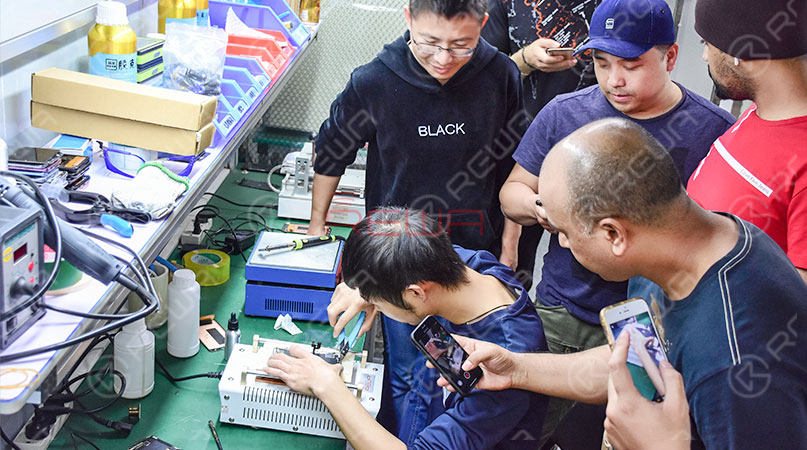 Learning how to refurbish
If you are interested in the detailed course content of each day, please contact us at training@rewatechnology.com.
Enroll REWA Cell Phone Repair Training Course now!
Looking forward to your attendance in the next semester.