Click this link to enroll REWA Offline Cell Phone Repair Training Class .April 13th, 2019, REWA's first overseas iPhone logic board repair offline training class has come to an end in the Czech Republic. Our original plan was to conduct two training sessions in the Czech Republic. However, the registration students of REWA offline board repair course in Czech Republic were beyond our expectation. So we added an extra course session to be held from 8th-13th, April. Congratulations to the graduates! 3.25-3.30: the first-phase of REWA offline iPhone logic board training 4.1-4.6: the second-phase of REWA offline iPhone logic board training 4.8-4.13: the third-phase of REWA offline iPhone logic board training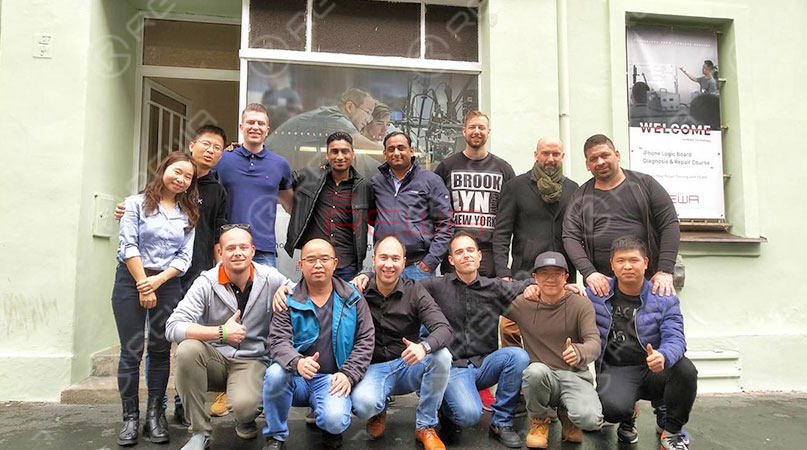 the first-phase of REWA offline iPhone logic board training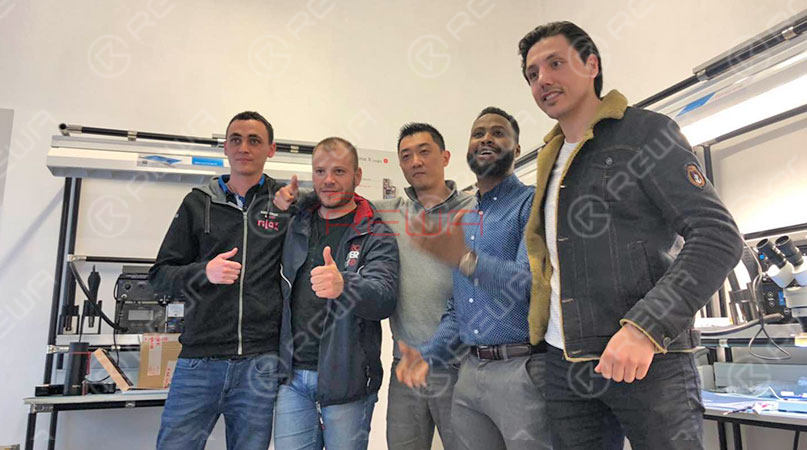 the second-phase of REWA offline iPhone logic board training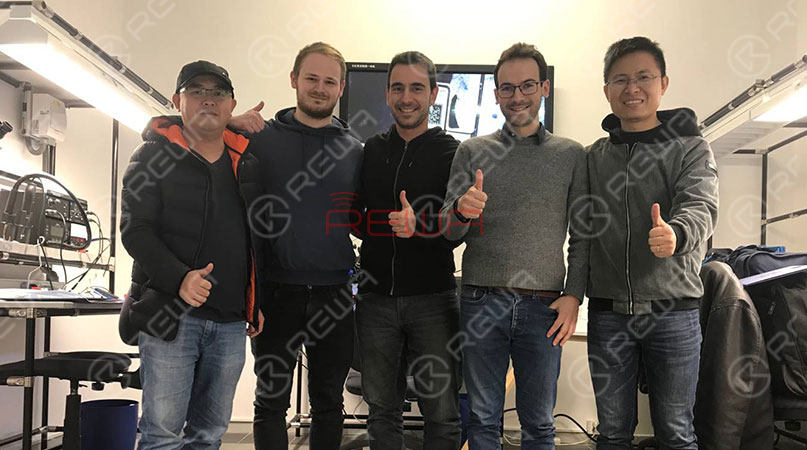 the third-phase of REWA offline iPhone logic board trainingMany of our fans have asked about the overseas offline training course through private messages after our Czech Republic training course came to an end. Don't worry. Here we will give a unified reply. In July, we will hold two offline iPhone Logic Board Repair Courses in Czech. Check it now.

Seats are available, and first come first served. For those who are still hesitating and have not registered yet, we kindly suggest you to check here to know more about REWA offline training course .As it is known to us, REWA repair training class has been held ten times. After all these offline training practices, REWA has formed its own professional, mature and high-quality training system. Our training course includes, but is not limited to iPhone logic board repair course, screen refurbishing course, and MacBook repair training course . With REWA repair training class being reviewed favorably by countless trainees at home and abroad, we have integrated internal and external resources, discarded the dross and kept the finer part and upgraded the original course.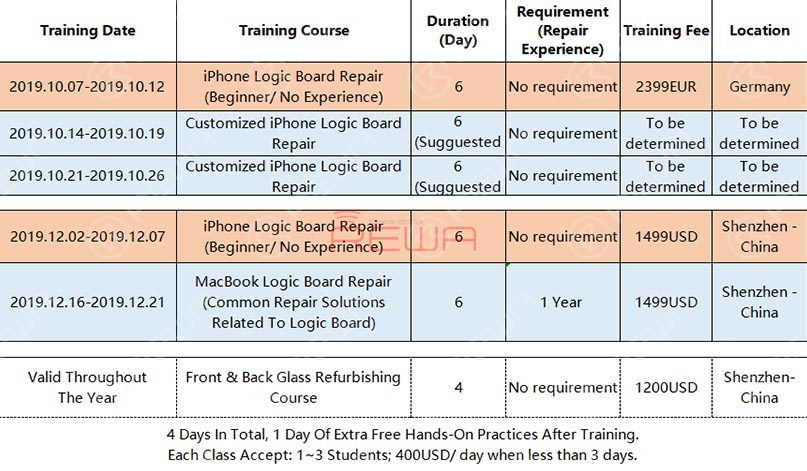 For more info about REWA offline iPhone/MacBook/Screen Refurbishing Course please visit: REWA iPhone repair training . Any questions please contact us: training@rewatechnology.com
PLUS :Thanks for the awesome video shot and edited by Pascal Nyffeler. This is his record of participating in our iPhone logic board repair training in the Czech Republic. We are glad that you have learned something and enjoyed your time at our class. Check what the training course looks like in Pascal's camera. Check REWA iPhone logic board repair guides and screen refurbish to learn more about our repair power.
REWA will be the best choice for you to learn iPhone logic board repair:
iPhone Max Screen Refurbishing With Original Bezel Saved
iPhone X/XS/XS Max Water Damage
iPhone XS/XS Max Broken Screen Glass Only Repair
iPhone X Broken Glass Screen Refurbishing
Fix iTunes Error 4013 on iPhone 7/7 Plus