In mobile phone repair industry, especially logic board repair, repair technicians usually need to power on the logic board for voltage testing during troubleshooting. To get the board powered on, they always need to get it connected with the DC Power Supply. And trigger pin 13 of the battery connector with tweezers. It's a very traditional method that most technicians are still applying. In order to lower the risk of bending pins, and decrease the demands of connecting extra unnecessary parts, we'll introduce a very useful tool - iPower Max Power Supply Cable.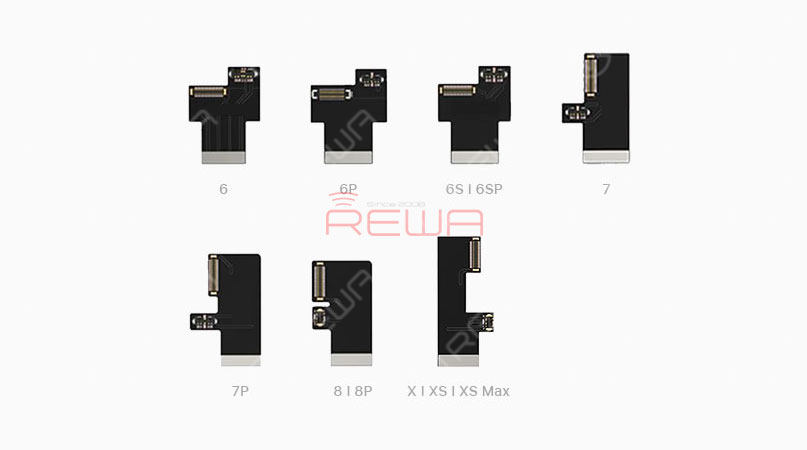 Featured with "one key boot up", this tool will greatly upgrade your quality of work. First of all, this tool works for most iPhone models including iPhone 6, 6 Plus, 6s, 6s Plus, 7, 7 Plus, 8, 8 Plus, X, XS and XS Max.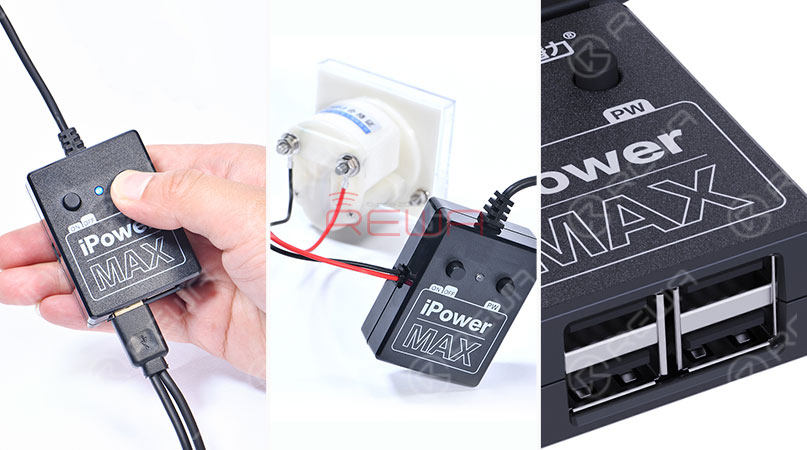 Secondly, it features convenient and efficient operation with only one-click to boot up the logic board.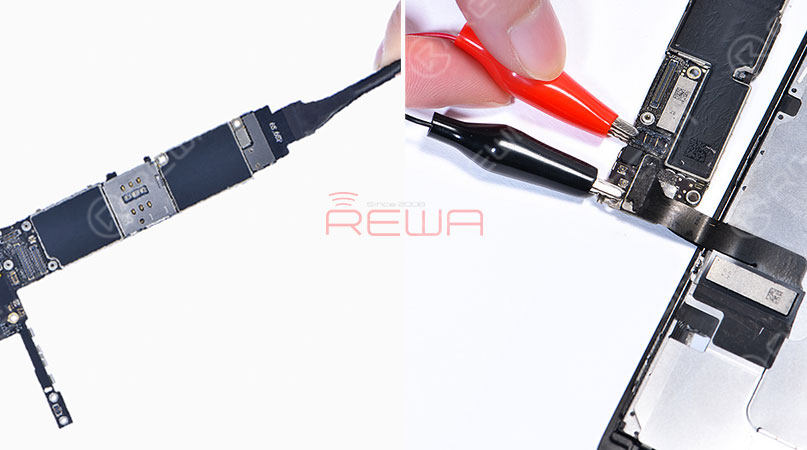 Thirdly, the small box has an external ammeter connection, which ensures instant current monitoring during the repairing process. And its 4 USB interfaces support different phone models for efficient repair.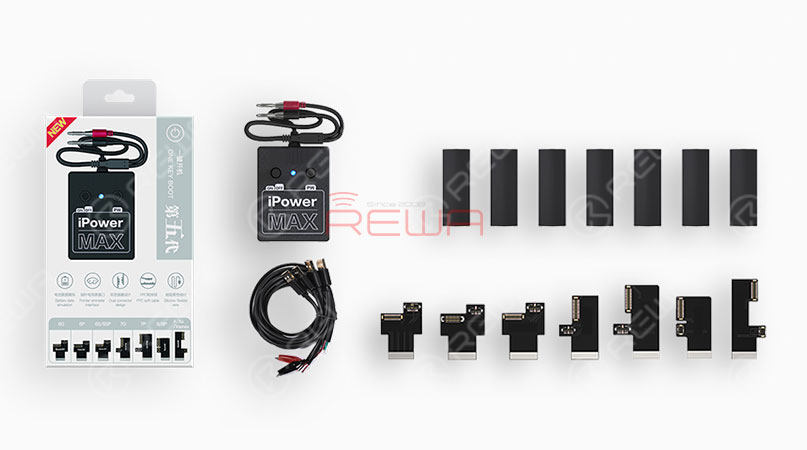 At last, The iPower cable is featured with dual connector design that can avoid interruption of power supply when repairing. And its unique crocodile clip provides power supply for different electronic products.
The iPower Max package includes the power box, cables and FPC connectors. When you get the package, all you need to do is solder the cable onto the FPC connector at the solder joints.
In REWA, everything comes after quality.
Top 5 sale repair tools you need to know:
REWA screen repair or logic board repair guide: