We are going to bring in a newly designed Mobile Phone LCD Refurbishing Machine. For now this new arrival 4 in 1 Vacuum Glass Laminating and Bubble Removing Machine with Automatic Lock Gas is available.
FEATURES
Compared with traditional Glass Laminating Machine, this one features:
1. Push-button start, easy operation
2. 12" laminating area
3. High efficiency
4. All touchscreen
5. No bubbles due to even and stable pressure
6. Smaller volume and lower power dissipation
7. Do not need an extra laminating machine, bubble remover machine, air compressor or vacuum pump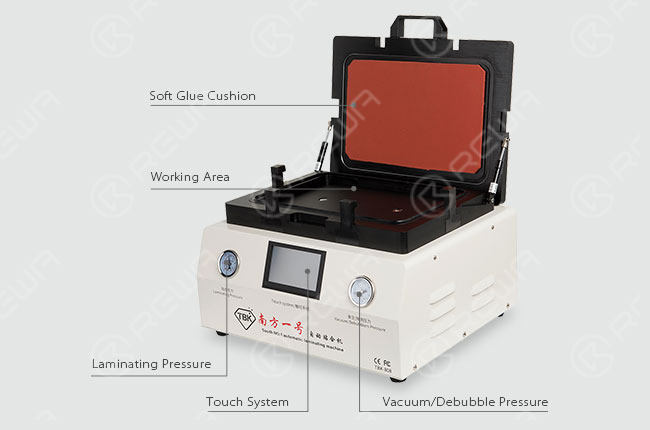 Specifications

OPERATION STEPS
1. Display and touch testing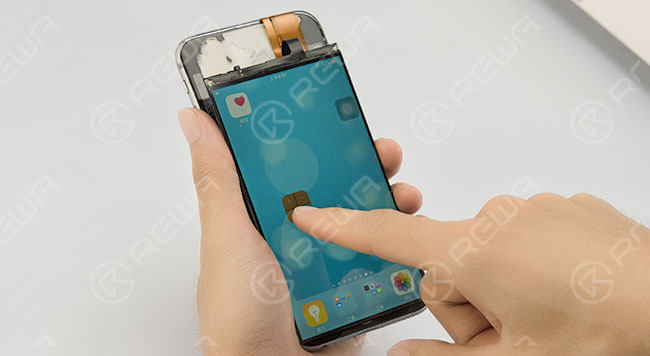 2. Clean the glass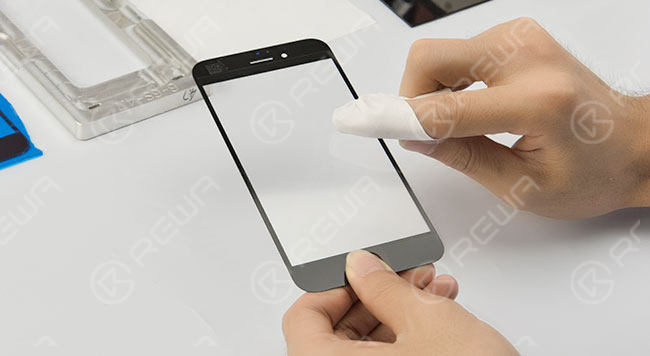 3. Put the LCD into the mold, then align the glass with LCD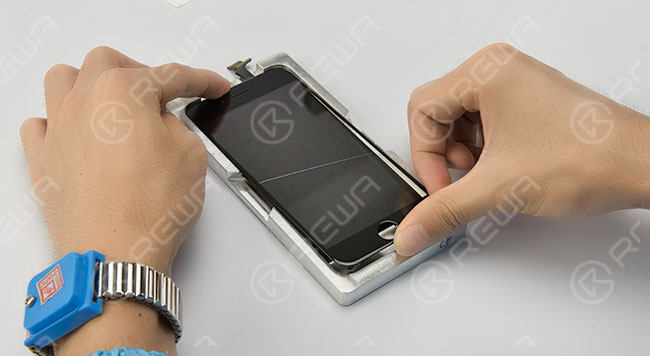 4. Put LCDs into the machine with the glass facing down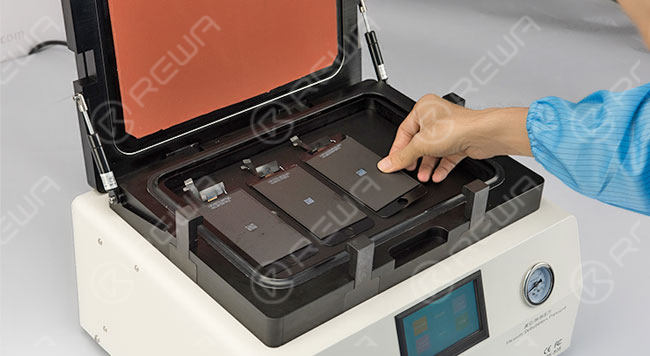 5. Set the parameters and press the start button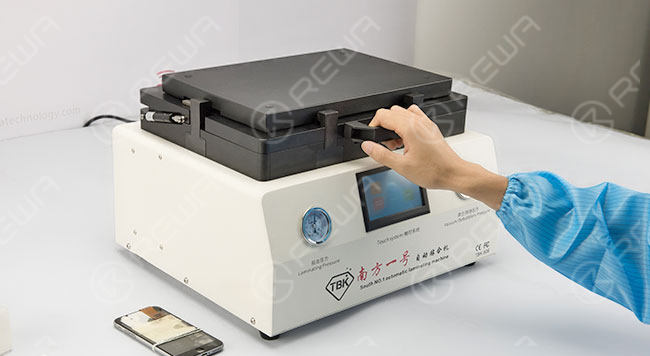 6. Inspect the appearance and test the function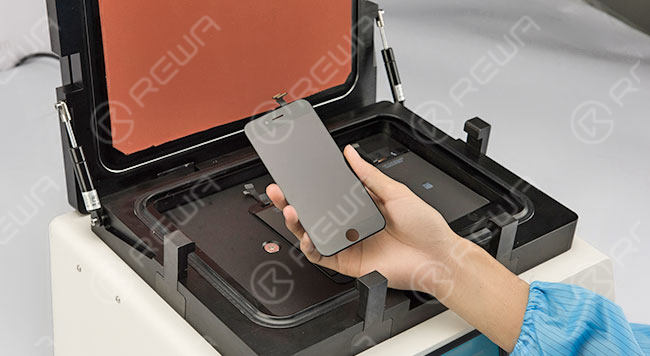 Notes:
A. This cell phone LCD repair machine is suitable to be operated in Dust-free Room whose Working Environment ranges from 20 to 30℃.
B. It is of flat-type laminating pattern with Constant Temperature Heating.
C. No need laminating mold, and appropriate for mobile phone LCDs less than 13 inches in size.
It's a new good option if you are going to do your own mobile phone LCD refurbish or repair business or small or medium volume. And it is also included in two of our "Refurbishing Solutions" which are Primary Solution and Economical Solution. And also this can be a highly cost-effective choice on account of its integration of Air Compressor, Vacuum Pump, LCD Laminating Machine, Bubble Removing Machine together.
REWA Screen Repair: Fix cracked iPhone 7 screen, Samsung Galaxy S7 edge glass replacement, iPhone 7 touch screen not working, iPad Air Touch Screen Partially Unresponsive Repair, iPhone X Screen Refurbishing – Glass Only Repair, iPhone 8 Broken LCD Screen Refurbishing.