Here is the latest news from REWA, iPhone XS Aftermarket Flexible and Rigid Screens are available now! Expecting?
Guess which two? As usual, REWA has got samples right the first time and conducted strict comparison tests. We are happy to share with you the test result.
Rigid OLED
OEM NEW
Flexible OLED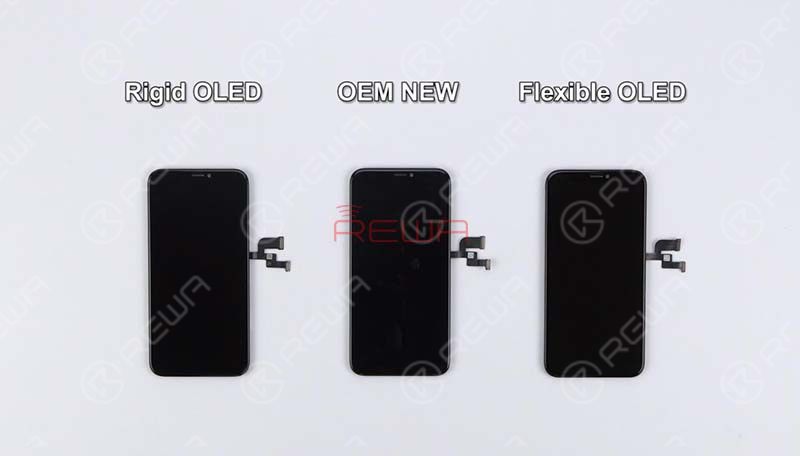 Our comparison tests are mainly divided into Cosmetic Comparison, Structure Comparison, Function Comparison, Display Comparison and Aging & Vibration Comparison.
Let's go Cosmetic Comparison first!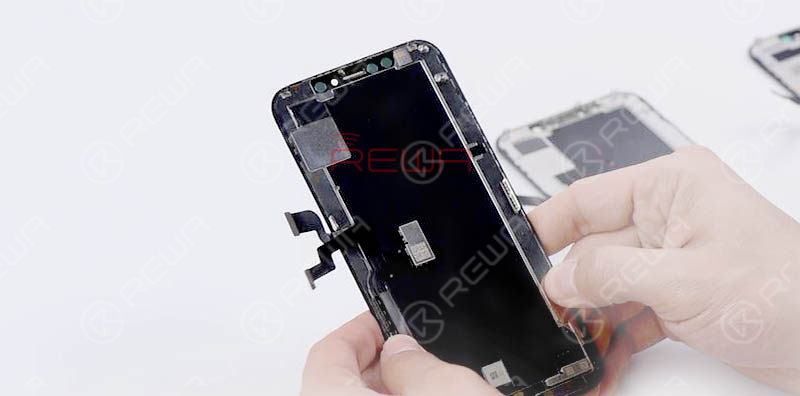 Bezel Adhesion: All fits well. The three differ in terms of color&texture of the display/touch FPC, material of the shield plate on bottom ICs, and the structure of bottom FPC.
Hydrophobic Effect
Water good
Alcohol good
N-hexane good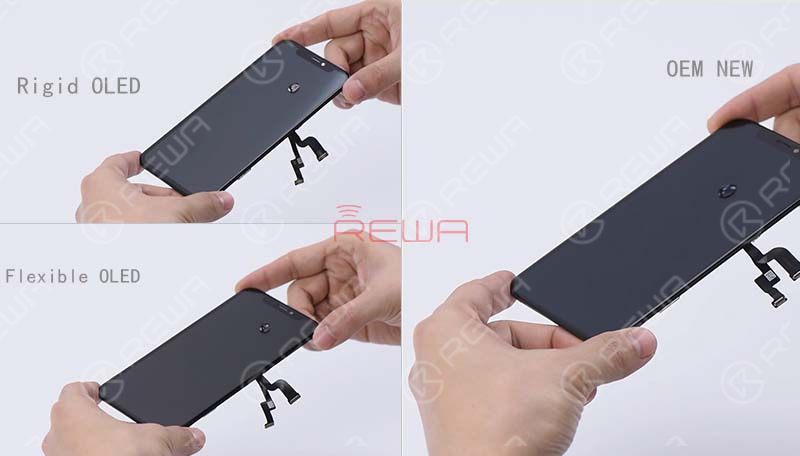 Hydrophobic Effect
The three samples perform perfectly in the hydrophobic effect test.

Then it's the Structure Comparison.
Dimensions
Thickness: Flexible OLED>Rigid OLED=OEM New Length: 141.2±0.1(mm). All normal size. Width: 68.6±0.1(mm). All normal size.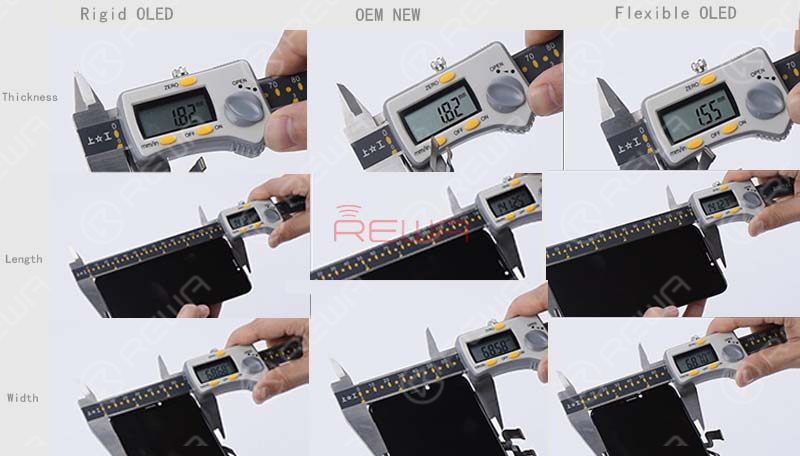 Dimensions
Installation: All screen fits well.

The third part is the Function Comparison. Function Test Normal touch functionality and 3D Touch of the three samples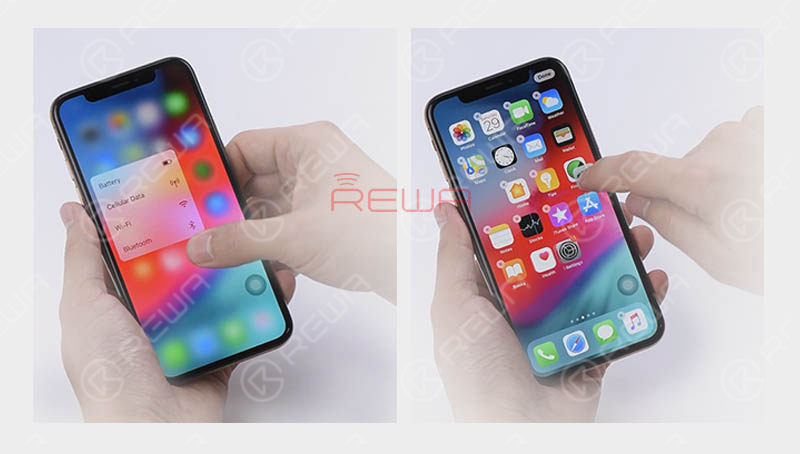 Application
The three samples run smoothly. No frozen screen or unresponsive touch.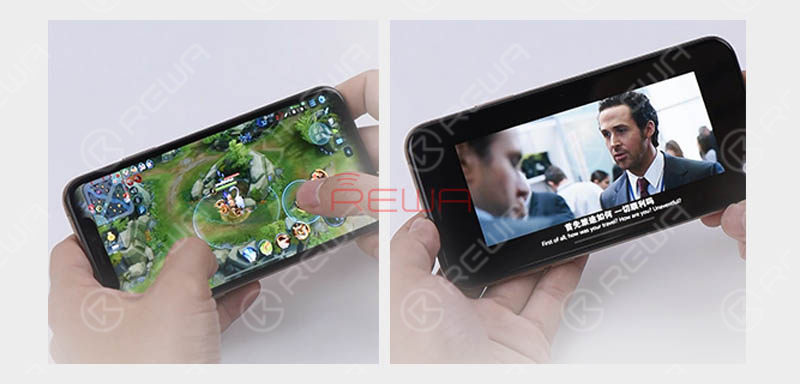 Operating Temperature Test
All going well.
Then let's go to the Display Comparison Process.
Pure Color Screen Performance
Test Result: all perform perfectly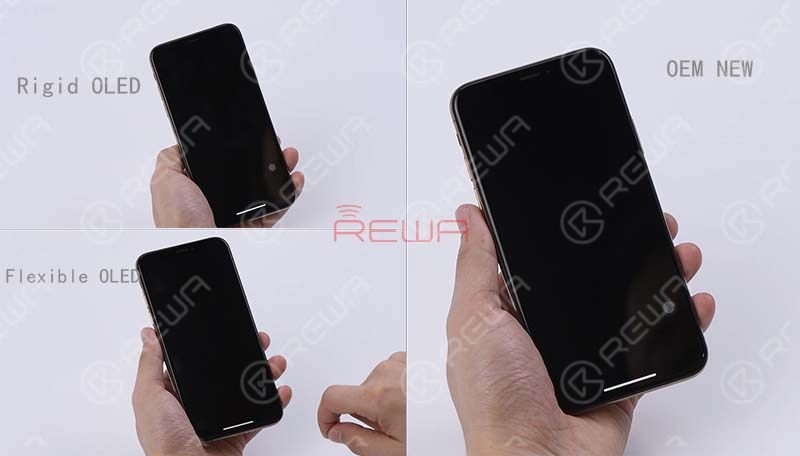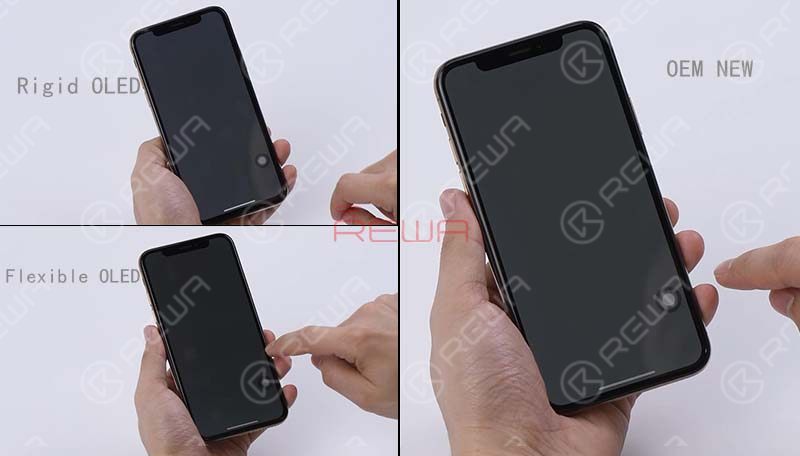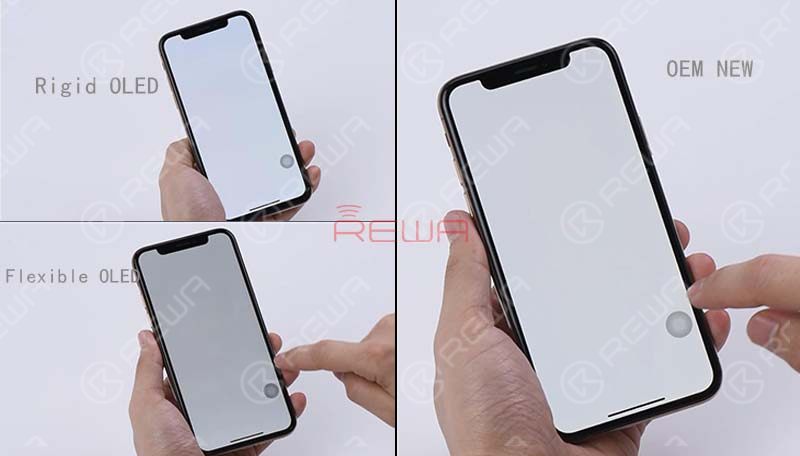 Brightness Test
Test Result: OEM New>Rigid OLED>Flexible OLED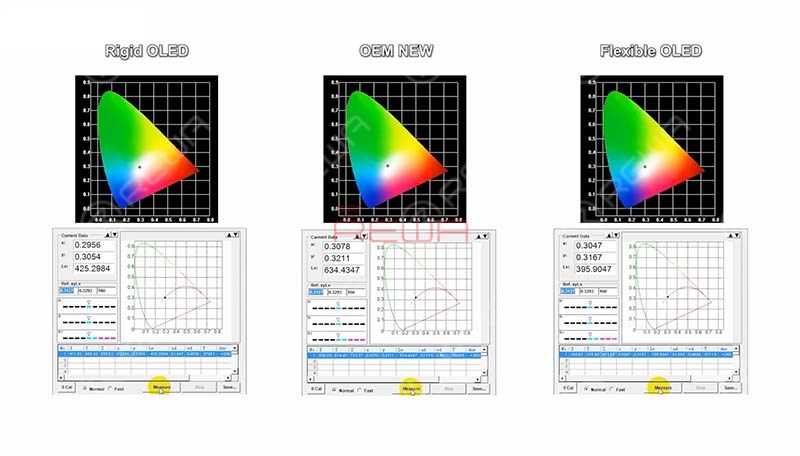 Polarizer Test
Rigid OLED and OEM New perform perfectly.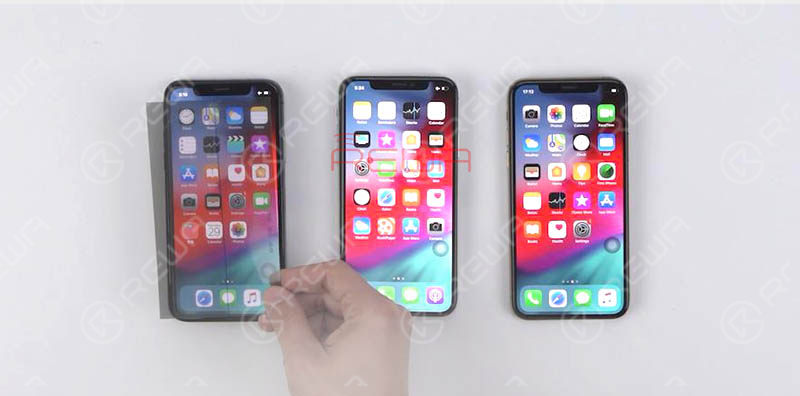 Polarizer Test
Flexible OLED is black when held at a 45-degree angle.

The final is to check the stability of iPhone XS Aftermarket screen via aging and vibration test.
Aging TestStatic Cycle Test
Condition: -20℃/2Hrs, +55℃55%RH/2Hrs, +55℃/4Hrs Test whether the display performs normally or not
Dynamic Test
Condition: +45℃; playing video for 2Hrs Test whether the display performs normally or not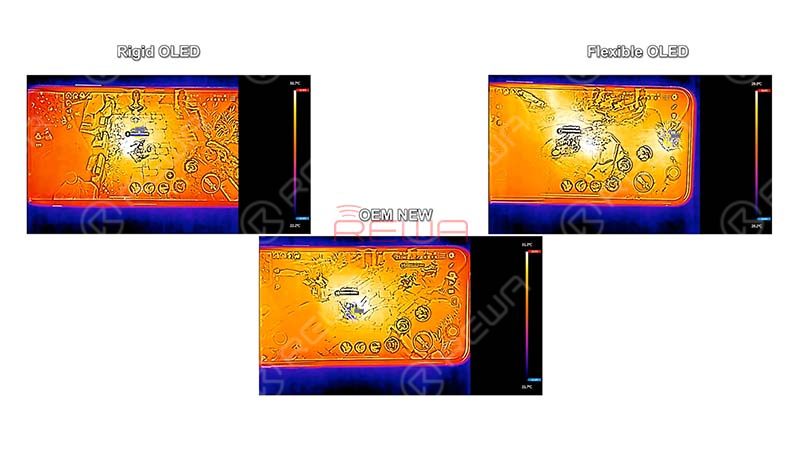 Vibrating Test
Amplitude: 2mm, Frequency: 70HZ, Time:1Hr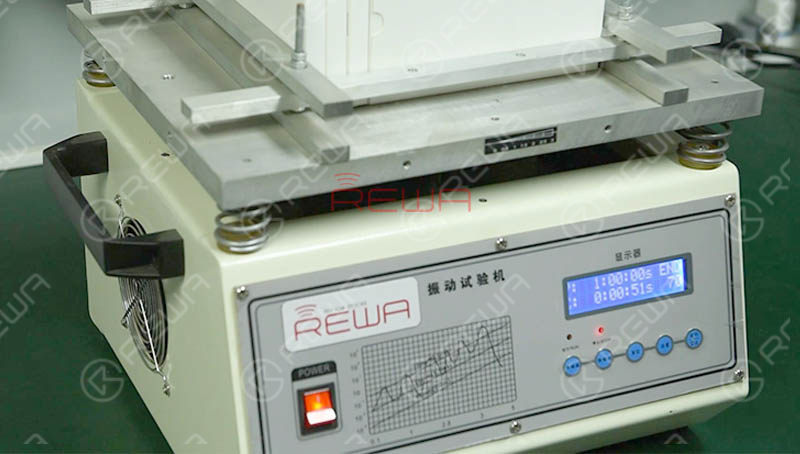 Vibrating Test[/caption] Function Test After Aging Test And Vibrating Test Normal display, touch functionality and 3D Touch of the three samples.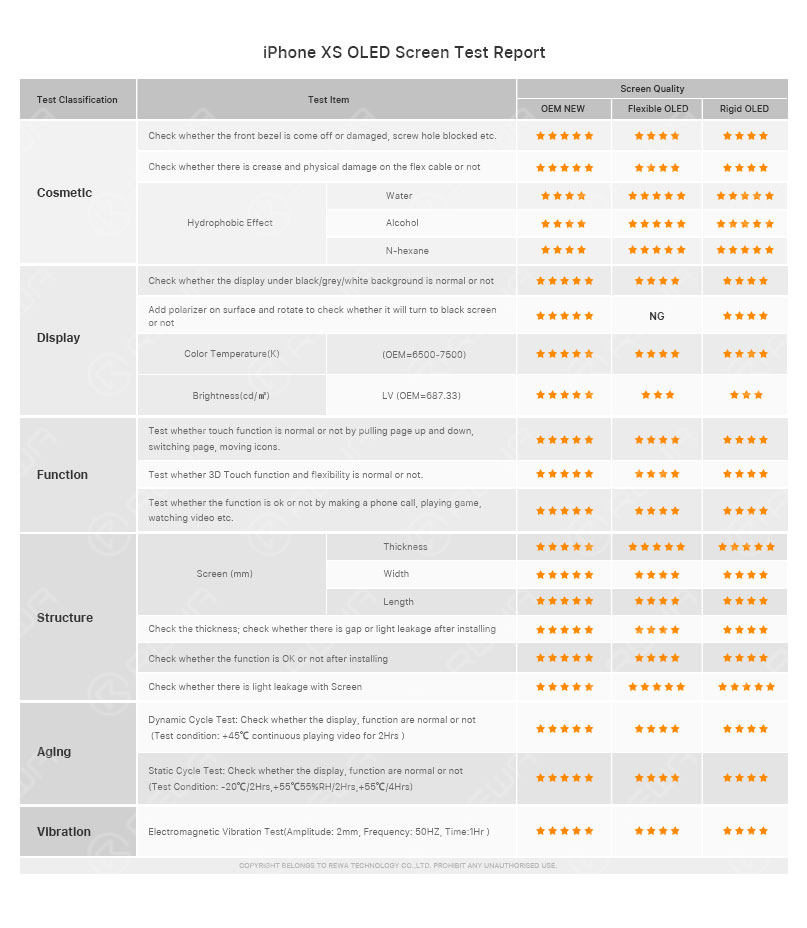 Conclusion
According to the test results of batch samples, both aftermarket rigid OLED screen and aftermarket flexible OLED screen of iPhone XS perform well. There are still small problems with the POL Test(Flexible Screen) and Brightness Test (Rigid Screen), but it doesn't affect the normal use. For more information about iPhone XS aftermarket screens, please contact REWA account managers.
We also have the comparison info of iPhone X Aftermarket screen, check our video for more details.
iPhone X aftermarket screen full tests and comparison.
More on REWA:
iPhone X OLED Screen Total Teardown Analysis
iPhone LCD Screen Sampling Test
iPad Touch Screen Assembly – Something You Must Know
REWA offers the broken screen refurbishing and logic board repair guides, you can check the following to learn more.
iPhone X/XS/XS Max Water Damage Repair
iPhone XS/XS Max Broken Screen Glass Only Repair
iPhone X Touch Screen Not Working