I. Malfunction Display
According to client's description, the iPhone 6s suddenly blacked out during normal using. After rebooted, the touch function and Touch ID failed, no response at all. A few minutes later, the phone blacked out again and it became unable to be booted afterward.The iPhone 6s has some signs of fallen but not very severe, its screen is good and has no damage at all. Some other repair shops have already opened the phone, but the logic board is pretty clear and complete, it has not been repaired yet, nor water damaged signs.
II. Malfunction Diagnose
Next move we need to check how this malfunction comes. Firstly check if the problem is according to display assembly or logic board. Get a good display assembly mounted on the phone and power on. No respond yet, it shows that the problem is related to the logic board.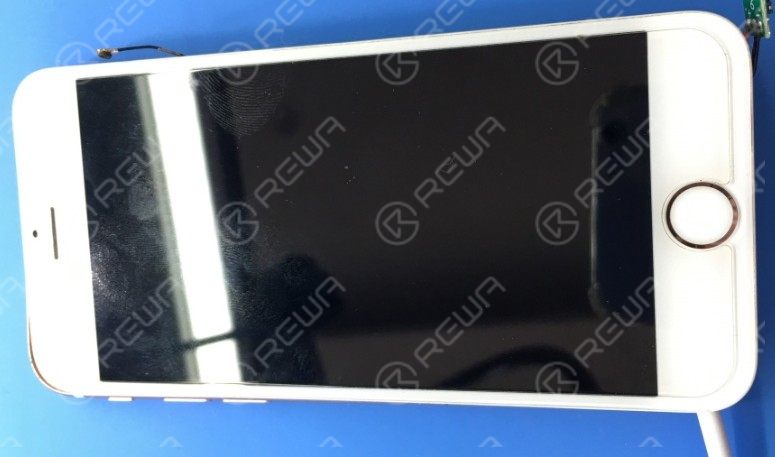 Next, we need to first diagnose what kind of logic board problem is. Connect the logic board with DC Power Supply, no power leakage issue. Power on the iPhone, current jumps to 500mA from 70mA and, back to 250mA and stays still. No image displayed on the screen and in the meanwhile, the phone cannot connect with computer.Then measure the diode value on display connector, compare the measured value with normal value to make sure which rail is abnormal. One pin is abnormal, so we need to check our diagram, and follow the rail to address the problem.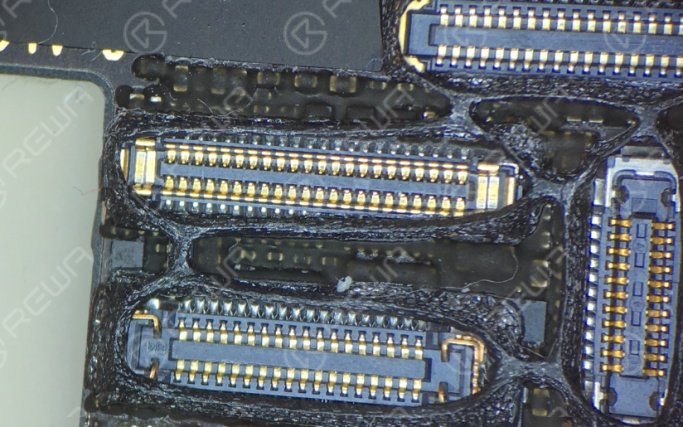 III. Malfunction Repair
According to the diagram, the LCD Display Boost IC is abnormal, it might be damaged or short-circuited. So we need to replace that IC with a new one. Please treat the soldering pad with the iron first, and then clean the residual tin with solder wick. Then solder the new IC in the right direction. After soldering, assemble the phone and test if the malfunction is cleared. We have released a detail tutorials about repair iPhone 6/6s won't turn on.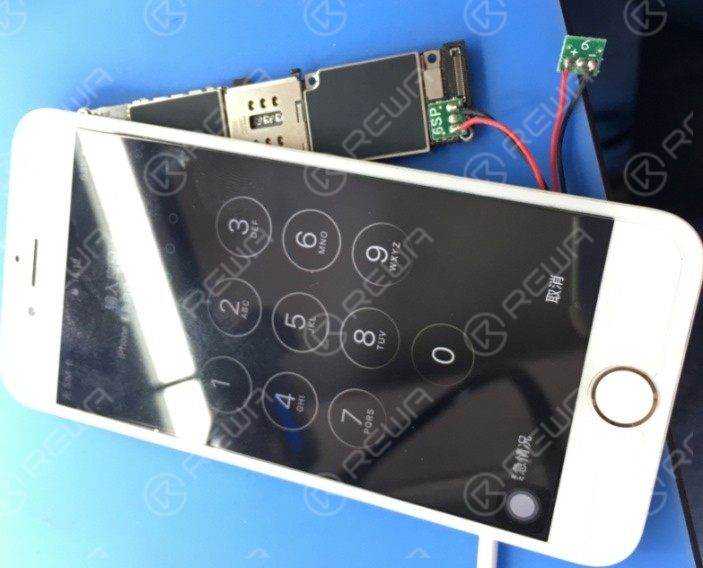 After reading this guide, maybe you have other similar question about other iPhone devices, we have released iPhone 7 won't turn and iPhone X won't turn on repair tutorials, you can go to learn more how to fix iPhone won't turn on!