Recently, a newly developed iPhone Aftermarket screen - Panda screen has appeared in the market with iPhone 6/6s/7/8 models. REWA LAB has carried out a series of tests on our exclusive Panda screen samples. Let's take a look at the test result with iPhone 6s as an example.
COSMETIC INSPECTION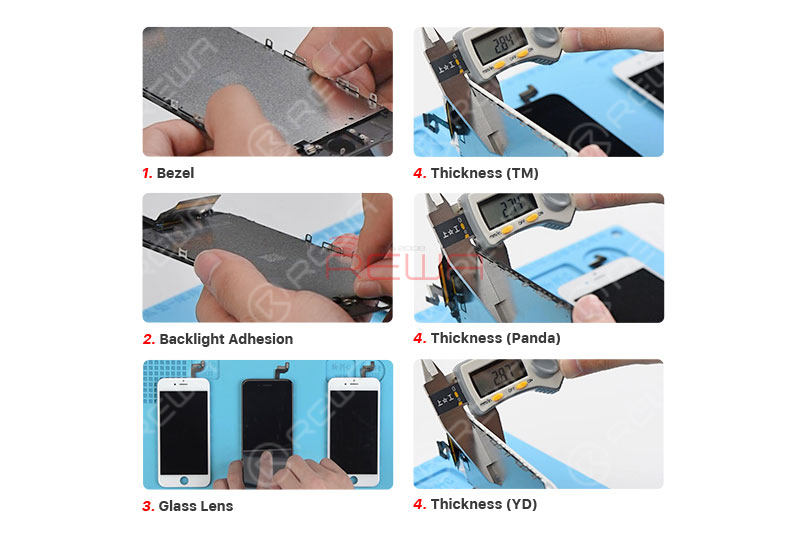 The bezel, glass lens and backlight adhesion are qualified.
The thickness of Panda screen is 2.74mm, which is thinner than the other two screens.
FUNCTION TEST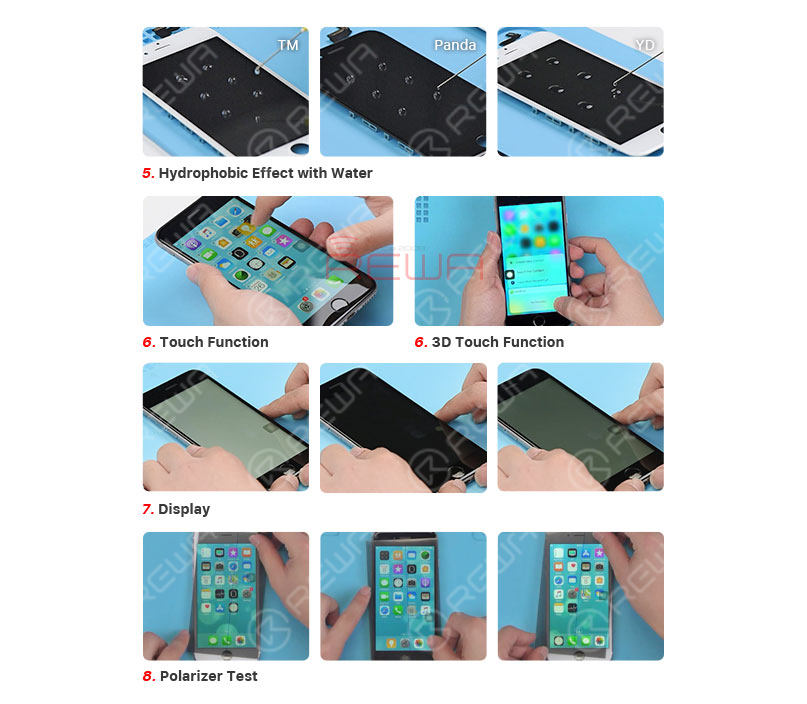 Panda screen has higher hydrophobicity than the other two screens.
It has a stable reaction sensitivity of touch and 3D touch function.
The pure color performance is qualified but some of the Panda screen samples have polarizer problem under POL Film. It is uncertain if it will be improved when it comes to full production or not.
INSTALLATION TEST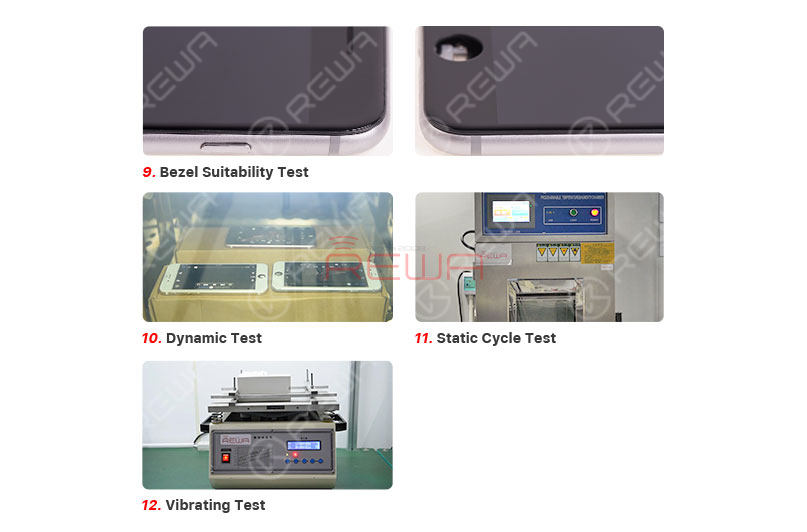 The bezel fits good with no seam.
After 2-hour Dynamic test, 8-hour Static Cycle test, and 1-hour Vibrating test, all the functions performs normally.
The Panda screen samples performed well during the test. Still, as a new product, there lies the uncertainty about its quality. The recommendation, therefore, is for you to get some samples or try with a small quantity if have any interests. Bulk stock is not suggested.
More Panda Screen details or sample needs please contact our account manager.
More details please check the video of First-hand Test on New iPhone Aftermarket Screen - Panda Screen below
You may also like:
Deep Analysis On iPhone X Aftermarket OLED Screen
REWA iPhone Screen & Flex Compatibility Test On iOS 12
Tips for iPhone 6s 6s Plus Screen Replacement
Don't Be fooled by Unclear quality Grades of iPhone Screens
New China Made iPhone In-cell LCD Screen