Have you ever been confused by can't tell iPhone OEM Refurb Screen(Glass-only replaced) and AA Grade Screen(original LCD+original/compatible flex cable assembled by third-party)? Though the two kinds of screens are hard to tell, there are still some details to distinguish them. Now REWA will share with you these tips and help you to get the exact quality of display assemblies you want.
1)Checking QR Code:
OEM Refurb Screen backlight has a unique QR code with exquisite and clear lines.
AA Grade Screen backlight has the same QR code yet with blur and not exquisite lines.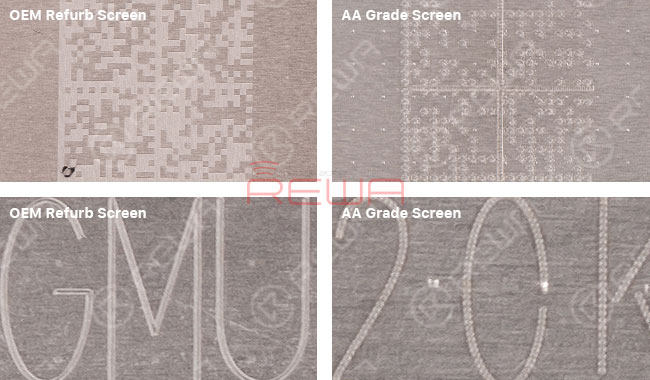 2)Checking ACF Bonding:
OEM Refurb Screen has few UV glues overflowing and the shape of ACF bonding is regular and serrated. Usually, AA Grade Screen has some UV glue overflowing and the shape of ACF bonding is irregular or texture is brighter than OEM Refurb.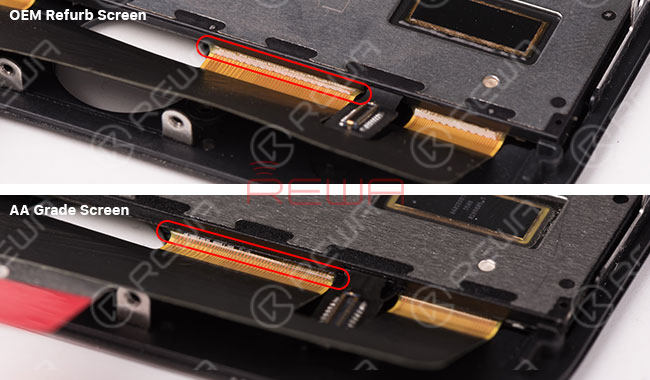 3)Checking OCA residue:
OEM Refurb Screen only replaced the lens, so there is still more or less OCA residue left. AA Grade Screen not only replaced lens but also replaced backlight, so there is no OCA residue left.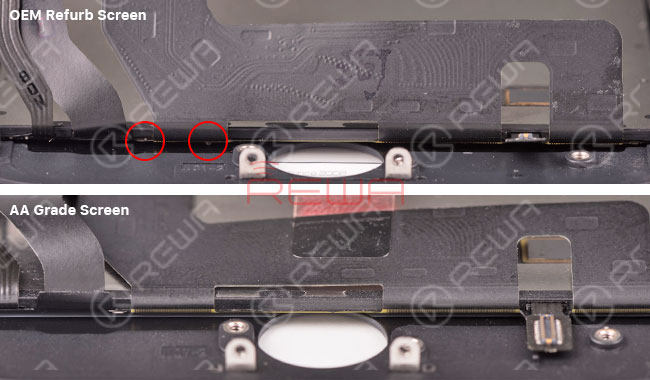 4)Checking the foam sponge:
Normally the foam sponge of OEM Refurb Screen will be retained. The foam sponge of AA Grade Screen will be torn off.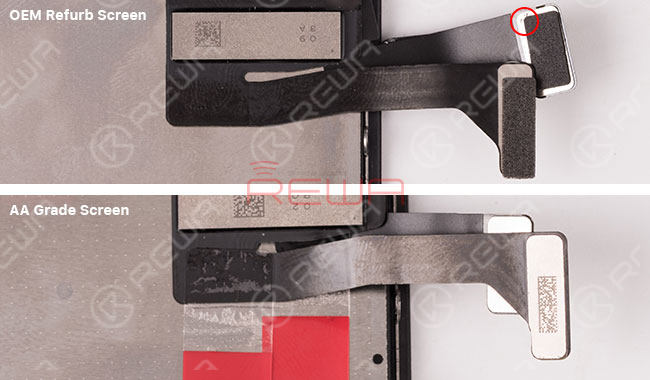 We kindly suggest you combine with these checking points together to distinguish iPhone OEM Refurb Screens and AA Grade Screens.
Please check with these links for REWA services
Chip Level Logic Board Repair Service – For iPhone & iPad
Chip Level MacBook Logic Board Repair Service
REWA Refurbishing Service-Waste to Wealth