When it comes to electronic products like phones, tablets and computers, iPhone & iPad repairs can often be cost-effective alternatives to buying new. However, it's easy for us to spell the word 'repair' while practical repair work can be a real meticulous process. Repair shops spring up with the development of electronics all around the world, in the meantime, malfunction grew to be more and more precise. Repair experts can be professional at some point but they cannot be almighty for all fault caused by the daily updated electronic products. So what to do? It's never too late for you to ask for support and REWA always got a repair solution for you. Our network of repair services are positioned to offer efficient logic board repair and cracked screen repair services for all in need. We want you to boost your business and stand out from others, and we are honored to be there to help.
Advantages of iPhone&iPad Repairs With REWA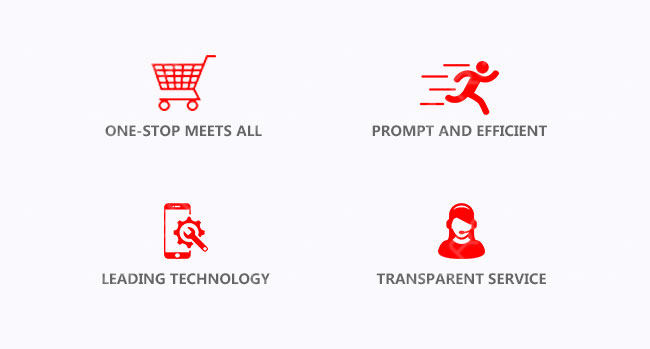 One-stop Meets All
REWA is capable of supplying all of our customer's needs within our services. Whatever your problem, no matter how big or small, our dedicated sales and customer service team will provide a competitive and reliable solution.
Prompt And Efficient
Don't get into a spin with your unsolved problem, REWA offers prompt and efficient service for your emergency. Contact us now to solve your problem quickly and cheaply.
Leading Technology
Faced with a problem your experts may have a question with? Turn to REWA for support. Our experts and engineers are highly skilled and equipped to deal with a broad range of products like iPhone, Samsung, Huawei etc.
Transparent Service
Transparency creates trust! REWA believes that the best approach is to step outside of the business realm and into the human realm. Our customers are kept informed of all information they need from repair process to price details and so on.
How REWA Repair Service Works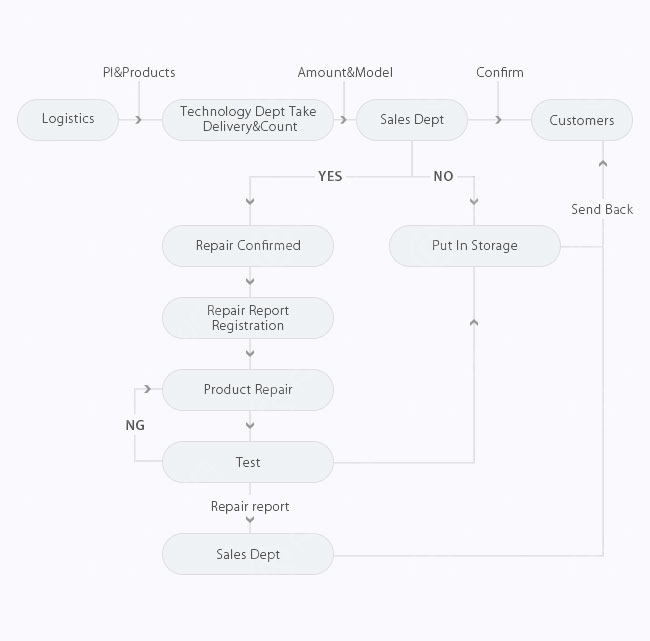 Logic Board Repair Service Includes1.
Camera chip repair: iPhone 6 Camera not working;
2. Touch screen chip repair: iPhone 7 touch screen not working or unresponsive touch;
3. Display chip repair: LCD doesn't display images properly, or it doesn't display at all;
4. Charging chip repair: The device not charging, or you have trouble connecting the device to computer or charger;
5. WiFi chip repair: How to fix wifi on iPhone 6, WiFi can't open, or WiFi cannot be connected, or WiFi has no signals;
6. Speaker chip repair: Can't hear your audio or use your loudspeaker, sound of ear speaker fades in and out, or iPhone 6 no sound at all;
7. Signal chip repair: iPhone 6 No Service Hardware Fix Solution, Can't connect to a cellular network, can't make or receive calls
8. Logic board connector repair: Connectors on logic board damaged
9. Touch ID chip repair: iPhone 7 home button not working, the touch ID flex cable cracked, but the home button is OK
10. Upgrade storage: upgrade your iPhone & iPad storage to 64GB/128GB/256GB, such as How to upgrade iPhone storage;
11. No turning on: iPhone won't turn on, no function; fixed display; restarting; white screen; red screen; blue screen; no display at all;
12. Unlock iPad iCloud: How to unlock iPad air;
13. Fix compass problems
Logic Board Repair Service - Models
Cracked Screen Repair Service - Models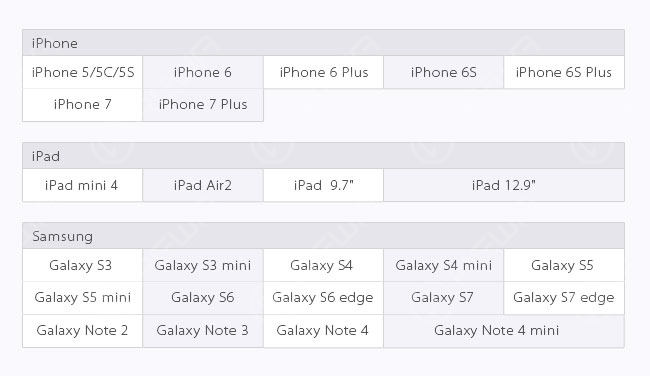 Customer Notification
Here are some details we would like you to know before sending out
1. MOQ: 10PCS
2. The repair process(not including delivery time) typically takes about 7 days.
3. Delivery charges are the responsibility of customers.
4. Mark the malfunctions of each device and record their IMEI before delivery.
5. If locked, please provide the password to your phone so that we can test functionality.
6. If possible, please provide iCloud account and password; Or please delete your iCloud account from your device(We do not repair a device that has no iCloud password). 7. If you require a touch ID repair service, please send the home button assembly together with the logic board.
8. For iPhone storage upgrade, please update your device to the latest IOS operating system.
9. We are unable to repair a device that rust and corrosion on too many components.
10. If you don't accept our test report and decide to give up the repair service. You should bear the return shipping.
11. The repair charge depends on the exact damage and amount of damage to your device. We can only offer you an estimated repair price before repair completed.
Samsung Chip Level Logic Board Repair
MacBook Logic Board Repair Service