So, you have many broken screens left in the storehouse? Just a pity to throw them away or sell them at a low price? Collect all your broken screens, send to REWA and make them re-alive! Check out REWA Broken LCD and OLED Refurbishing Service now.Why Choose Us.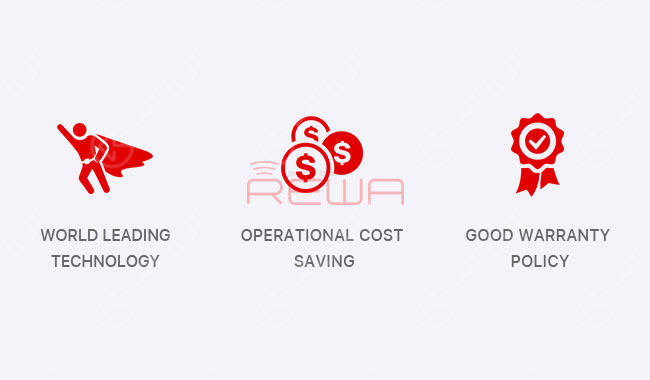 1. We have started refurbishing service for more than 5 years. With the rich experience, we have greatly improved our refurbishing success rate to nearly 100%.
2. Instead of purchasing a new screen, you can get a cheaper screen with the same quality by refurbishing it. Send all broken screens to REWA and let us do the refurbishing work for you to save your time and labor cost.
3. REWA has good warranty policy for all our products. As to refurbished screens with quality problem occur within three months, we can provide a second refurbishing for free or credit for next purchasing.
Related screen refurbishing post:
iPhone 8 Broken LCD Screen Refurbishing
iPhone XS/XS Max Broken Screen Glass Only Repair
Samsung S7 edge glass replacement
For now, we provide refurbishing service for the following models: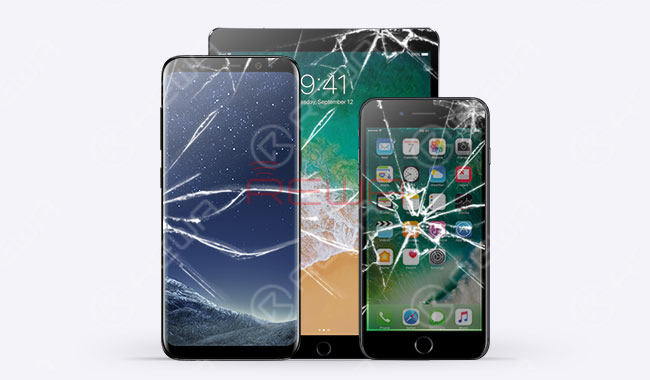 1. iPhone 5 / 5c / 5s / 6 / 6 Plus / 6s / 6s Plus / 7 / 7 Plus / 8 / 8 Plus / X
2. iPad mini 4 / Air 2 / 9.7 / 12.9
3. Galaxy S III / S III Mini / S4 / S4 Mini / S5 / S5 Mini / S6(G920) / S6 edge(G925) / S6 edge+(G928) / S7(G930) / S7 edge(G935) / S8(G950) / S8 edge(G955) / Note 1 / Note 2 / Note 3 / Note 4 / Note 4 Mini / Note 4 edge(N915) / Note 5
Notice
1. If the backlight of broken screen need to be replaced because of damages like water damage, deformation, light leakage, dust damage or other backlight defects, the backlight replacement shall be charged accordingly. The same goes for middle frame replacing of Samsung.
2. Broken screens with damaged display and touch function are unworthy of refurbishing.
How REWA Refurbishing Service Works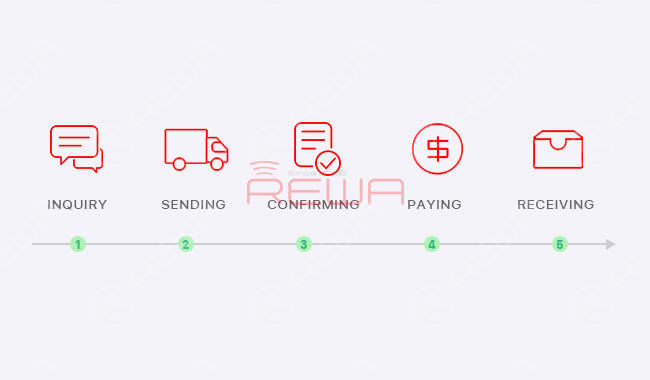 Inquiry
-Contact our sales and describe the problems to get the preliminary quoted price
-We will assist you on the broken screen test, package and logistics
Sending
-Send off your broken screens
-Please send REWA sales your e-packing list, the picture of package and tracking number
Confirming
-Confirm the quantity of broken screens need to be refurbished
-After the broken screen test, we will issue a Testing Report
-Once the testing report has been confirmed by the client, we will then get started with refurbishing process
Paying
-Confirm the quantity of refurbished screens, backlights and middle frames that has been replaced
-We will send PI to you and get started with repair once payment is completed
Receiving
-For broken screens unworthy of refurbishing or screens with unsuccessful refurbishing, we will confirm if you want them back. If YES, you should bear the return shipping.
-We will send back the package after payment has been confirmed
After-sale Service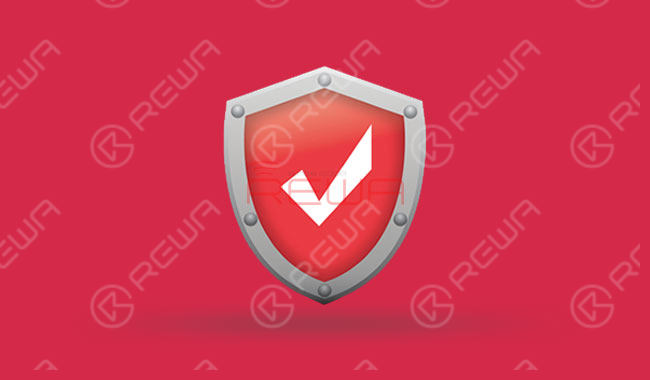 All refurbished screens are covered by a 3-month warranty. For some individual cases, we will negotiate with you immediately.
The warranty does not cover the following situations:
1. Damages due to personal error (improper installing) and environmental changing (high pressure, lighting stroke, water damage and so on).
2. Damage of warranty label.
Customer Notification
Here are some details we would like you to know before delivery
1. The refurbishing process(not including delivery time) typically takes about 3-7 days(10–100 PCS).If the quantity of logic board you sent is more than 100 PCS, then you need to negotiate with us about the refurbishing time.
2. The client shall bear the freight to China.
3. The client needs to bear the risk of failure in the refurbishing.
4. The client needs to fully test broken screens before sending off. For broken screens with damaged display and touch function that are unworthy of refurbishing, we will confirm if you want them back. If YES, you should bear the return shipping.
Related Post
Chip Level Logic Board Repair Service – For iPhone & iPad