As many fans on YouTube/Facebook complain about the terrible experience on our old website (Actually it's not that terrible.), we've launched a whole new website to save you time shopping and make you get better shopping experience.
Open shop.rewa.tech. We've updated the REWA LOGO at the top corner. As the slogan says - Power your repair business, REWA new shopping site is born for power your repair business. We upload only carefully selected products with high quality assurance and competitive prices. So as to save your time for comparing the price and function of a product.
Looking down, it's the search bar for product searching. Entering the keywords of the products you need and clicking the search icon, You will get the search results in seconds. If there's any item you didn't get any result, please scroll down to the bottom corner. Click "contact us" for help. The online customer service operator is always ready for help. If the customer service is not online, you are supposed to leave us a message. We'll reply you as soon as we get back.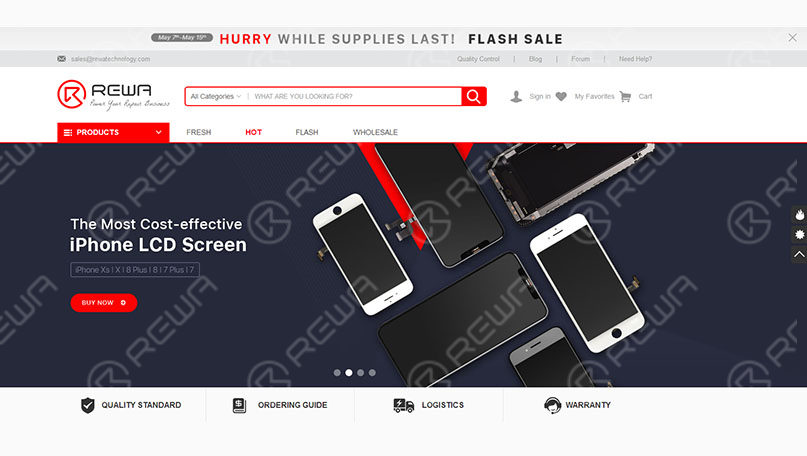 Next, the navigation bar is designed to make it easier for you to find the products you need. Besides the catalogue, there are Fresh, HOT and Flash sections. Make sure to check those sections for new items, hot-sale products and on-sale parts. Especially the flash sections, they are all cost-effective choices.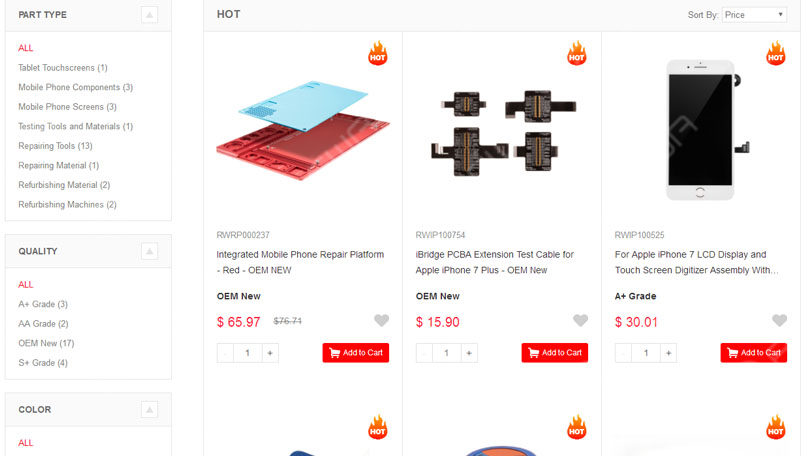 Updated advantages
1. Real-time price displayed 2. Product introduction/operation video 3. Order online directly 4. Online customer service available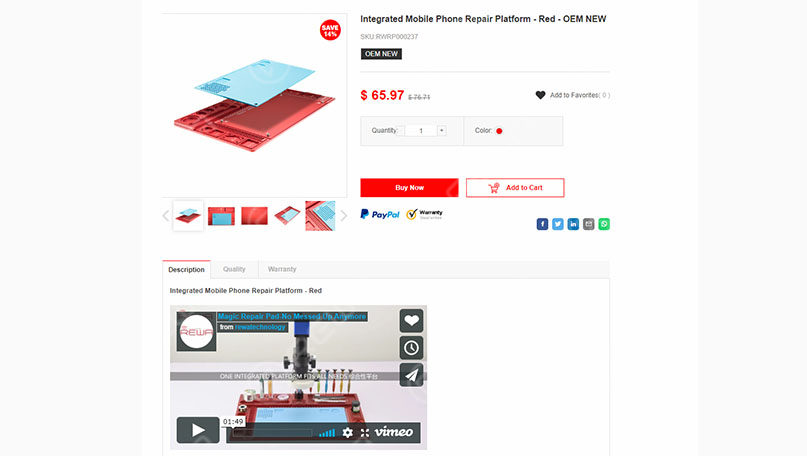 Hope you have a good experience shopping on shop.rewa.tech. If any problem or suggestion, please leave us a message. Any feedbacks are welcomed.
REWA Services:
Wholesale/retail cell phone repair parts
REWA cell phone repair training
iPhone data recovery from dead iPhone
Chip level motherboard repair solution