At the end of REWA offline iPhone logic board repair training course - the third phase, REWA welcomed the visit of Korea journalist NOH KYUNG MOK from The Korea Economic Daily - a leading and most widely read and subscribed economic newspaper for workers and university students in South Korea.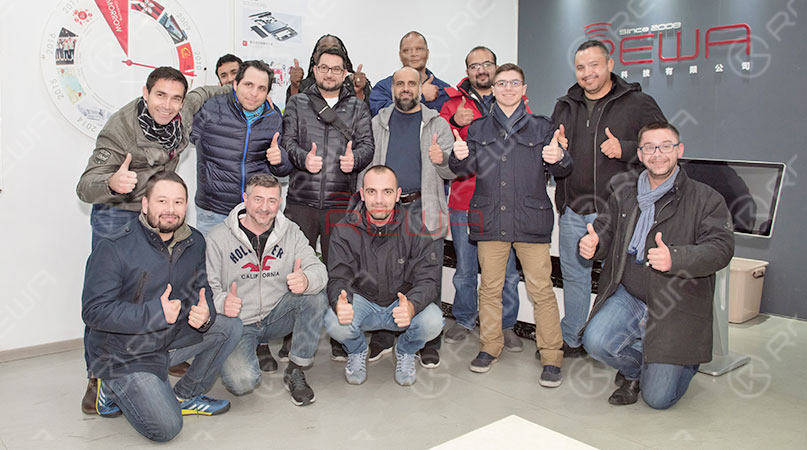 On 3rd, September 2018, NOH KYUNG MOK arrived at REWA early. After being warmly welcomed, his interview begins soon. His visit was aimed at the mobile phone repair industry at Shenzhen China, and got to know more about the electronics marketplace - Huaqiangbei.
Shenzhen is known as the Chinese electronics marketplace over the last few decades, especially Huaqiangbei. It is a place that was regarded as one of the largest and fastest growing hubs of electronics manufacturing and trading in the world. It is even nicknamed "China's Silicon Valley". And when it comes to phone repair training course, REWA TEAM caught their eyes.
The first part of this visit, he had an interview with REWA technical department focusing on the topic of mobile phone repair training. According to the conversations, we also get to the know the current situation of mobile phone repair industrial in Korea.
The repair time and repair cost there are triple or even quadruple those of Shenzhen. And there is no mobile phone repair training course available, which impede the development of this industry further. Therefore, they want to make their repair engineers know more about the new ecosystem of mobile phone repair here in Shenzhen.
And introduce logic board repair training course contents, the backgrounds and future development of REWA students to their readers.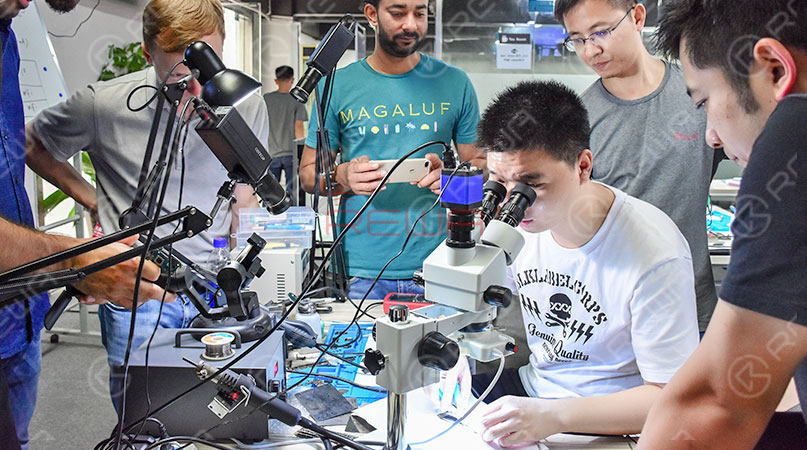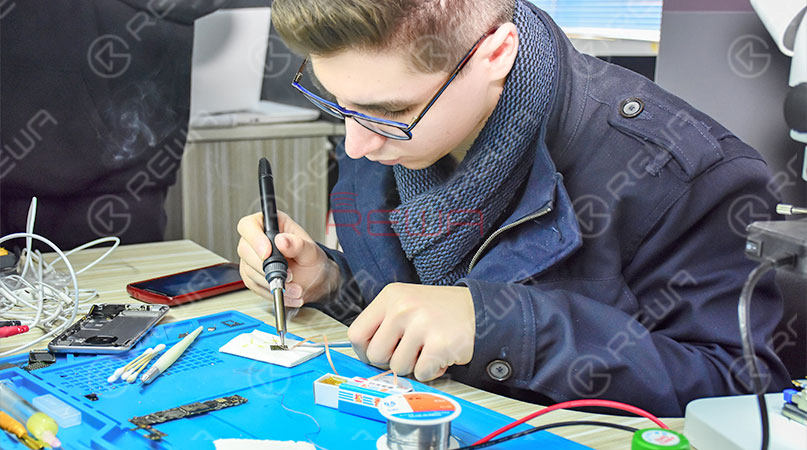 The second part, accompanied with REWA technicians, NOH KYUNG MOK headed for Huaqiangbei to see what the market really looks like. And to check how it works as the biggest phone repair industry marketplace. REWA Hereby thanks again for the visit of The Korea Economic Daily and NOH KYUNG MOK. And hope a breakthrough would be made in mobile phone repair industry in Korea with your efforts.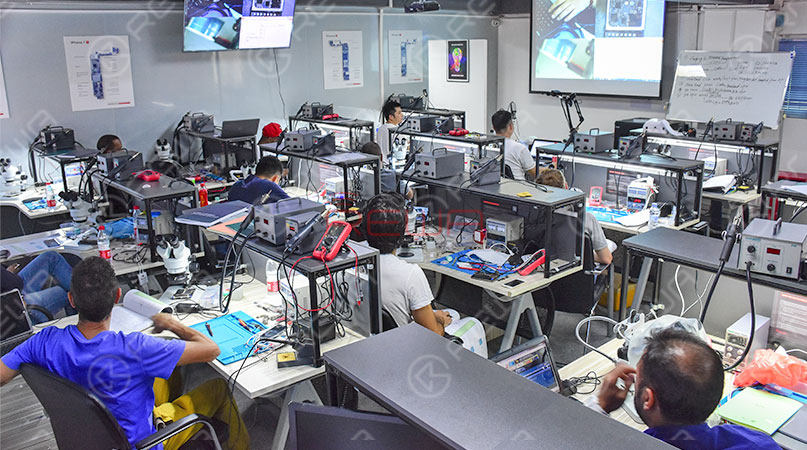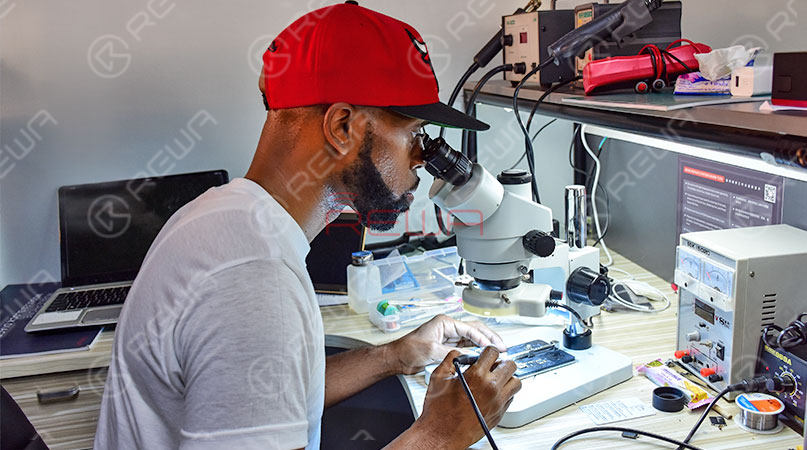 REWA fourth phase of offline iPhone logic board repair training course begins accepting reservations now. If you are interested in the next training course, please fill in the application form and take a quiz.
Any further questions and demands please contact us at: training@rewatechnology.com
You may also read:
Producing Process of Tianma LCD Screen Assembly
Close Look to REWA Batteries Supply