It's alarming if your phone is not charging. Because it's a signal of a device's hardware trouble, including battery. However, we can not simply make a hasty generalization with the instances that a cellphone cannot charge. We need to troubleshooting, meanwhile, and have an idea about what the trouble really is with the cell phone.
In this post, We will teach you how to troubleshoot not charging Samsung Galaxy S8+. As an owner, you need to take some time to troubleshoot your Galaxy S8+ to check if the problem is only a minor glitch in the gadget? or hardware issue that needs to replace ICs? So, here's what you need to do…
You may also read: How to fix Samsung Galaxy S8 speaker sound not working
1: Make sure you're using is the unique original charger and USB cable.
It is imperative to charge your phone with its original charger and data cable.
Try to look at the port of the charger. There may be a few forms of debris, lint or maybe corrosion that hinders the right contact to the connectors. If there's none, we should do physically check both ends of the cable. If you can't find any, and the Galaxy S8+ still has full battery left, try to connect the phone to a laptop, and check if the laptop detects it. Because if it does, the cable works fine. And if the Samsung Galaxy S8+ is charging, then it's a charger problem. In this case, the only thing that the charger needs to replace and no longer the cellphone.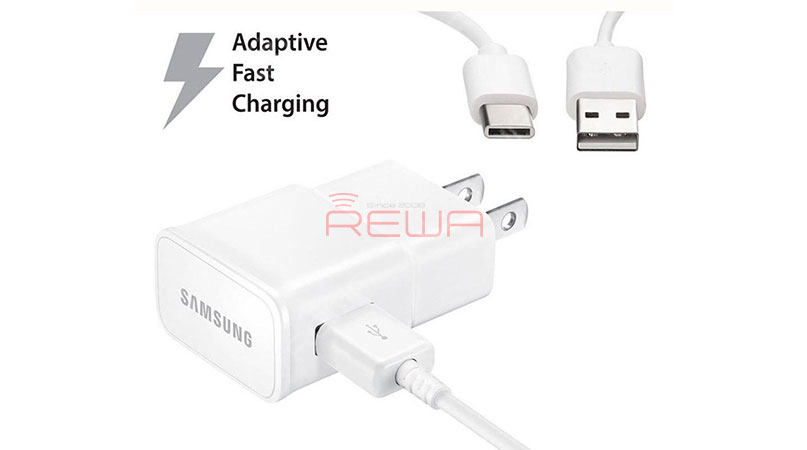 If the phone cannot be detected or won't charging whilst connected to the computer, then move directly to the next step.
2. Boot in safe mode and attempt charging
You only need to do this if the phone is still powered on and can be rebooted in safe mode.
3. Troubleshooting possibility of a malfunction or gadget crash
This step could be very critical, especially if the Samsung galaxy s8+ has a black screen and won't respond while the power secretly hit. When the gadget crashes, the Samsung galaxy s8+ will become unresponsive. And no matter what you do, it received no reply even to the charger.
The above is the solution for fix Samsung Galaxy S8 Plus not charging, you can try them out. But it is nothing for your phone, then you need to follow the step to repair - hardware repair. First, you can click our video to see the whole repair progress. For this case, Samsung Galaxy S8 Plus won't charge issue is caused by PMIC, so we need to replace with a new charging PMIC.
Now, We will step-by-step teach you to repair your Samsung Galaxy S8+ not charging with charging PMIC issue.
Step 1. Disconnect the charging cable, and separate the I/O daughterboard and battery from the motherboard. Then remove the rear camera.
Step 2. Attach the motherboard to PCB Holder, stick High-Temperature Adhesive Tape on CPU and connector next to charging PMIC so as to protect them from high-temperature damage.
Step 3. Apply some BGA Paste Flux to charging PMIC, heat with Hot Air Gun at 350℃
Step 4. Detach the charging PMIC from the board, remove tins on the bonding pad with Soldering Iron at 360℃. Then heat with Hot Air Gun at 360℃ and remove tins thoroughly with resin-soaked Solder Wick. Once done, clean with PCB Cleaner
Step 5. Apply some BGA Paste Flux to the bonding pad, align the new charging PMIC to the right place(Tips: put it in the right direction). Solder with Hot Air Gun at 350℃, air gear 2. Once done, clean with PCB Cleaner.
Wait for the logic board to cool for 5 minutes, get the motherboard and I/O daughterboard mounted
Step 6. Plug in the charging cable. Run voltage measurement of the battery connector. The measured value is normal.
Now we can assemble the phone and test, press power button to power on. And then plug in the charging cable. The phone can be charged normally. Fault cleared.
Warm tips: get the phone full assembled after confirmation of fault clearance
Good luck with your new Samsung Galaxy S8+ device. If you want to get more info on tools used in the video, please check the following.
Integrated Mobile Phone Repair Platform
Screwdriver
We are always open to your problems, questions and suggestions, so feel free to contact us by comment below or directly email to service@rewa.tech . This is a free service we offer and we won't charge you a penny for it. But please note that we receive hundreds of emails every day and it's impossible for us to respond to every single one of them. But rest assured we read every message we receive. For those we've helped, please spread the word by sharing our posts with your friends or simply liking our Facebook and Google+ page or following us on Twitter.
You may also be interested in:
Samsung Galaxy S7 edge Glass Screen Repair Training
How to Fix iPhone 7 won't turn on