It seems everyone is working on folding smartphones right now. We have seen two folding screen phones in just one week. After Samsung released the first folding screen mobile phone - the Galaxy Fold, Huawei unveiled its Mate X folding phone at the MWC2019 conference in Barcelona. Both phones can be seen as tablets after they are unfolded, and both support 5G. The price has reached a new record as well. Facing such expensive and luxury mobile phones, will you choose to become an early adopter? And what is the difference between Samsung Galaxy Fold and Huawei Mate X?
Two 5G folding screen mobile phones, Mate X VS Galaxy Fold
Mate X and Galaxy Fold have been folded in a different way. One is features an outer fold while the other one features an inner fold. In the industry's opinion, inner fold technique is more difficult, while the outer fold is more susceptible to wearing and tearing. Now, let's take a look at specs of the two phones.
Huawei Mate X Specs
Huawei's Mate X places its fold-out screen on the outside of the device, so that it covers the front and rear of the phone when closed.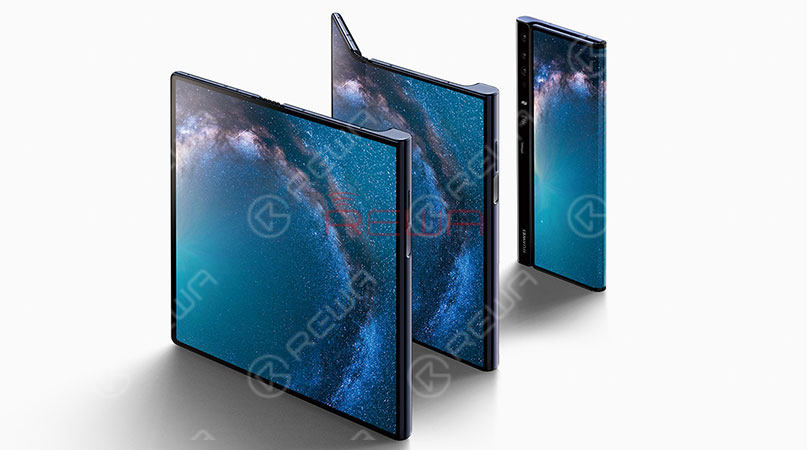 Huawei Mate X
The Mate X's screen is 8 inches when unfolded. It features a 6.8-inch screen and a 6.6-inch screen when closed - both of which are larger than those of the iPhone XS Max. Unlike the Fold, the Mate X does not place any of its cameras on the same side as its screen when unfolded. Instead, they are placed on the flipside of the device on a strip that also features a fingerprint sensor. This runs down the side of the smaller of the two folded displays when closed and doubles up as a side-grip when open. As for thickness, the Mate X measures 11mm when closed. The full Mate X has a thickness of 5.4mm when opened. In terms of the processor, Mate X is equipped with a 5G multi-mode terminal chip - 7nm Balong 5000. As for battery, Mate X is equipped with a high-capacity and high-density battery with a capacity of 4500mAh.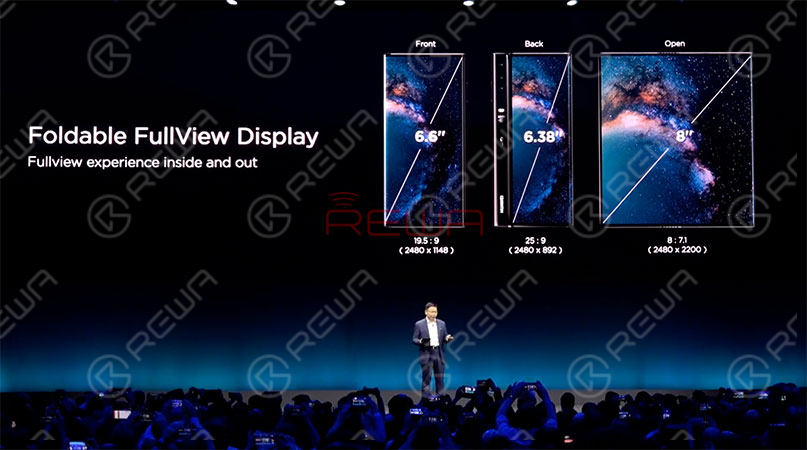 With a price tag of €2,299, Mate X is expected to go on sale in Summer this year.
Samsung Galaxy Fold Specs:
The folding screen phone is called Galaxy Fold, which is Samsung's first folding screen mobile phone. Samsung said that the development perfecting of the foldable technology took seven years.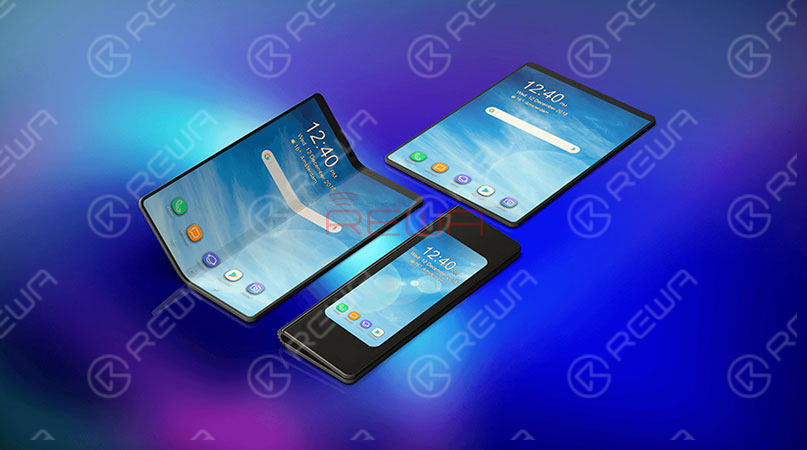 Samsung Galaxy Fold
The Galaxy Fold has a 7.3-inch folding screen and a 4.6-inch sub-screen. When the phone is tiled, the resolution of the main display is 1536x2152 pixels. After folded, the outer 4.6-inch Super AMOLED secondary screen operates as a normal mobile phone with a screen resolution of 840x1960 pixels. Samsung Galaxy Fold is equipped with a high-end processor, 12GB of RAM, and 512GB of storage. And also a triple-lens 16MP+12MP+12MP rear camera, and a 4,380mAh battery split up into two sections (because of that fold).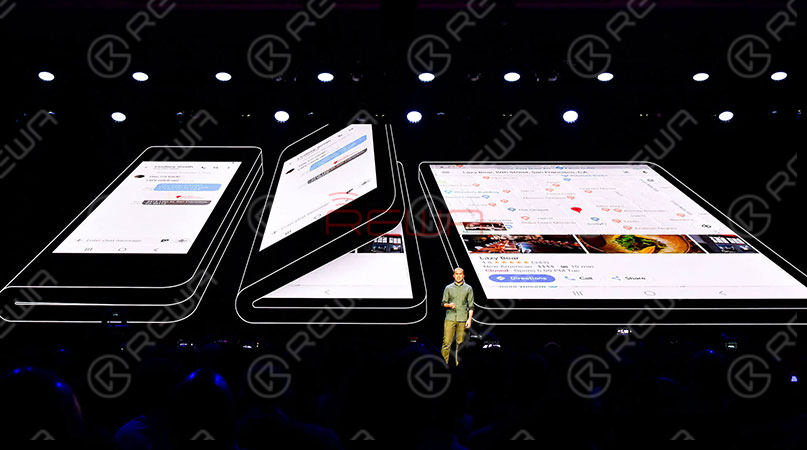 The price of the Samsung Galaxy Fold starts from $1,980. With LTE and 5G versions available, the phone is expected to be available on April 26th. Clearly, foldable phones will be the hottest trend this year. Besides Samsung and Huawei, OPPO, LG, ZTE and Motorola have also announced that their foldable phones are coming. Please stay tuned for more updates in the future.
You may also read:
Which One Is More Harmful To Eyes? OLED or LED?
Do You Really Get What You Pay For?
REWA Services:
iPhone logic board repair training
Data recovery from dead iPhone