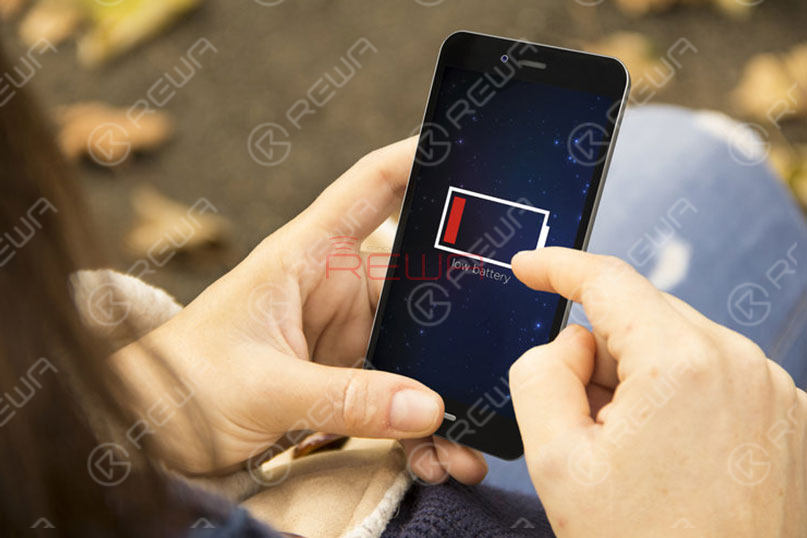 All mobile phones depend on a lithium-ion battery to operate. Batteries are rechargeable and must be plugged in after the drain for phones to operate. Usually, a lithium-ion battery in use should last between 2 to 3 years. Nowadays, all mobile phones are using lithium-ion polymer batteries. A lithium-ion polymer battery is a rechargeable battery of lithium-ion technology using a polymer electrolyte instead of a liquid electrolyte. The two important parts of a mobile phone battery are the battery cell and protection board. Damage of the battery cell or the protection board will result in your mobile phone not charging/turning on. And the battery capacity will affect the standby time of the mobile phone.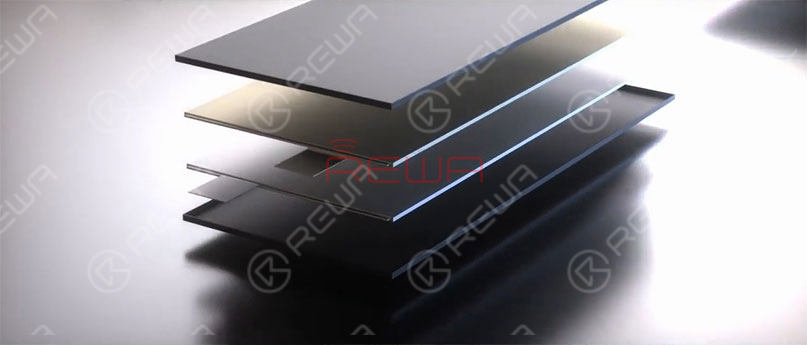 Overcharge, over-discharge, short-circuit, etc. will result in a swollen battery cell. Protective start-up failure caused by poorly performed protection board may result in battery damage, smoking, fire, explosion, etc..
Notice: A production-finished battery cell should be protected from short-circuit, high temperature, impact, drop, overcharge, over-discharge, etc.. Users should use chargers from a regular manufacturer to charge the phone (the charging voltage should not exceed 4.2V). And the operating temperature should not exceed 45℃. Don't put the battery together with conductors like keys to avoid external short-circuit. Protect the battery from collision, external physical damage such as drop and squeeze, impact, overcharge, and over-discharge which are probably to cause explosion.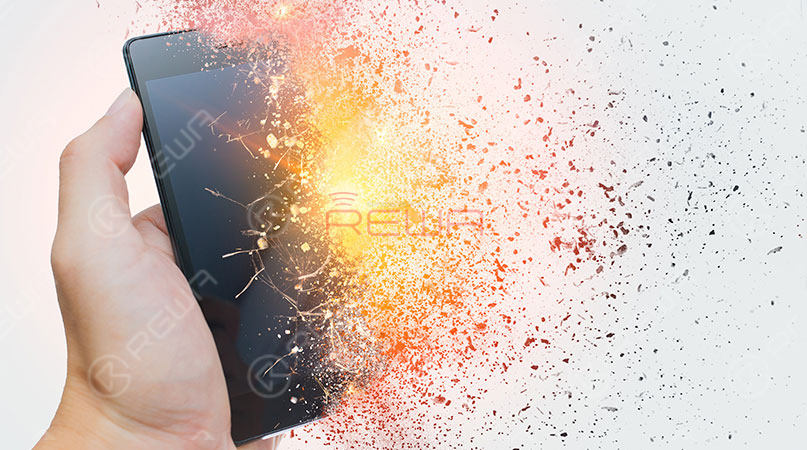 It's necessary to choose high-quality batteries. Low-quality batteries do have bad effects on your phone, even your health. Treat it carefully when you decide to replace your battery.
Harm Effects of Low-Quality Batteries
Small capacity means short service life. Short battery cycle life leads to a faster charge decay. And that's why the batteries need to be replaced frequently. Battery volume indication error, insufficient discharge, and cliff-like power drop may lead to auto power-off. High internal resistance increases the heat and power consumption. What's more, the increasing temperature brings potential security risks. Low-quality protection board may cause identification failure, connection failure and power indicator error. Protection board temperature measuring error makes the phone unable to have an accurate response to temperature changes, which can also damage the phone. Why You Should Choose REW Batteries
Thanks to the superior battery cell packaging and protection board trimming of the upstream factory and precise automation equipment support of the battery assembling factory, REWA battery has enjoyed a low RMA rate all the time. Cooperating with the strict quality control process, REWA battery has been quality&stability guaranteed to bring you worry-free user experience that shall be your best choice!
REWA Battery Assembling Process
Storage warehouse
Incoming material inspection
Automatic assembling
Battery cell preparation
Laser welding
Insulating tape sticking
L-shaped Nickle bending
Protection board bending
Manual FPC shaping
Forming tape sticking
Function test
For detailed information about the assembling process of REWA batteries, please visit our Youtube channel here.
The REWA LAB Battery Inspection Process
Appearance Inspection
Basic Test Physical Performance
Test Low-Pressure High Altitude Simulation
Test Temp. & Humi. Test
Vibration Test
Capacity Test
Impact Test
External Short Circuit Test
Drop Test
Crush Test
Thermal Abuse Test
Burning Test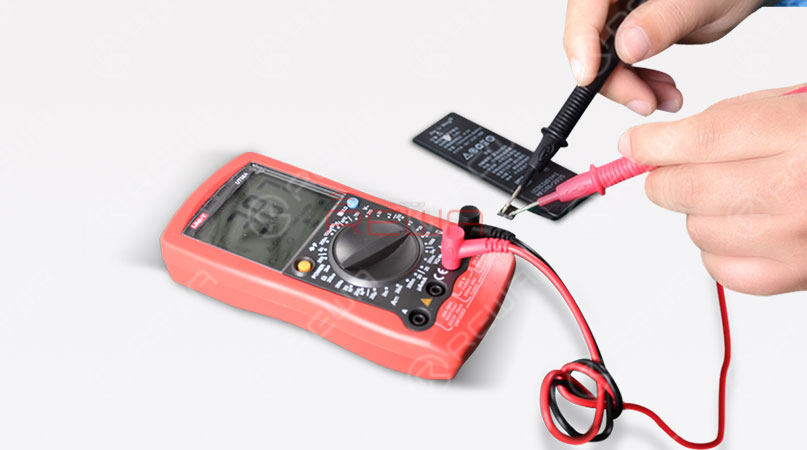 For more details about the REWA LAB battery test, please check our previous blog here: Massive Production and Pro Inspection for iPhone Aftermarket Batteries – REWA Battery Project (II)Battery Test – How We Test Cell Phone Batteries
Warning: Batteries are classified as hazardous waste. Please do not discard them or mix them with other trash. They are suggested to be sent to the appointed reclaim areas. For quick ordering, please visit our online shop – shop.rewa.tech. Any questions and suggestions please feel free to contact sales@rewatechnology.com.