The curtain descends on Mobile World Congress Americas 2018 in Los Angeles, with over 1000 companies introduced their products and solutions there partnering with GSMA. MWCA event aims at offering deep-rooted knowledge of newfangled technologies, market trends and assistance to all visitors so they can boost up their foothold on a global scale, and this is the third year we have taken part in this great event.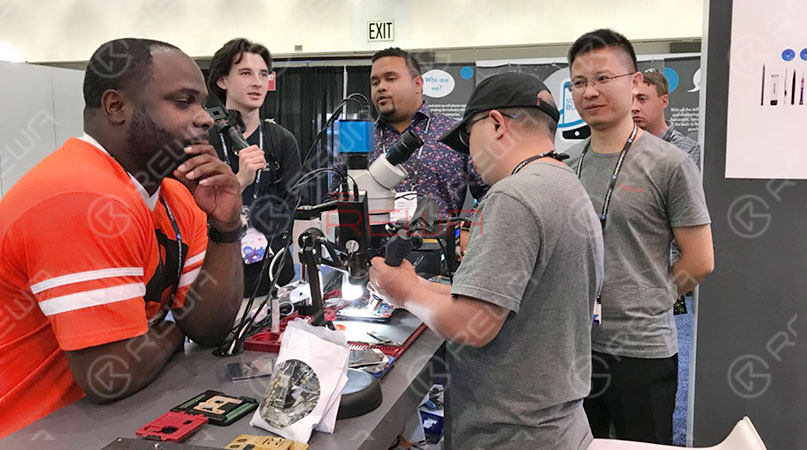 REWA repair demo at MWCA 2018
Located in Wireless Repair Zone, REWA Technology, like always, has brought the latest techniques and information, as well as new chance and challenge to our customers and visitors. Taking "Repair Business Partner" as the exhibition theme, REWA has showcased our four solutions at MWCA: Supply Chain Solution, Repair Training Solution, Authorized Repair Solution, Recycle&Resell Solution. Specifically, the exhibition of REWA this year designed a new zone especially for repair training introduction and demonstration. On site repair demo was available in the area, with different repair cases every day, attracting crowds of onlookers. Thus it can be seen that repair training is exactly what the market needs----- as does, of course, the chip level repair services.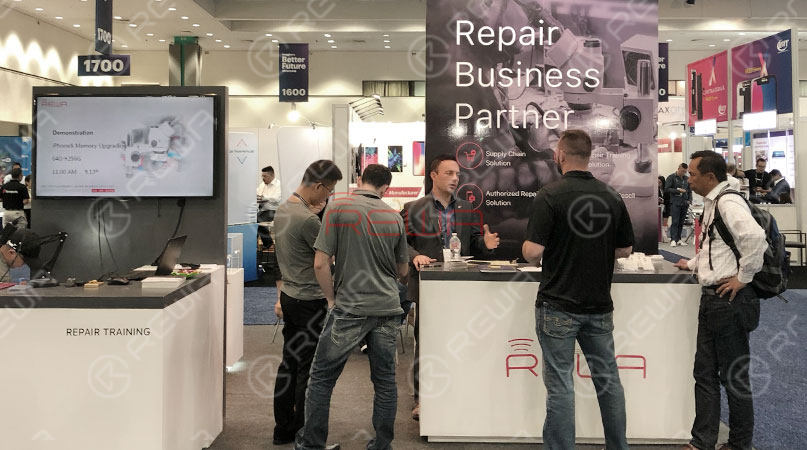 Repair Business Partner
Much thanks to those who take the time to visit our booth and share the idea with us. The next MWCA will be held still in Los Angeles from October 22-24, 2019. MWCA is one of the biggest exhibition of mobile industry which provides a platform for all the mobile related companies across the world to showcase their products and services of different genre of technology. We hope to see you next year with innovative approaches and new industry growth point.
More about REWA, please check the following
An Exclusive Interview with REWA – The Korea Economic Daily
Part of REWA Culture – Mid-Year Team Building
REWA Green Fund – For A Better World