1.97 billion of cell phone units were shipped in 2016, according to IDC. Moreover, a report from IBIS claimed that the revenue of cell phone repair industry is estimated at $4 billion, with an average of 3% or higher annual growth.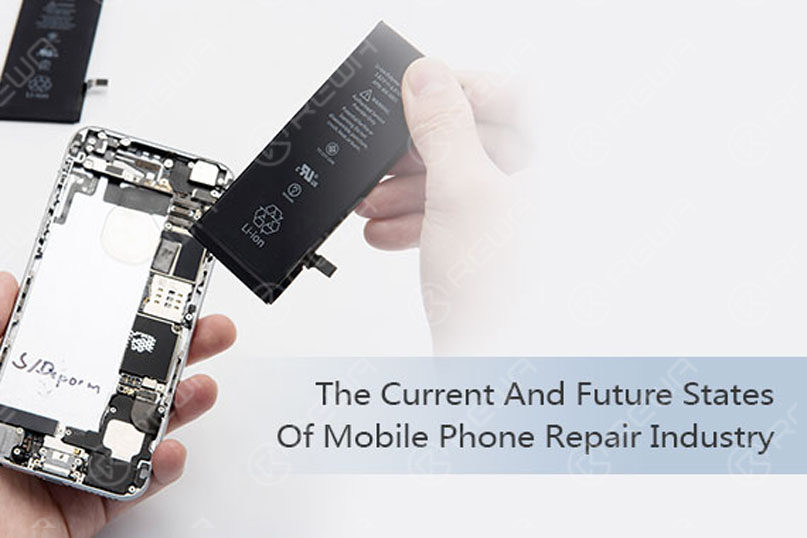 All the data and analysis indicate that cell phone repair industry has experienced a significant boost during the past decade. This data boost comes largely from the ubiquity of smartphones. Fragile LCD assembly, short battery life and other breakable parts make smartphones more susceptible to repair. The increasing device shipments and breakable design impel cell phone repair industry to step towards mature. Well, how about the situation in the next few years? Can this industry sustain its rapid growth?
It's really hard to tell. According to IBIS, after a decade of increase, the revenue of cellphone repair industry is forecast to grow at a lower annual rate in the next 2-3 years. On the one hand, smartphone shipments are expected to reach saturation, and there is a steady decline in feature phones; Consumers, on the other hand, tend to replace rather than repairing the mobile devices due to the rapidly developed technology and falling price of cell phones.
The view seems reasonable and irrefutable. However, Never lose your passion in the industry. Even if it will not keep increasing like it has been in the past few years, mobile phone repair still possesses a large market capacity and market potential for the following reasons. Despite the fact that there is a decline in the shipments of feature phones, smartphone growth is expected to offset the decline. Smartphone saturation is not definitely equal to fewer repair demands. We can still hear the awful shattering voice of mobile phones every day, every second. "a cellphone in the U.S. breaks every two seconds", reported by SquareTrade, a company that insures smartphones. That is to say, even cell phone shipments are approaching saturation, the market capacity of repair industry remains large. Though smartphone technology has been highly and rapidly improved, the durability of smartphone devices remains basically unchanged, even worse. Generally speaking, official after-sales support is complex and expensive, like Apple. The high cost, therefore, could discourage some consumers from turning to official support for help, especially when your phone is out of warranty and has no insurance. A new device is never cheap. Most people still tend to repair the original device with a low price instead of purchasing a comparatively expensive new phone.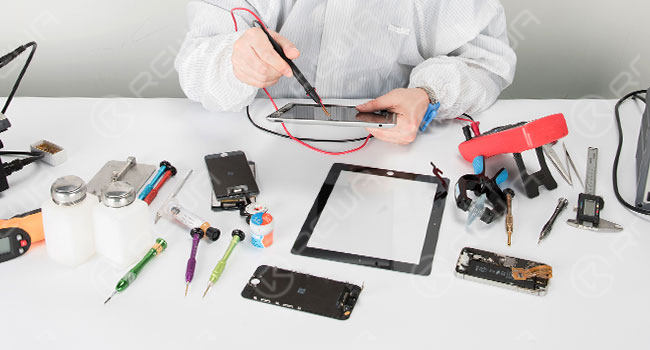 Now that it has vast development prospects, more and more entrepreneurs are joining this industry, with various operation forms and patterns, leading to a highly fragmented industry. Three typical operation modes are shaped in the development: in-store, mail-in and door-to-door. Of course, there are also some unique operation patterns derived from years of experience based on these three modes. Like iCracked, a company founded in the heart of Silicon Valley in 2010, is blowing up an Uber mode for smartphone repairs by real-time dispatch service. With iCracked, customers just need to enter their repair needs and locations into the app, and a nearby iTech will come to your site and finish the repair on spot. Such a convenient process!
Pioneers give us abundant confidence and experiences towards this rising industry. Not only do they bring us operation modes, but also the experience of sourcing the major elements of running a repair shop.
The top three things to run a repair shop are parts, tools and experience. As for spare parts and tools, it is safe to say that most of them are ultimately sourcing from Shenzhen, China, which is thought to be one of the largest electronic distribution centers in the world, where the supply of mobile phone spare parts keep surging in recent years. For experience, it varies greatly in this industry. Many repair shops just offer basic repair service - and no more- without going deep into the chip level motherboard repair. As competition heats up and growth rate slows down, simple maintenance is hard to meet the demands and stand out from the rest. That means up-to-date repair technologies are required for repair technicians to gain better operation. Many companies have come to realize the current status and industry trend, they, therefore, developed a series of corresponding products and services. REWA Technology is such a typical upstream enterprise, known for its one-stop electronics aftermarket service-spare parts and tools sourcing, repair and tutorials services, as well as recycling service. The diversity of upstream enterprises provides repair firms with better services and more possibilities.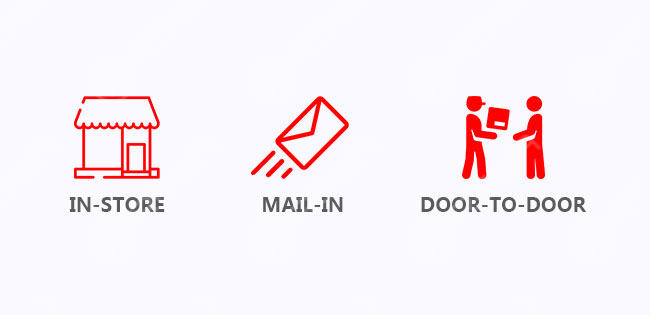 Increasing demands, lower annual growth rate, new operating modes and one-stop & diversified upstream supply have revealed the current status and future trends of cell phone repair. What does the future hold for this industry? What's your opinion towards this question? Let us know your thoughts by leaving a message below.
If you want to join the cell phone repair industry, you'd better learn more cellphone repair knowledge, REWA LAB provides many cell phone repair training tutorials and videos, such as the followings:
Cell phone repair training tutorials:
How to fix a water damaged iPhone; How to fix iPhone 6 won't turn on; MacBook air ram upgrade; How to upgrade iPhone storage; Samsung Galaxy S7 edge glass replacement.