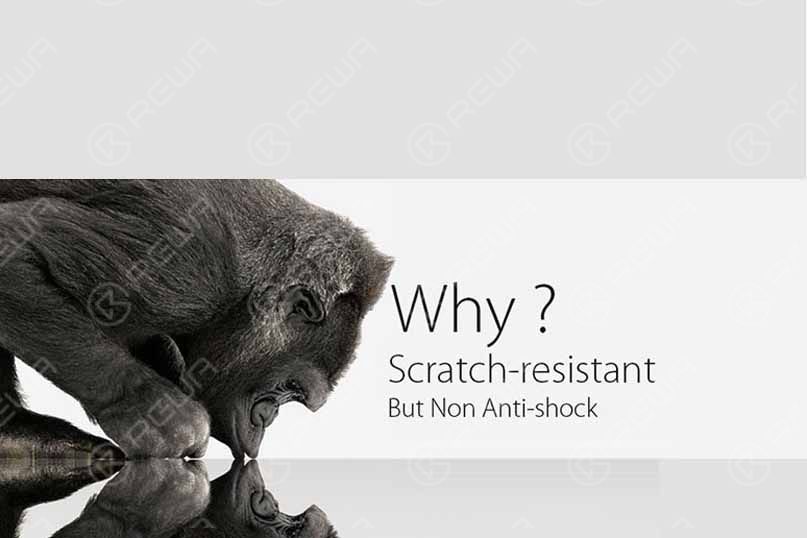 Regarding as the functionality of cell phone protective glass, the relative technical term will be divided into two parts which are guard shield phone screen and beautify the appearance and optimize the holding feeling, so that you can sufficiently grasp the knowledge points. Throughout all the screen protection techniques mentioned below, generally can be summarized as Scratch-resistant and Anti-shock among which the former is determined by Hardness, the latter Suppleness.
About Corning Gorilla Glass
American Corning Gorilla Glass has been being widely applied to cell phone front protective glasses by numerous handset vendors and has grown to the fourth-generation. Corning Inc. is the world-wide leading vendor manufacturing special glasses and ceramic materials. Based on the professional knowledge in material science and process technology field for more than 160 years, corning gorilla glass possesses scratch-resistant and wear-resistant characteristics consequently receives sought after by cell phone vendors and customers in succession. The so-called gorilla glass commercially talked about is actually the environmental friendly aluminosilicate tempered glass.
Then what're the differences between ordinary glass and corning gorilla glass? To be brief, ordinary glass is made from silica sand, limestone and sodium borate and the major component of silica sand is sio2. Though corning gorilla glass similarly consists of the above materials, the distinction lies in the structure of sodium nitrate and potash nitrate. The factor is that the capacity of integrating with bf-ion, comparatively speaking K+ ion is stronger than Na+. Therefore the outcome of the combination which is in fact a compound potassium borate is a relatively more steady one.
When it comes to practical application, corning gorilla glass possesses certain flexibility and at the same time has more or less defense capability against usual scratches.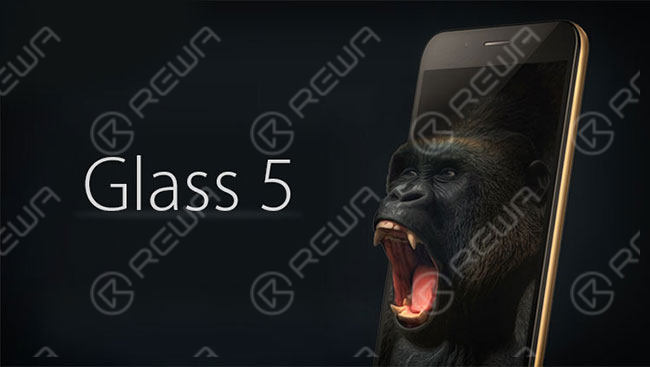 About Dragontrail(Japanese AGC Group)
Sony Corp. didn't employ American Corning Gorilla Glass into their cell phones at the birth of its flagship models Xperia Z series, instead they chose to support the domestic products of glass manufactured by AGC Group. Be similar to gorilla glass, dragon trail glass belong to aluminum silicate glass and also feature scratch-resistant thus the corning glass's direct competitor at the time. Nevertheless, the subsequent models of Xperia Z series phone likewise turn to guerrilla camp. At the same time, Sony no longer mounts a lay of OMARK on the cell phone surface of two sides as they usually dealt with the first generation mobile. We could deduce from this behavior that gorilla is more likely even better than Dragontrail in the matter of shatter-proof character.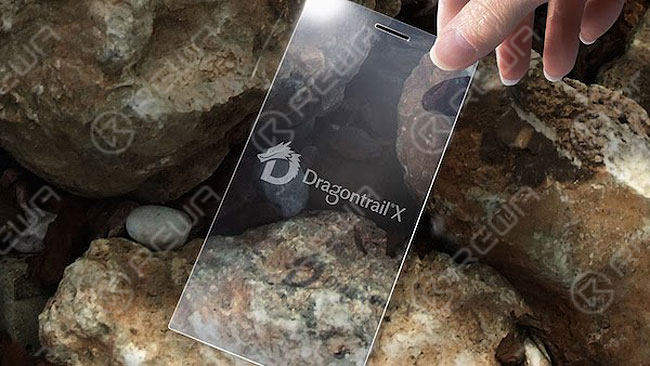 About Sapphire
There has been lots of media exposure about the cooperation between Apple Inc. and sapphire vendors before iPhone 6 releases in order to create a better breakage-proof sapphire outer glass for mobile phones. Unfortunately, Apple did not apply sapphire as speculated, the sapphire is deployed by some domestic handset vendors into their newly released flagship models such as Dakele 3. Why are so many consumers and cell phone vendors talking about if a cell phone supposed to use the relatively high-cost sapphire protective glass on the LCD display and touch panels? And what's on earth sapphire glass's advantage comparatively speaking with corning gorilla glass and Dragontrail glass? Let's firstly introduce one new conception called "
Moh's Hardness "
which in brief is a set of code developed to characterize the hardness of natural substances. Above-mentioned gorilla glass and Dragontrail is still Sio2 in the final analysis, and the hardness ranks in Moh will be 7 at most no matter what measure to be taken to enhance its strength. Equal with the two kinds of glasses in the matter of Moh's Hardness and major component Sio2, Dinas undoubtedly is the hereditary enemy of cellular phone screens. The probability of cell screen being scratched is quite high when Dinas encounter with glass which possesses the same major component. However Dinas is almost ubiquitous that is the reason why people have one mobile phone which uses Corning Gorilla Glass 4 still laminate a sapphire or tempered glass protective film. The Moh's hardness of sapphire reaches level 9, in other words, ranks only second to diamond. The practice of using diamond as phone screen is out of the question because customers will be the ones who pay for the bill of the high-cost screen. However, sapphire glass costs much less than diamond and has excellent scratch-resistant capability compared with gorilla glass. So long discussion about sapphire glass and gorilla glass seem to be the fine choice applied in cell phone screen, but both of them cannot lower the risks screen cracks radically because the vital indicator determines the shock-resistant capability is not Moh's Hardness but suppleness.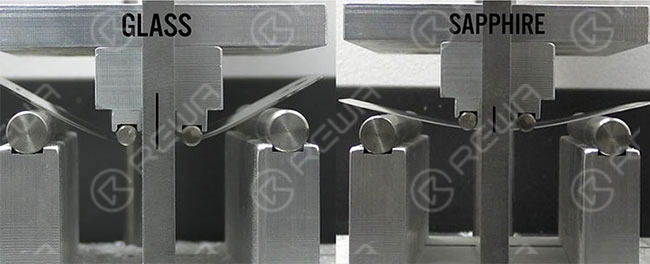 About OMARK
Above-mentioned fact that Sony mounts a lay of OMARK on the cell phone surface of two sides is to prevent broken glass fragment from accidentally injure people. Even though sapphire has level 9 Moh's hardness, the shock-resistant performance remains unimproved. Here involves another conception of "suppleness". As we all know, deformation of metal takes place once, it is difficult to return to the original state which explains the frequently occurred accident such as "hand bending" and "sits bending". Consequently, the material of battery housing for iPhone 6s changes from primary 6000 series aluminum alloy to 7000 series afterward. Compared to metal and glass, plastic has a better flexibility. After bending the plastic battery cover with a proper strength, you will find that it back to the way it was soon. The plastic rear cover can protect cell phone body and other components by scattering wallop with its flexibility when a cell phone drops. However, cell phone screen is no rear cover. Because of technical limitations, the screen cannot be made of plastic entirely. Even if the plastic screen is available, manufacturers will not use plastic to make a screen. To sum up, plastic has a high flexibility and low hardness, glass and Sapphire has a higher hardness and low flexibility. In other words, you can't have your cake and eat it too.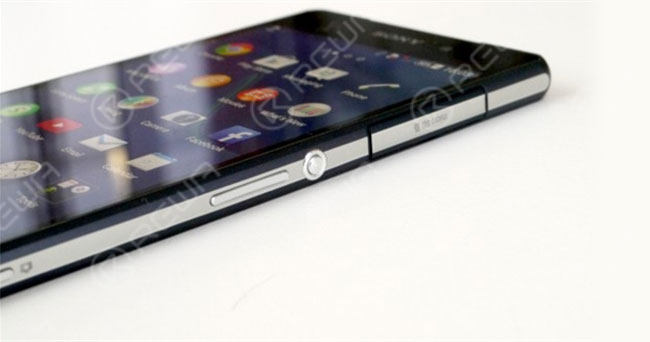 Buffer Tape As mentioned above, plastic is helpful for preventing screen broken for its high flexibility. Plastic Buffer tape is used in iPhone 4/4s to balance flexibility and hardness. It can scatter wallop when cellphone drop on the floor.
Suspension Technology Besides the technologies above, there are many other ways to protect the screen. According to LE 1s official, suspension technology redesigned the distance between screen and frame, and optimized angle of metal frame package. The test shows it can reduce 70% risk of screen broken by accidental falls.
2D and 3D Screen Cell Phone screen was designed in 2D since feature phone age. But Nokia 808 PureView lets 2.5D screen become a popular design. Afterward, Lumia series start using this new screen type. Thanks for Nokia's attempt, in 2014, iPhone 6 and Samsung Note 4 both used the 2.5D cambered screen. And China Brand followed this trend later. Single side 3D cambered screen was used on Samsung Note Edge for the first time and acquired a not bad market response. And then, double side 3D cambered screen was used on Samsung S6 Edge, became an ace in Samsung flagship models. Besides using 2.5D and 3D design on screen, many mobile phone manufacturers extended this idea, applied this cambered design on mobile phone body, typical models are VIVO X5 Pro(2.5D) and XiaoMi Note(3D). Whether the front side or back of the body, 2.5D or 3D, curved glasses are used for improving appearance and hand feel. The curved design is so popular that more and more cell phones are in that shape. In terms of hand feel, compared to the 2D screen, you will feel more comfortable while moving fingers from screen to frame on a 2.5D or a 3D screen. After observing several 2.5D cell phones, we found out that most screens are higher than the frame, it means the screens touch the smooth desktop directly instead metal frame. For single 2.5D face models, we can put the back side towards to the desktop to increase friction; For the double 2.5D face models, we can only put it in a specific box or a silicon case.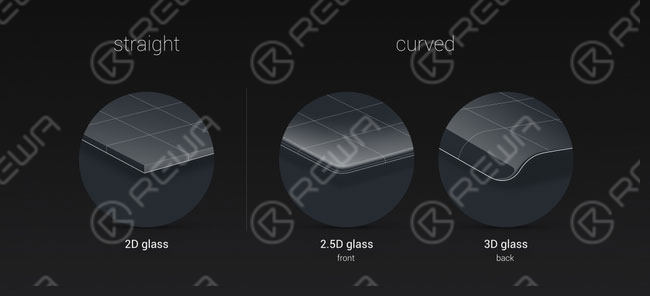 Suspension Screen Suspension Screen on One Plus and suspension technology of LE 1s are two different things. The latter is to reduce the risk of screen broken, whereas the Suspension screen is used to improve the appearance. In fact, suspension design increases the damage risk. Perhaps this is why One Plus 2 cancels the suspension design.
Penetration Technology As we all know that some screen technology not only protects the outer glass but also the touchscreen even LCD display like Moto ShatterShield and Nubia frameless + Fit Edge touch. The visual frameless design on Nubia Z9 is a milestone in cell phone screen history. Before then, flagship models of Meizu, Sharp, LG can be in the ultra-narrow frame and a high screen ratio, however, there is a gap between the frameless and ultra-narrow frame. And in terms of global current screen technology, it is unrealistic for producing cell phones that without the frame. The main reason is it's impossible to remove the wire from the side of the cell phone, and that's why manufacturers can not design a real frameless cell phone. While Nubia Z9 made a breakthrough via another way. Nubia made this design by using their own aRC technology. Although frame cannot be removed, it can be hidden by refraction.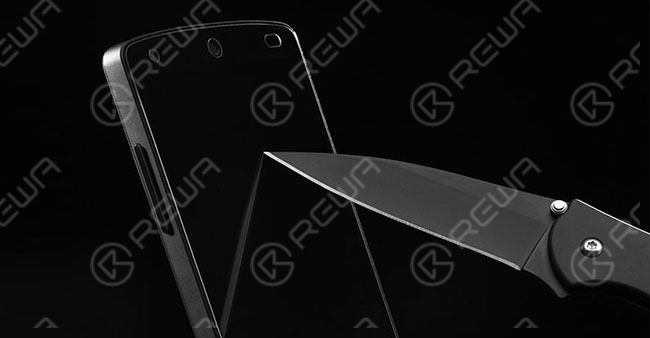 Fit Edge Touch The biggest concern of consumers about frameless design is the unintended activation issue. While Nubia Z9 has a brand new touch Interactive experience. The new touch area is on the edge of the 2.5D screen, and it supports a special touch gesture for enabling slide on edge or double side. Indeed, there are several disadvantages of visual frameless design, such as increasing screen broken risk, thickness and weight. And you can also check our repair guides:
REWA Screen Repair:
Samsung Galaxy S7 edge glass replacement ,
iPhone 7 touch screen not working ,
iPad Air Touch Screen Partially Unresponsive Repair ,
iPhone X Screen Refurbishing – Glass Only Repair ,
iPhone 8 Broken LCD Screen Refurbishing,
REWA Motherboard Repair:
How to fix water damaged iPhone 6 ,