As is known to all that all smartphones with an outer screen glass are destined to be damaged if encountering a serious accident. But do not panic if your phone screen shatters, unfortunately(please notice that only outer glass lens cracked but LCD and touch screen function well), you can completely replace another good spare glass lens for your phone by your own. Whoever you are, maybe a DIY enthusiast, mobile phone parts distributor or a cell phone repair shop owner, just follow our testing guidance and you will make it yourself and be a skilled glass lens expert.
So What does A Good Glass Lens Mean? What follows are the testing steps REWA deals with a qualified glass lens.
1. Cleanliness & Coating Test Clean the glass and check the cleanliness Coating tests, including N-hexane proof, alcohol proof and waterproof test
2. Transmittance Test Camera hole transmittance testing Functional zone transmittance testing, including visible light(550nm) and infrared ray(940nm and 850nm)
3. Length, Width, Thickness and Home Button Hole Test Measure the length(134.92mm), width(63.74), thickness(0.82mm) and home button hole diameter(10.74mm)
4. Bending Test (the biggest strength the glass can take is 41.956KGF)
5. Drop Impact Test Appearance Test 1) Chromatic Aberration inspection There will be no chromatic aberration between the sample and OEM one, in this regard, we can easily tell from it by naked eyes.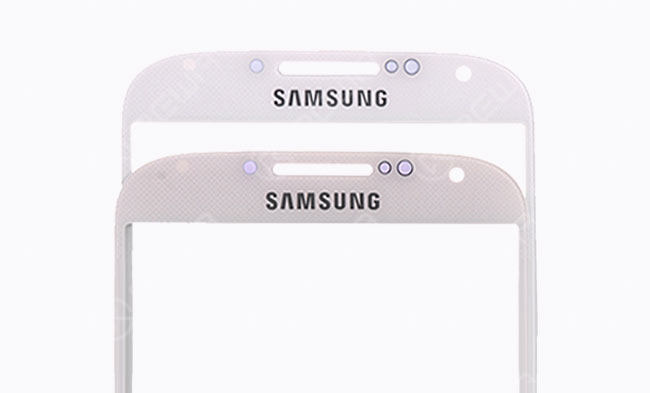 2) Dusts, dots, scratches, bumps, bubbles, paint loss, QR code clarity and camera hole color inspection A good looking touch screen glass has the characters of no dust spots or dots underneath the coating, no scratches and bumps on the surface, no paint losses in the case of coating, distinct and neat QR code on the reverse side, and even no camera hole color difference compared with OEM one.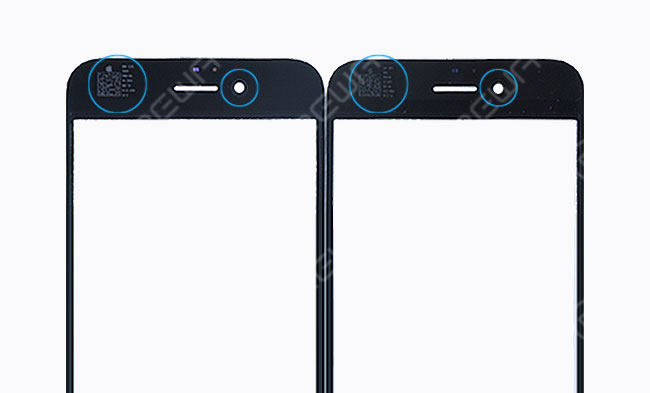 3) Length, width, thickness and home button hole size test When come to the dimension of mobile phone front glass, quality ones are to be measured by the universal micrometer before determined to be a perfect replacement part. Usually the length, width, thickness of the outer glass lens and home button hole diameter(especially for iPhone series) measurements are included in this test.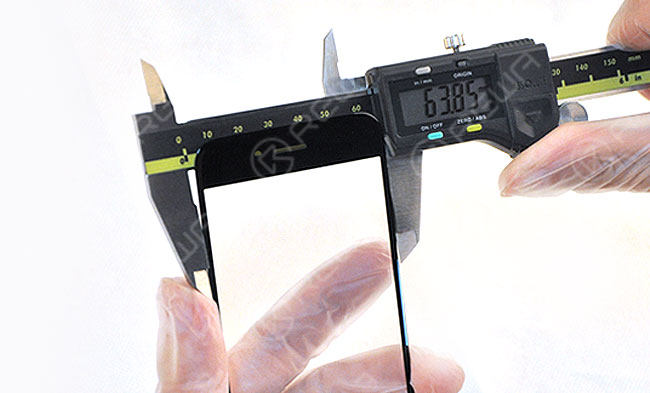 4) Home button alignment test As to this test, let's take the iPhone glass for example, an original new home button assembly is needed here to do the alignment for the home button hole to check its size, deformation condition.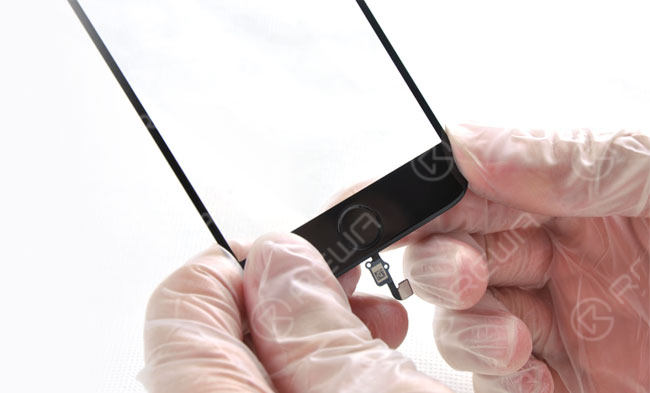 Functionality Test
1) 3 Proofings--Waterproof, alcohol proof, n-hexane proof test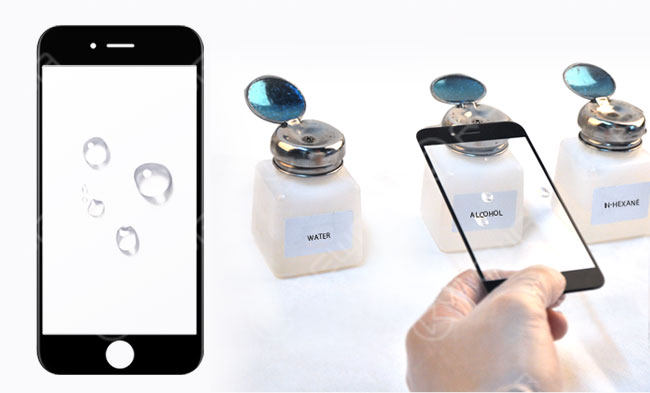 2) Transmittance--transmittance test, including visible light (550nm) and infrared ray (940nm and 850nm), is mainly for camera hole and functional area.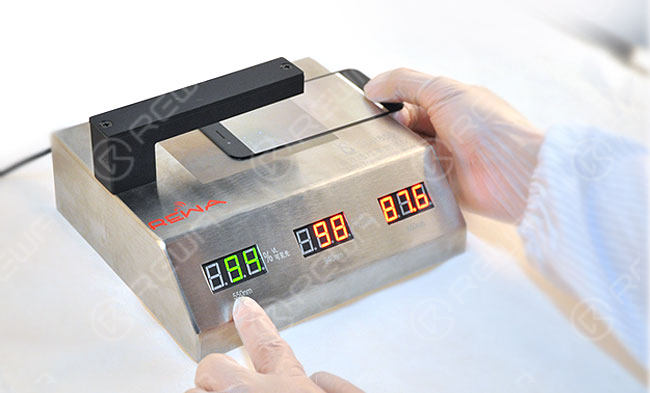 Bending Test
Input the length, width and thickness value to the computer. Start test and check the maximum pressure the glass can bear
.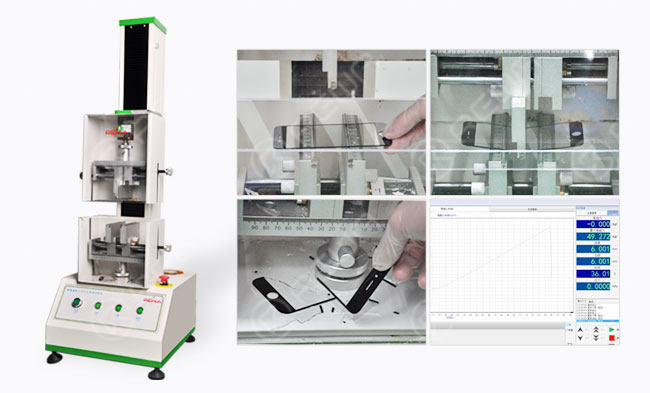 Hardness Test
Drop impact test is involved during this session. Drop the metal ball to test glass lens, gradually increase the weight and height until damaged.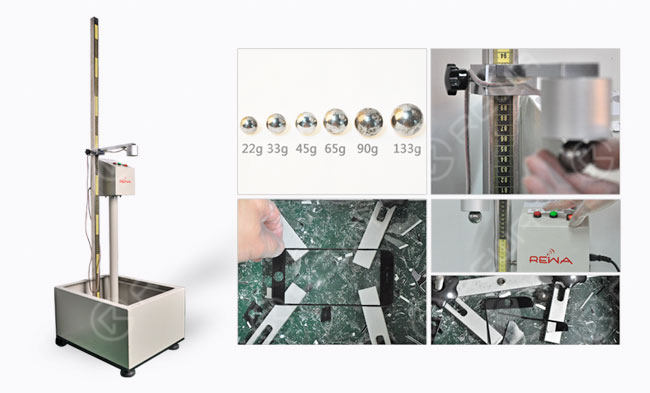 An excellent part is made of standard-compliance materials and necessarily passes through strict QC process. But you need to bear it in mind that all the test projects should be processed with accurate equipment or professional technicists. Want to order our products? Please go to shop.rewa.tech to get. Each product has shown the prices, shipping fees as well. Any questions please contact service@rewa.tech . And you can also check our repair guides:
REWA Screen Repair:
Samsung Galaxy S7 edge glass replacement ,
Phone 7 touch screen not working , iPad Air Touch Screen Partially Unresponsive Repair ,
iPhone X Screen Refurbishing – Glass Only Repair , iPhone 8 Broken LCD Screen Refurbishing,
REWA Motherboard Repair:
How to fix water damaged iPhone 6 ,