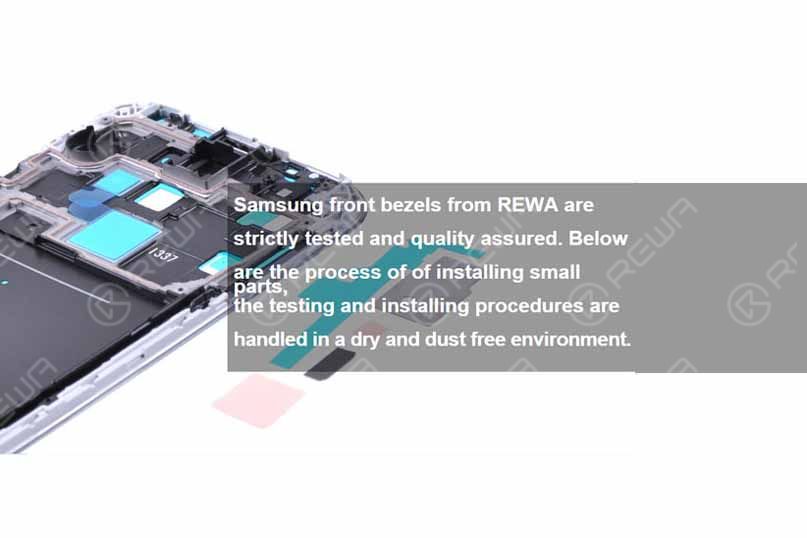 Lots of DIY enthusiasts have a fever in cell phone disassembling and repairing, such as the replacement of phone screens, replacement of malfunctioning small parts(ear speaker, buzzer, camera etc.). However, do you know how to restore those parts back to the original condition? Here we are going to tell you the processes of small parts installing onto the Samsung front cover housing in a professional way. But please note that the testing and installing procedures must be performed in a dry and dust-free environment.
Tools Needed:
Anti-static Plastic Tip Tweezers (PS)-ESD259A Anti-static Rubber Finger Cots
Small Parts Included:
Signal Light Plug Small Sponge Small Heat Sink Big Heat Sink Heat Sink Film Charging Port Adhesive Camera Plate Thermal Emission Paster Ear Speaker Mesh Front Bezel Adhesive You can get these and more repair parts on our website: shop.rewa.tech .
Operation Procedures
1) Install the Signal Light Plug on the top right corner of the cell phone front frame at the rear side of mobile phone LCD screen.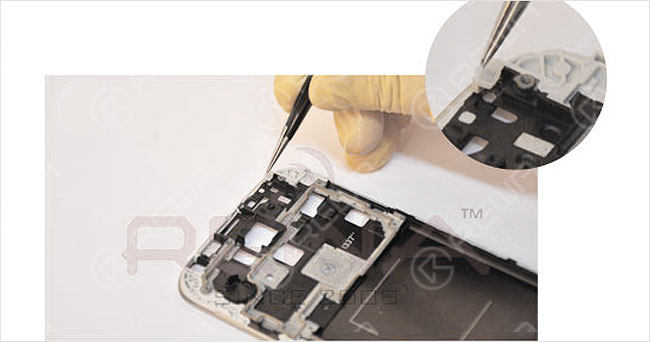 2) Fill with the Small Sponge on the top right corner of the front plate.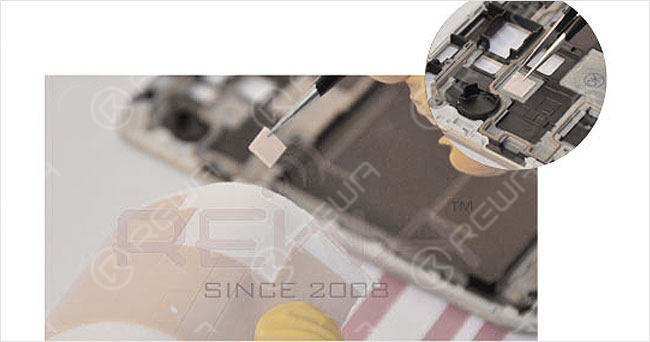 3) Install the Small Heat Sink at the right place. Heat Sink: a plate specially designed to conduct and radiate heat from the electrical component.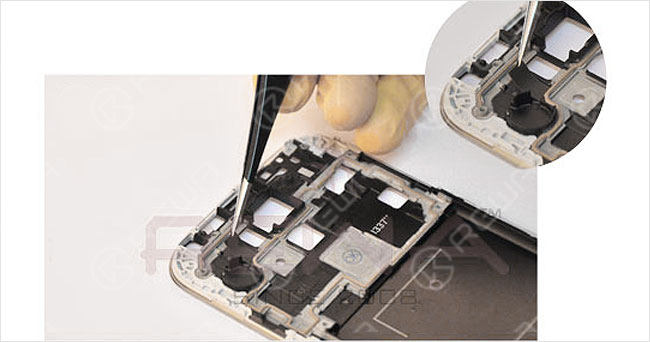 4) Similar to step 3, install the Big Heat Sink at the corresponding location.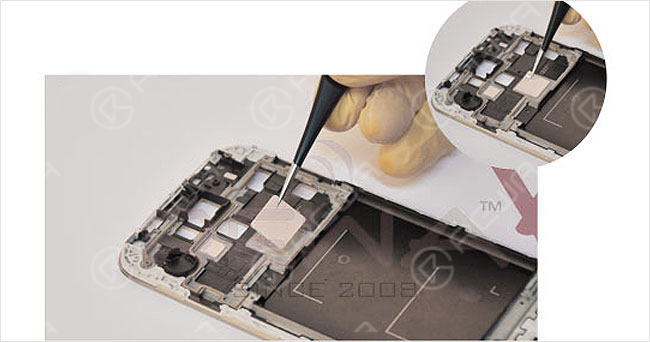 5) And then laminate the Heat Sink Film right above the big heat sink.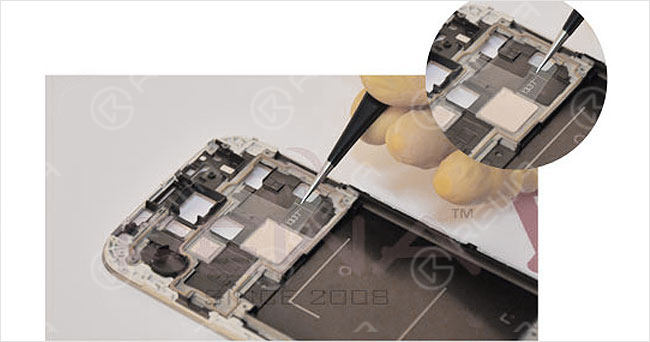 6) In this step, for perfect results ensure the surface the adhesive is being applied to are clean of all dust, dirt and fat. Use a lint-free cloth with alcohol or a silicone-free cleanser. Then remove the protective foil on the outermost layer, apply the Charging Port Adhesive Tape over the corresponding position of the front cover. Press the adhesive tape firmly for at least 5 seconds.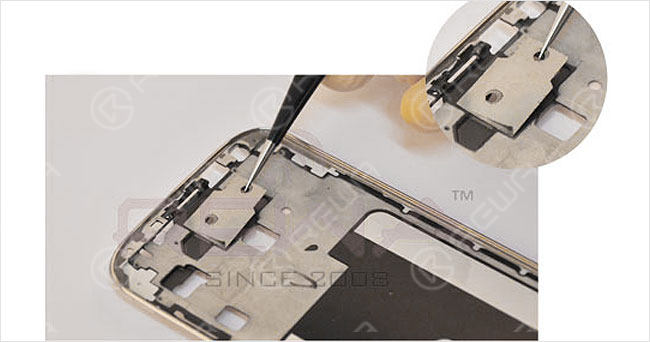 Please kindly note: During step 1-6, the side which is too fit up with the corresponding small parts is opposite to the screen assembled side.
7) Install the Camera Plate at the right position with anti-static plastic tip tweezers.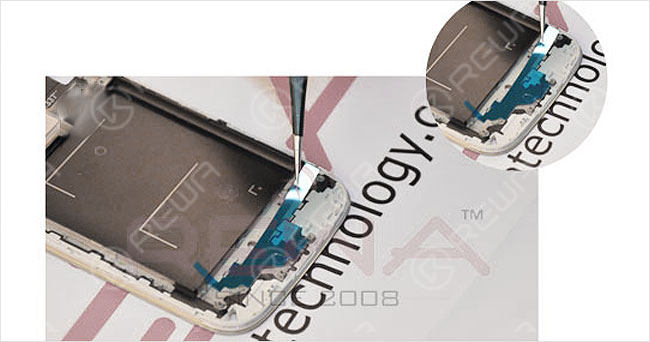 8) Same as the above-mentioned operation, install the Thermal Emission Paster on the front housing.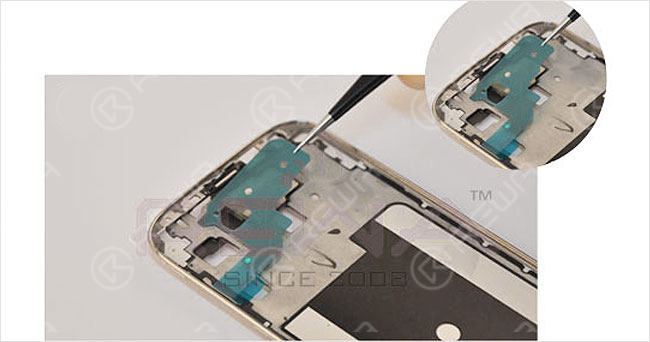 9) Tuck the Ear Speaker Mesh into the tiny space with plastic tip tweezers.
10) Apply perfectly the Front Bezel Adhesive Sticker Tape to the LCD supporting frame for better plying-up with LCD and digitizer touch screen assembly.
Warmly Reminded here: Small Parts involved in step 7-10 are installed to the frontal side same as screen assembled.
The finished Samsung front bezel with small parts installed are as follows: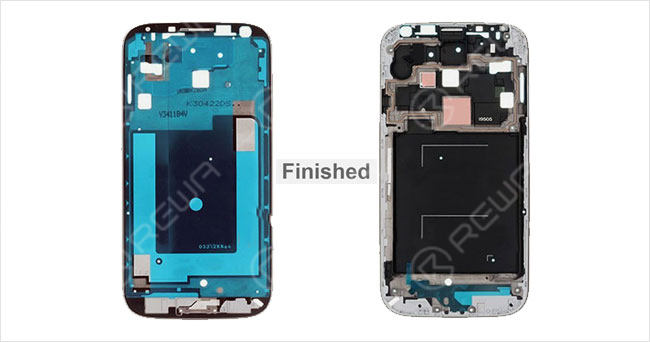 Want to order our products? Please contact us: PRE-SALES Skype: rewatech Email: sales@rewatechnology.com AFTER-SALES Skype: support-rewatech Email: support@rewatechnology.com And you can also check our repair guides:
REWA Screen Repair:
Samsung Galaxy S7 edge glass replacement ,
iPhone 7 touch screen not working ,
iPad Air Touch Screen Partially Unresponsive Repair ,
iPhone X Screen Refurbishing – Glass Only Repair ,
iPhone 8 Broken LCD Screen Refurbishing,
REWA Motherboard Repair:
How to fix water damaged iPhone 6 ,