Oleophobic Coating Test
The oleophobic coating offers a certain amount of finger smudge resistance to the smartphone's display. Therefore, using a common soft cloth you can easily wipe out the dirty things and leave the cellphone as brand new. Usually, Oleophobic Coating can be divided into 3 kinds of crafts: smear by hand, sprinkle by machine and electroplate. There is no glass protector with complete anti-fingerprint function. The best electroplate effect can last two months, while the type smear by hand can only last a few days. Water-drop on Type A gathers around itself and stays in an almost spheric form, while Type B just splats on the display, it has poor anti-fingerprint performance.

Smudge-proof Test
Observe the lines drew on the protector by the water-based marker. we can see it automatically gathers as water-drop shape, which can be easily cleaned with the dust-free cloth.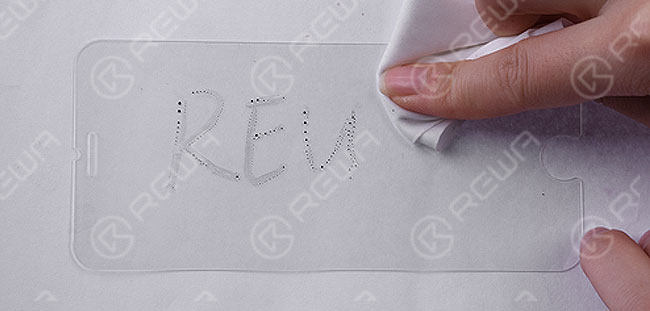 Automatic Absorption
Quality of AB Glue determines whether the Tempered Glass Screen Protector can automatically adsorb onto the screen without any bubble and edge warping. AB Glue with good performance can be removed and installed for several times.

Bending Test
Type A Tempered Glass Screen Protector with high tenacity can be bent to 360 degrees, while
Type B is cracked when bent more than 135 degrees.

Anti-impact Test
Drop the ball successively from small to big size, from low to high to test the impact-resistant performance of the protector.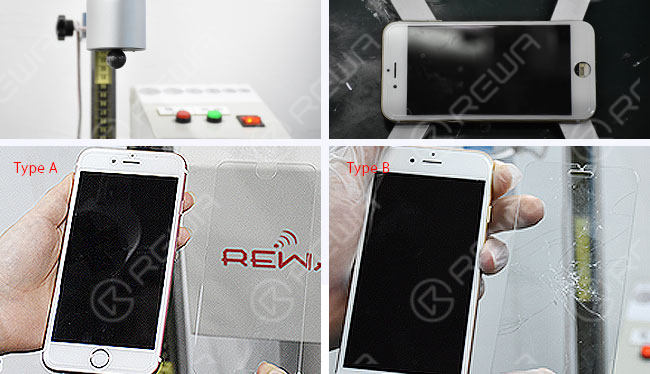 Anti-shatter Test
The anti-shatter function can protect the screen and user's safe from glass shattering. When the glass was broken, Type A with dense cracks has no glass shatters; Type B with sparse cracks has some glass shatters.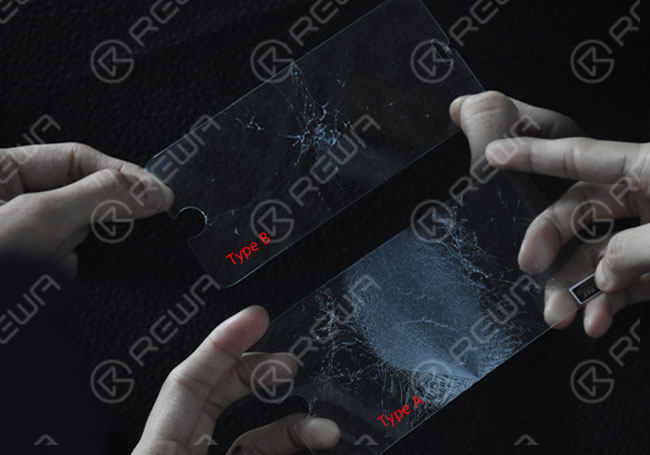 Transmittance Test
Visible light (550nm) test value can reach 90 and above.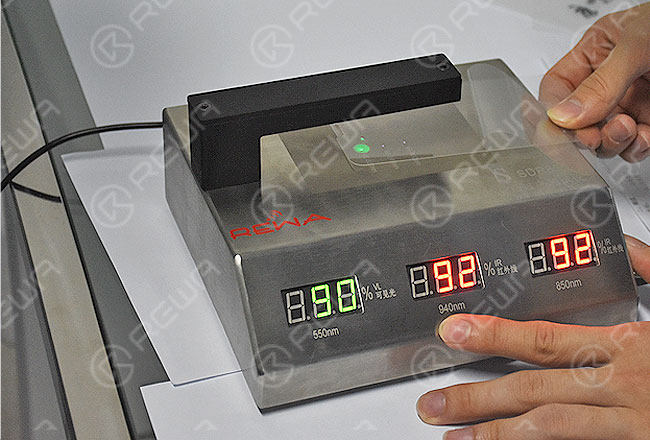 Thickness Measuring
Generally, Tempered Glass Screen Protector has consisted of 4 layers: Nano-structured Coating, Tempered Glass, Explosion-proof Film and Silicone Coating(AB Glue). Thickness indicated on the packages usually refers to the single tempered glass, other layers are not included. Single tempered glass thickness ranges from 0.15~4mm in the current market, AB Glue is 0.085~0.15, therefore protector in 0.1mm is almost unlikely to achieve. Values in the picture are the overall thickness of Tempered Glass Protector.

Anti-Scratch Test
Moh's hardness was usually to be taken as the reference index of scratch, screen scratch could happen when the material's hardness is higher than Moh's hardness. According to the theory of Moh's hardness:nail is 2.5, aluminum and copper is 3, iron is 4-5, stainless steel is 5.5, simple glass is 6, Corning Gorilla Glass is 6.5, special glass is near to 7, quartz (main ingredient of sand) is 7, topaz is 8,corundum is 9 (ruby and sapphire), diamond is 10. Tempered glass is also a kind of glass, so it's Moh's hardness should between 6 to 7, in theory, tempered glass will not be scratched by the knife and key. Many Tempered Glass Protector suppliers mark 9H hardness on their product packages. Actually, this so-called 9H refers to the hardest degree of a pencil. According to the Moh's hardness, it cannot beyond the sharpener(5), so every piece of glass can reach the 9H and above.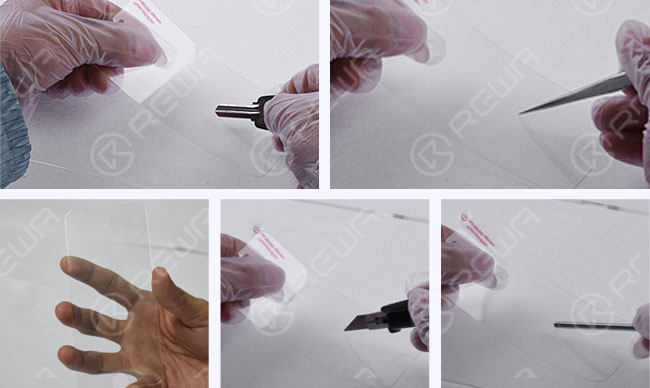 Touch Function Test
Comfortable touch and smoothly move without any resistance.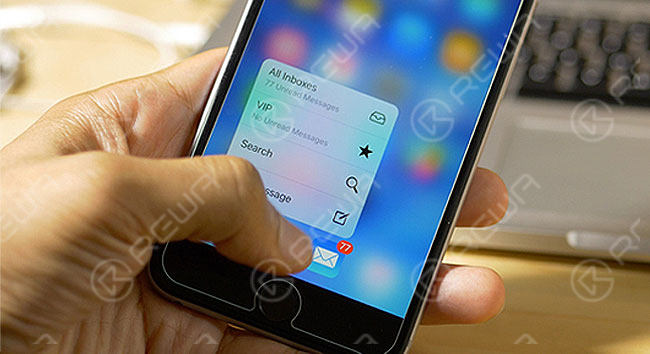 Appearance Inspection
Dust, dot, scratches, bumps, bubble, paint, buttonhole accuracy inspection.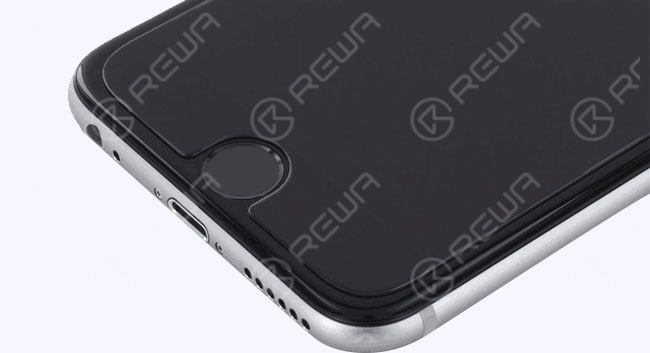 Is it of necessity to equip a tempered glass protector for your love phone? Sure. Though the functions don't seem that powerful as most of the suppliers describe, tempered glass protector is a must-have accessory for smartphone due to its features of smudge proof, anti-scratch, safety, durability, price etc.
Want to order our products? Click the link following:
3D Tempered Glass with Wipes for Apple iPhone 6 Plus/6s Plus
3D Tempered Glass with Wipes for Apple iPhone 7 Plus
3D Tempered Glass with Wipes for Apple iPhone XS Max
And you can also check our repair guides:
REWA Screen Repair: Fix cracked iPhone 7 screen, Samsung Galaxy S7 edge glass replacement, iPhone 7 touch screen not working, iPad Air Touch Screen Partially Unresponsive Repair, iPhone X Screen Refurbishing – Glass Only Repair, iPhone 8 Broken LCD Screen Refurbishing, iPhone 6 replacement screen;
REWA Motherboard Repair: iPhone 6 won't turn on, How to fix water damaged iPhone 6, MacBook air memory upgrade.