Our previous EFI Chip Solution For MacBook Unlock Repair has introduced an EFI chip solution regarding the unlock MacBook issue. We have made a guide: how to bypass icloud lock on iPhone 6 no later, however, if you are not good at micro soldering, never mind, this time REWA come up with a new unlock method with EFI password removing regarding the unlock MacBook issue. Check it out by yourself now!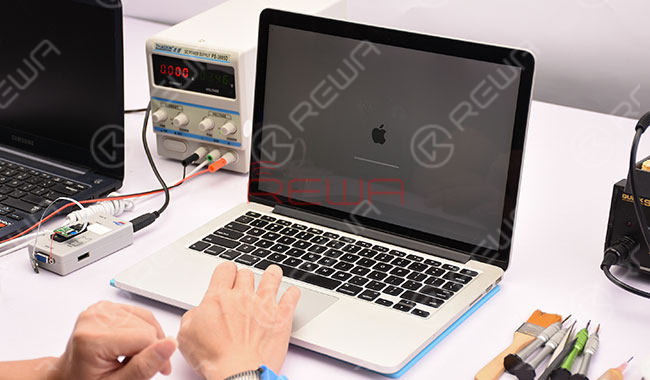 Unlock MacBook By Removing EFI Password
The MacBook Pro requires a PIN to log in. As the MacBook powered up with Option key, Another LOCK appears. Both the two locks were not configured by users.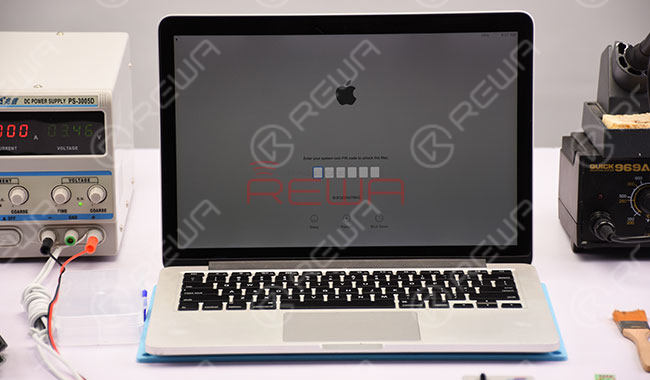 Remove the lower case and detach the battery. Remove the SSD and then confirm the board number of logic board: 820-3476-A so that we can match with the specific firmware.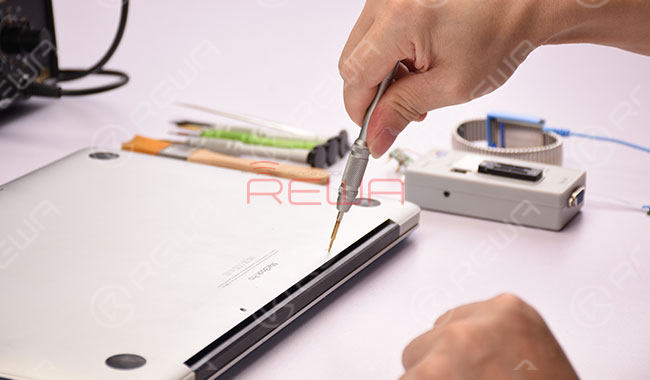 EFI Chip Free Removal Unlock Tool (30 pins)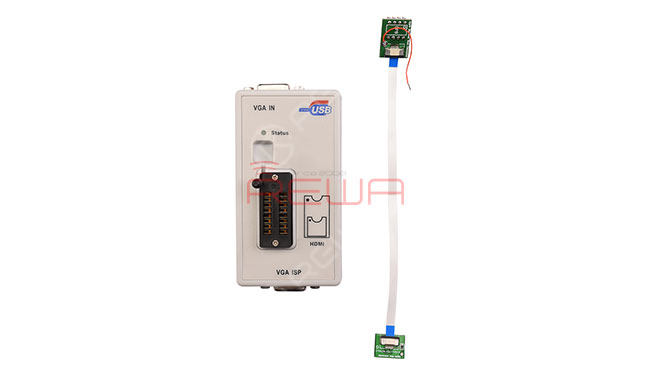 Locate the power supply pin of EFI chip. Solder the power supply wire.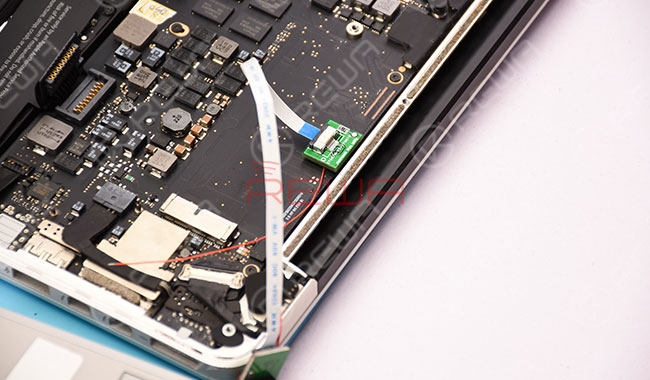 Locate the pin 1 of SAM socket on the logic board. Then, buckle the unlock tool correspondingly.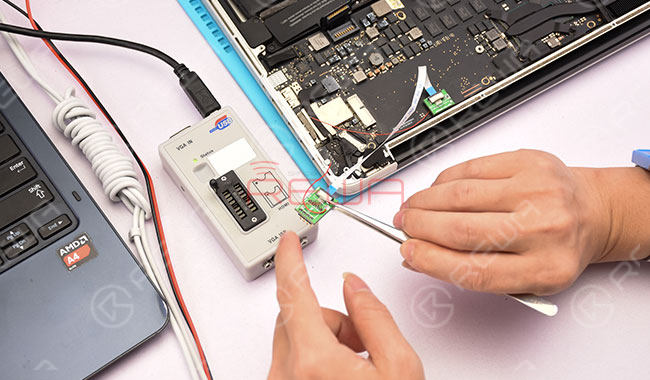 Connect with the programmer and then supply power to EFI chip at 3.3V from DC Power Supply.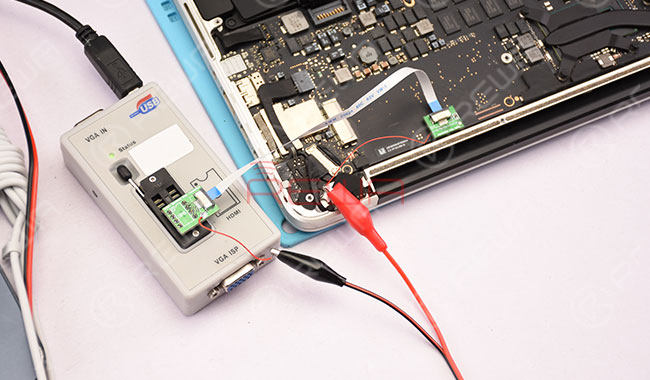 Connect the unlock tool with PC. The program starts to identify the chip model automatically. Read and save a copy of the original firmware first.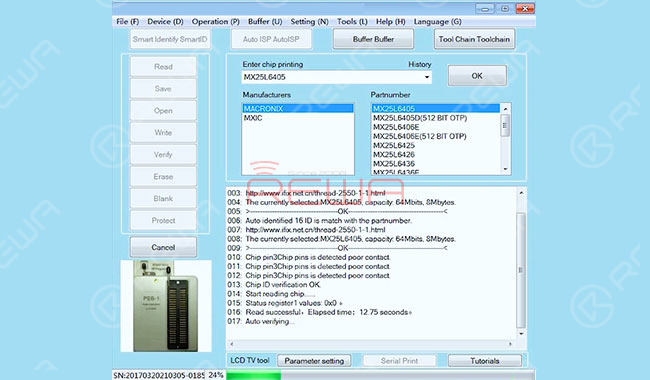 After that, load a specific firmware. Erase raw data, and write the specific firmware.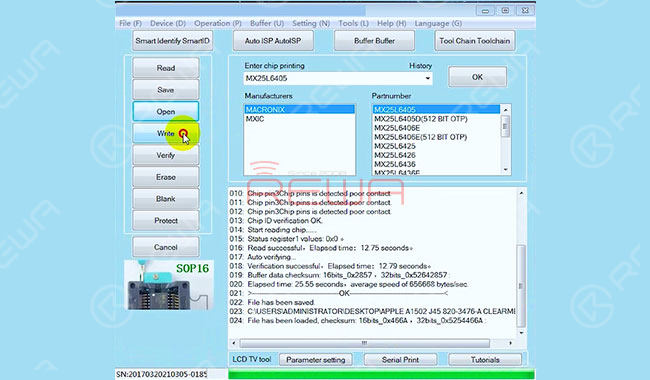 Once finished, detach the unlock tool and power supply wire. Install the SSD and buckle the battery. Get the lower case assembled.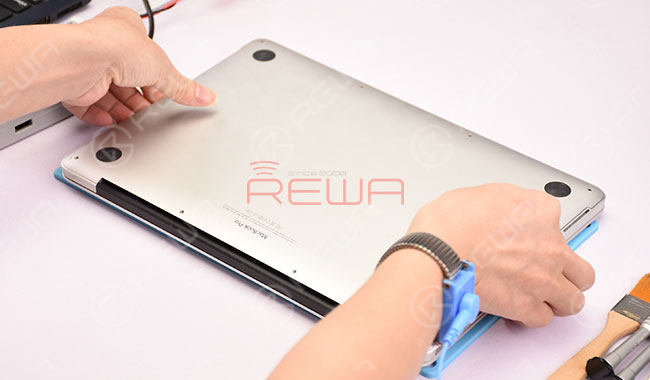 Press "Option Key". There is no firmware lock on the interface.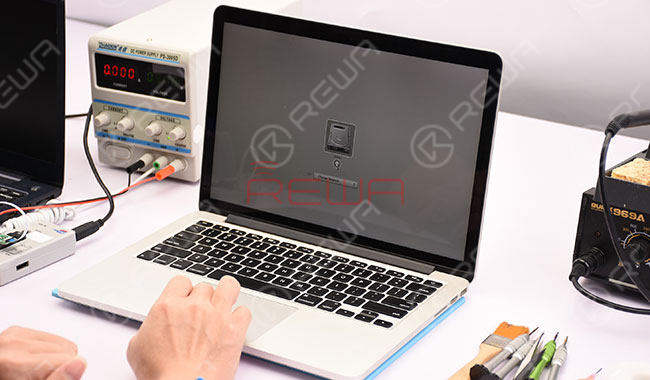 Press "Option+Command+R+P+Power Button", erase NVRAM and power up. User login interface appears this time.
MacBook unlocked successfully. Since all data remain the same after unlocking, there is no need for OS reinstallation.
Notice
The unlock tool works with MacBook Pro 2012-2014;
MacBook Air 2010-2014;
REWA LAB works with 2014 MacBook Pro unlocking this time;
All data remain the same after unlocking;
EFI Chip non - removal solution (with a matching set of Free Removal Unlock Tool).
For more details on Macbook Unlock Repair guide, please go to REWA YouTube channel.
Tools Used
Soldering Iron
Screwdrivers
EFI Chip Free Removal Unlock Tool
DC Regulated Power Supply
REWA Screen Repair:
Samsung Galaxy S7 edge glass replacement,
iPhone 7 touch screen not working,
iPad Air Touch Screen Partially Unresponsive Repair,
iPhone X Screen Refurbishing – Glass Only Repair,
iPhone 8 Broken LCD Screen Refurbishing;
REWA Motherboard Repair:
How to fix water damaged iPhone 6,